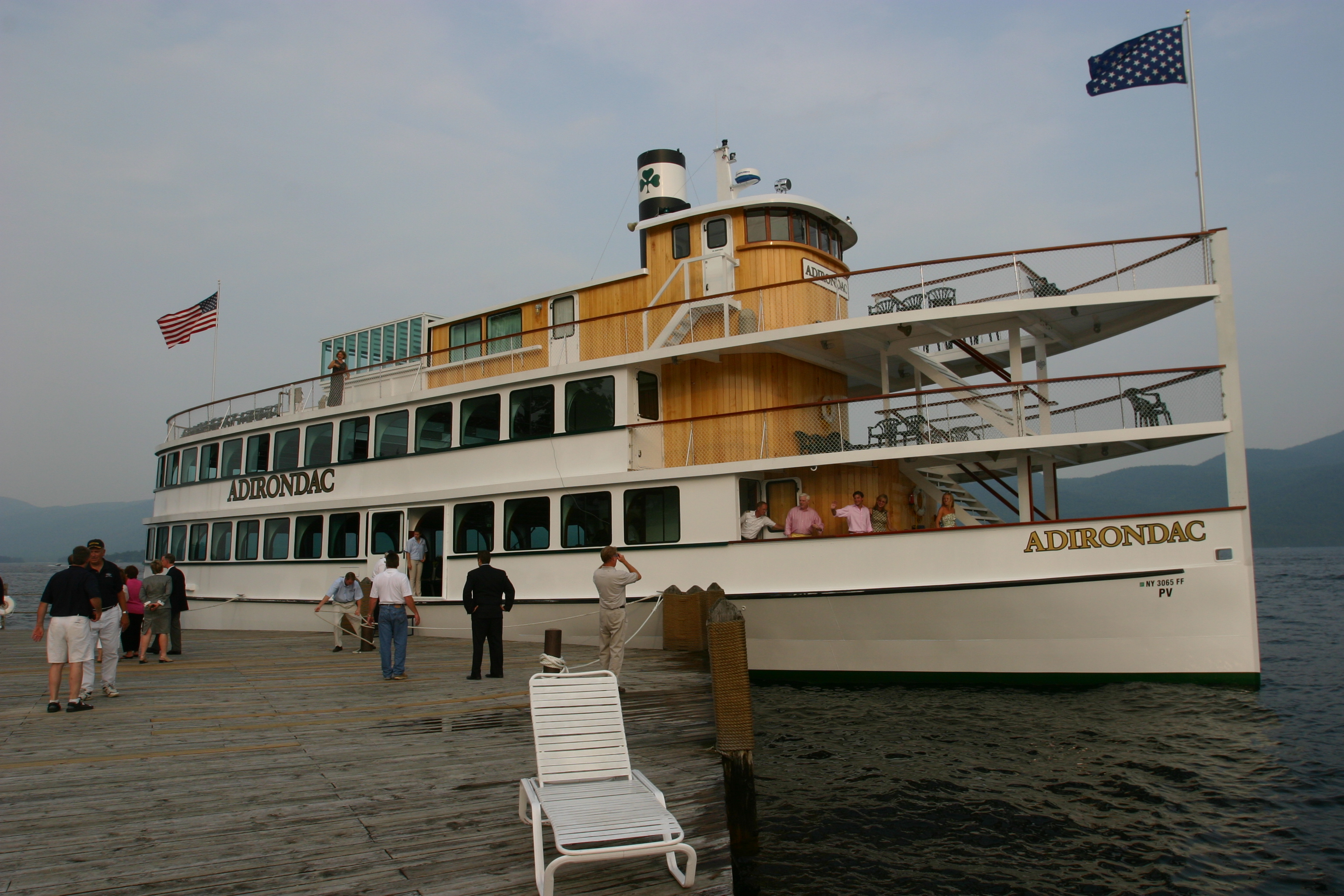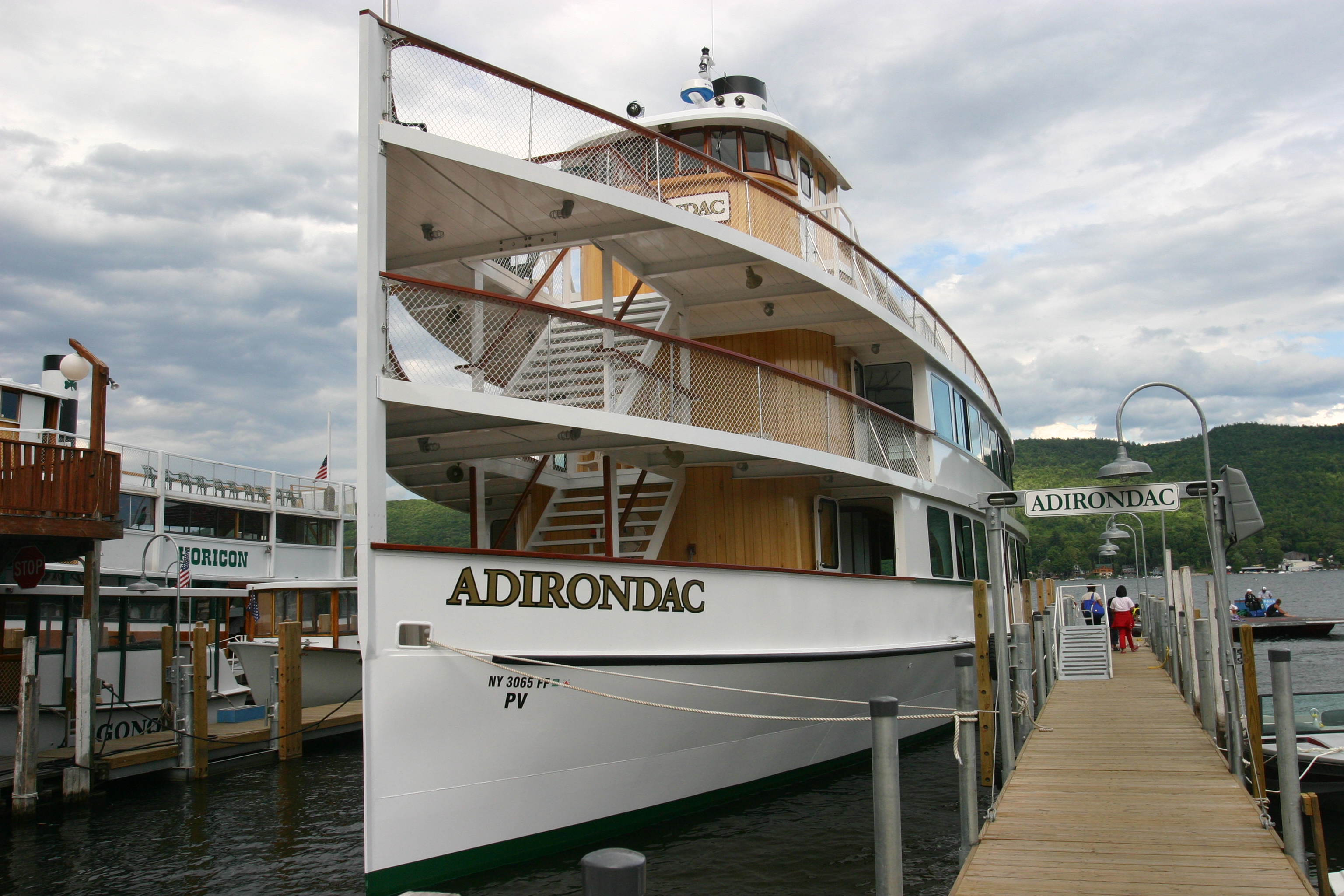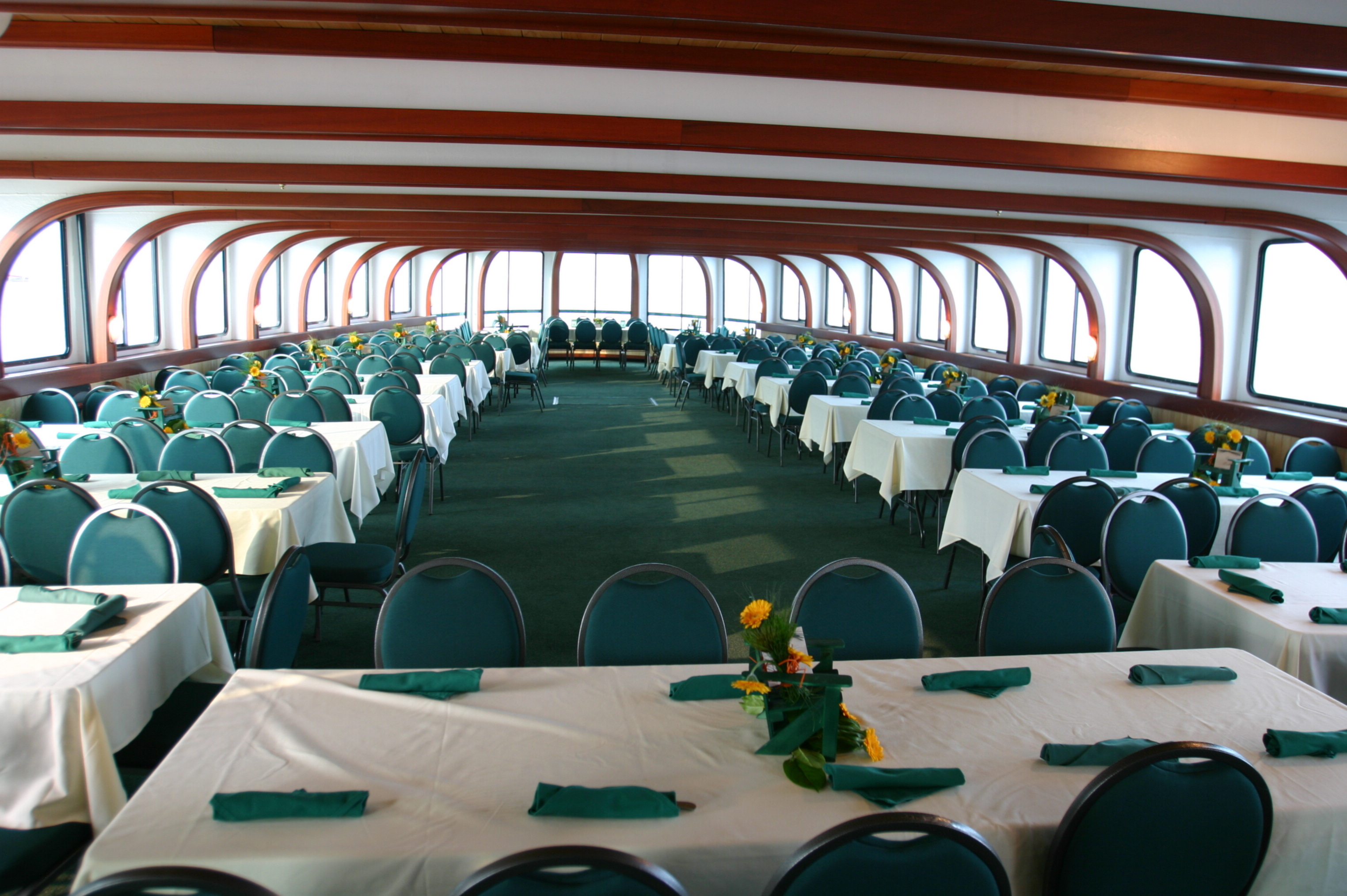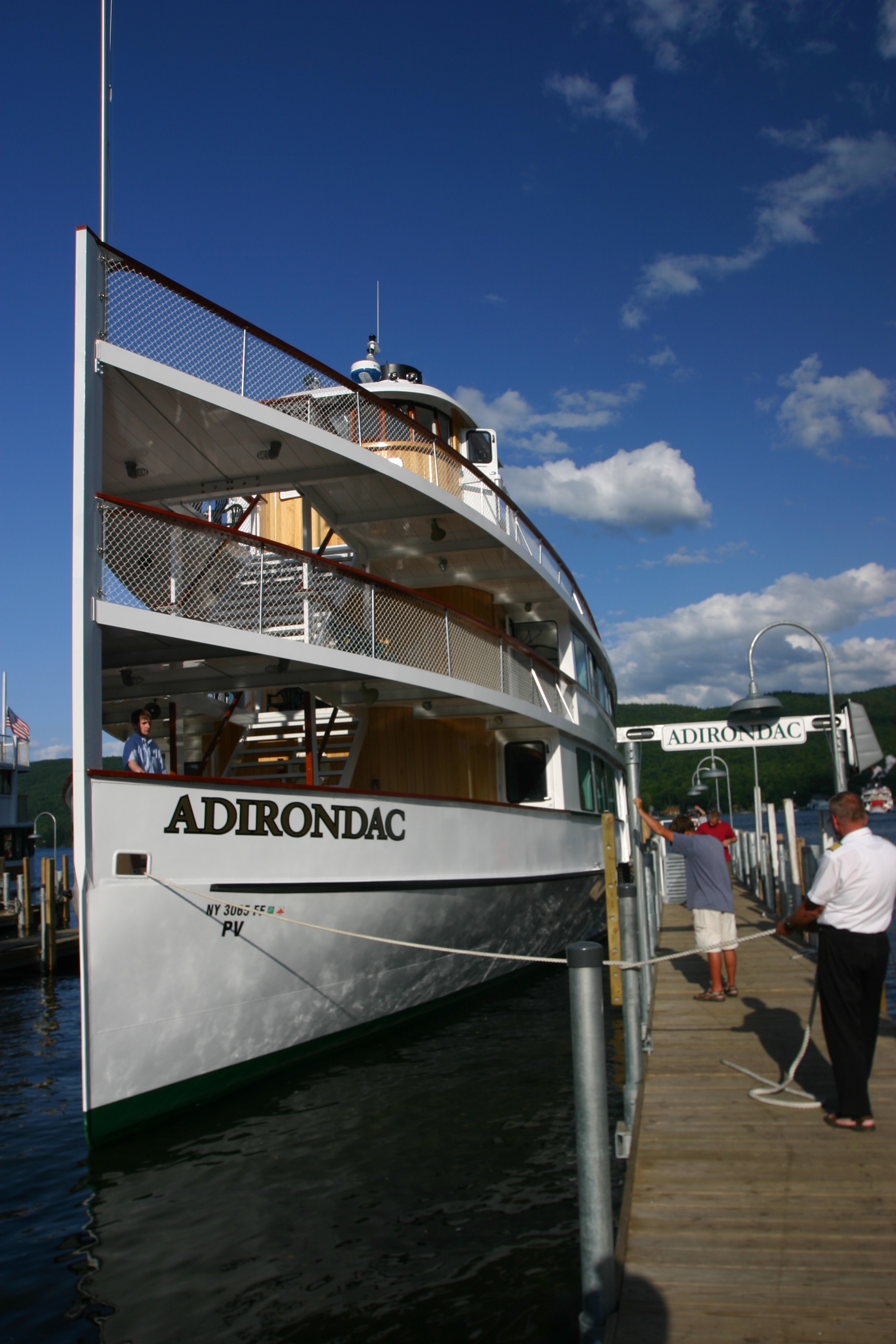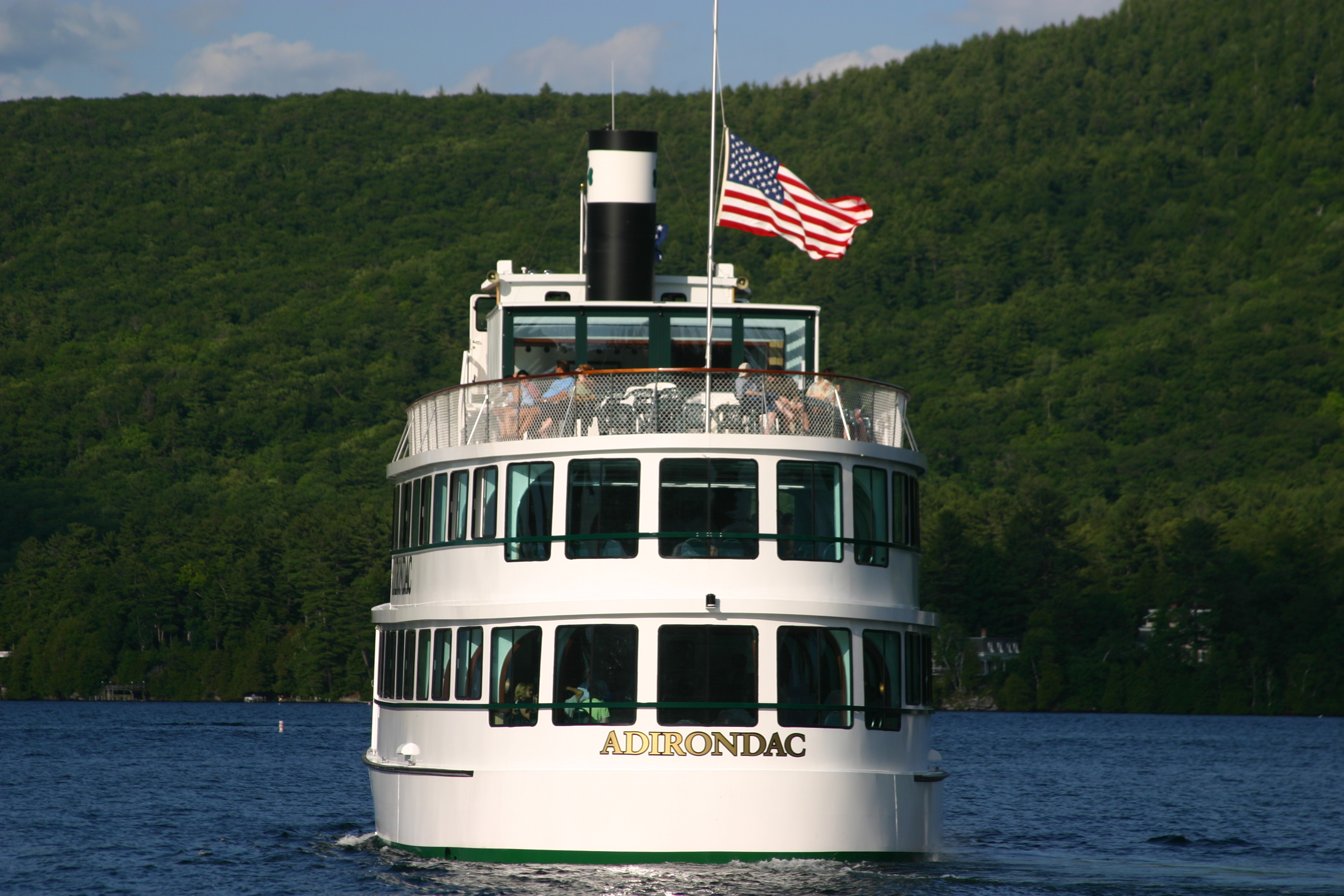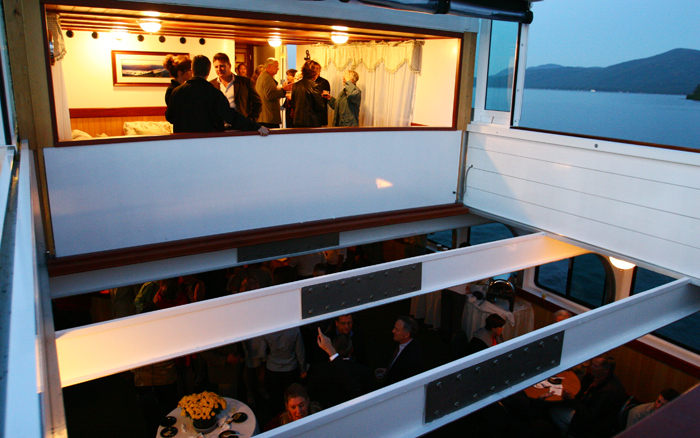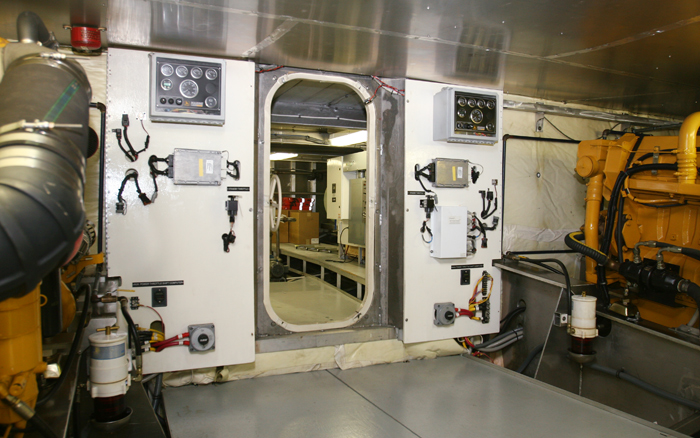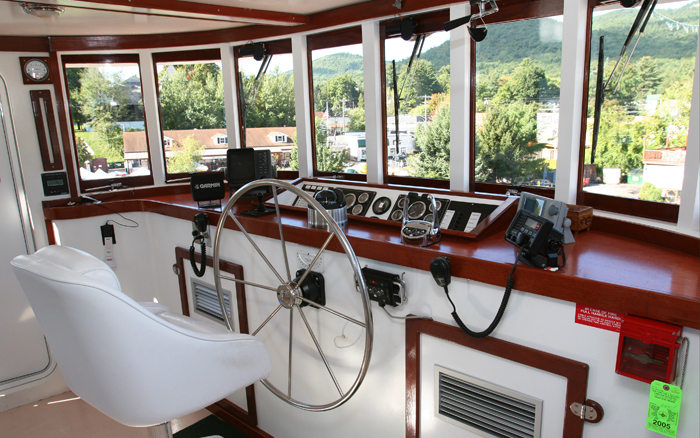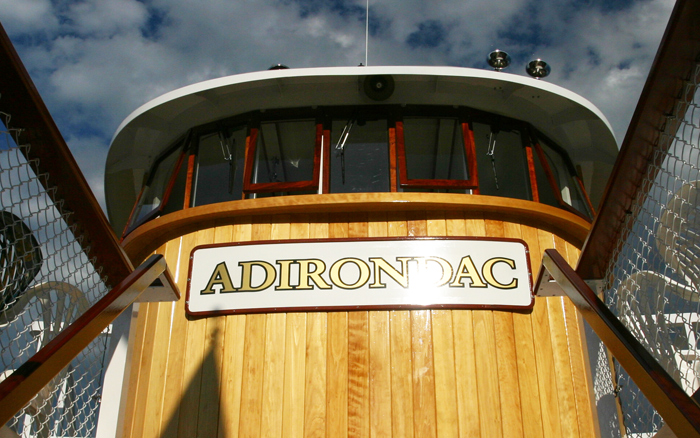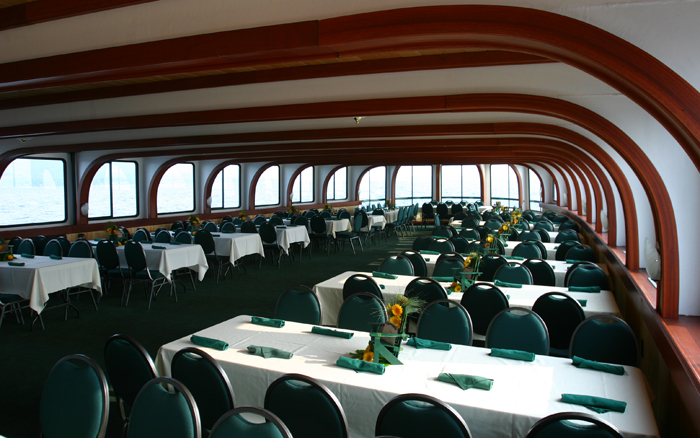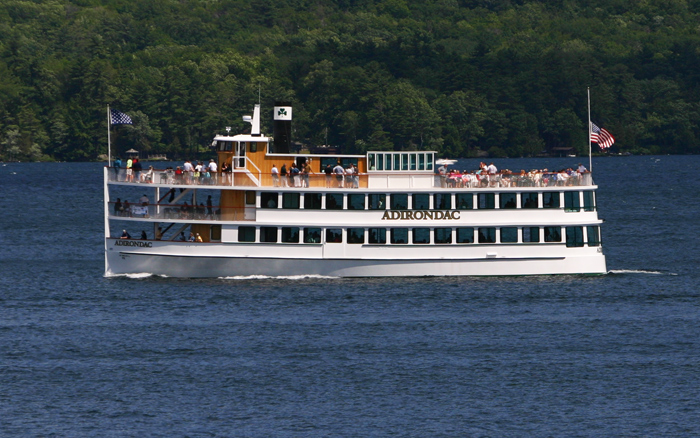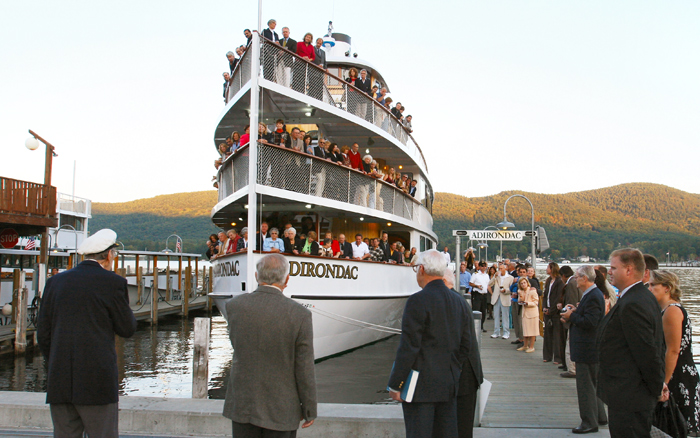 AdirondacSagamore38300704
AdirondacFirstVoyage076260604
AdirondacSagamore54300704
Adirondac-029-9-24-2005-8304
Adirondac-036-9-24-2005-8311
Adirondac-First-Voyage-112-260604crop
Adirondac-Sagamore-16-300704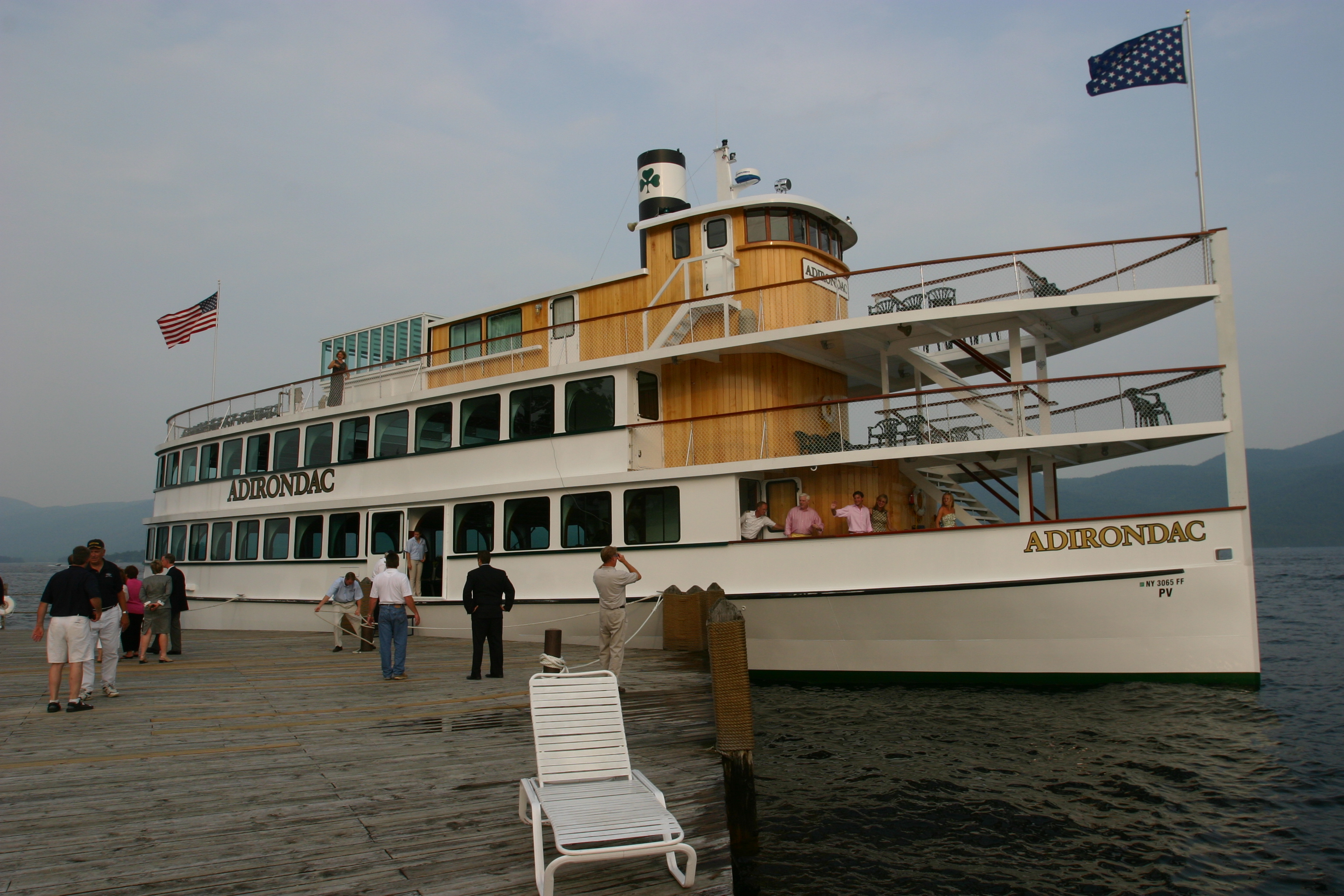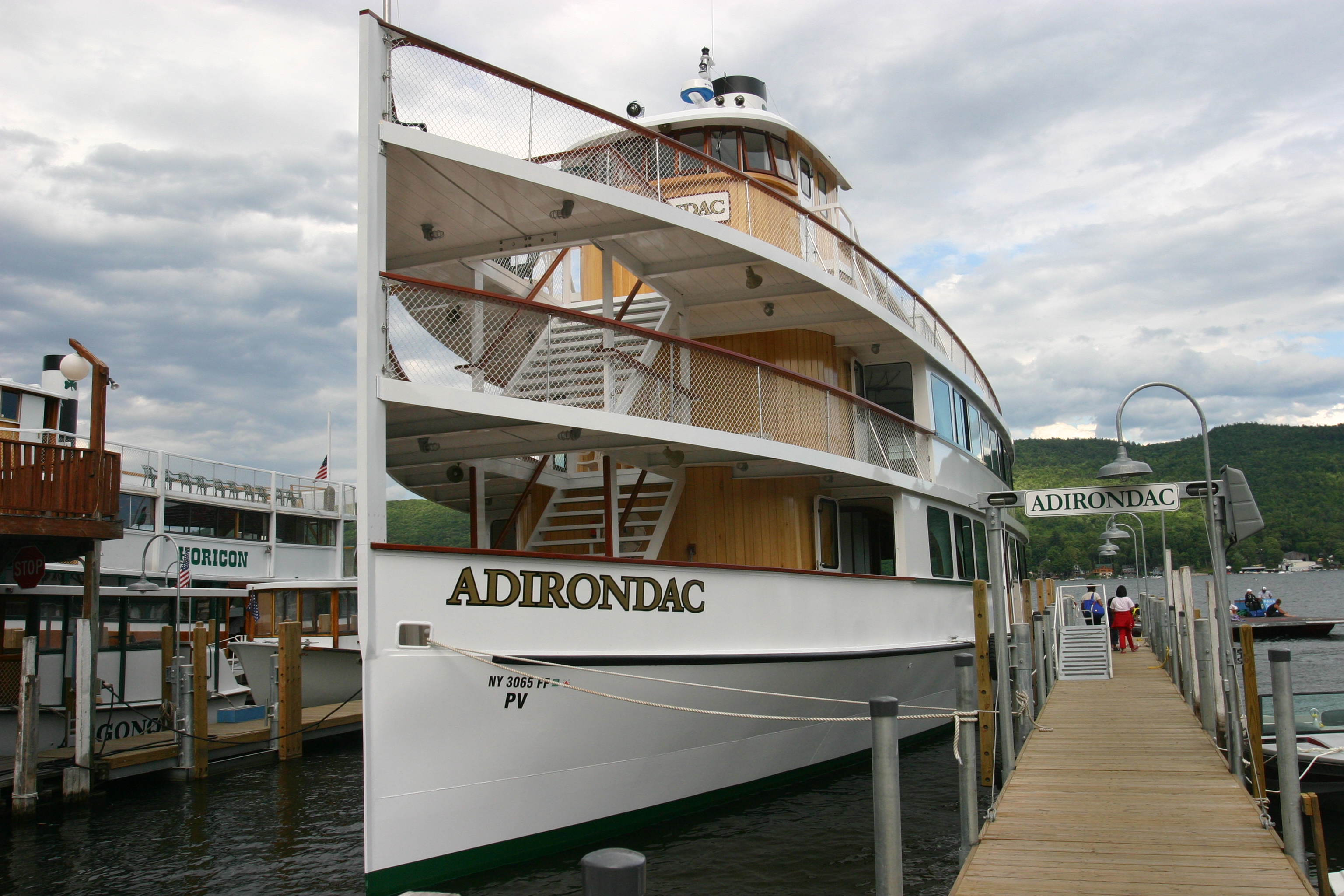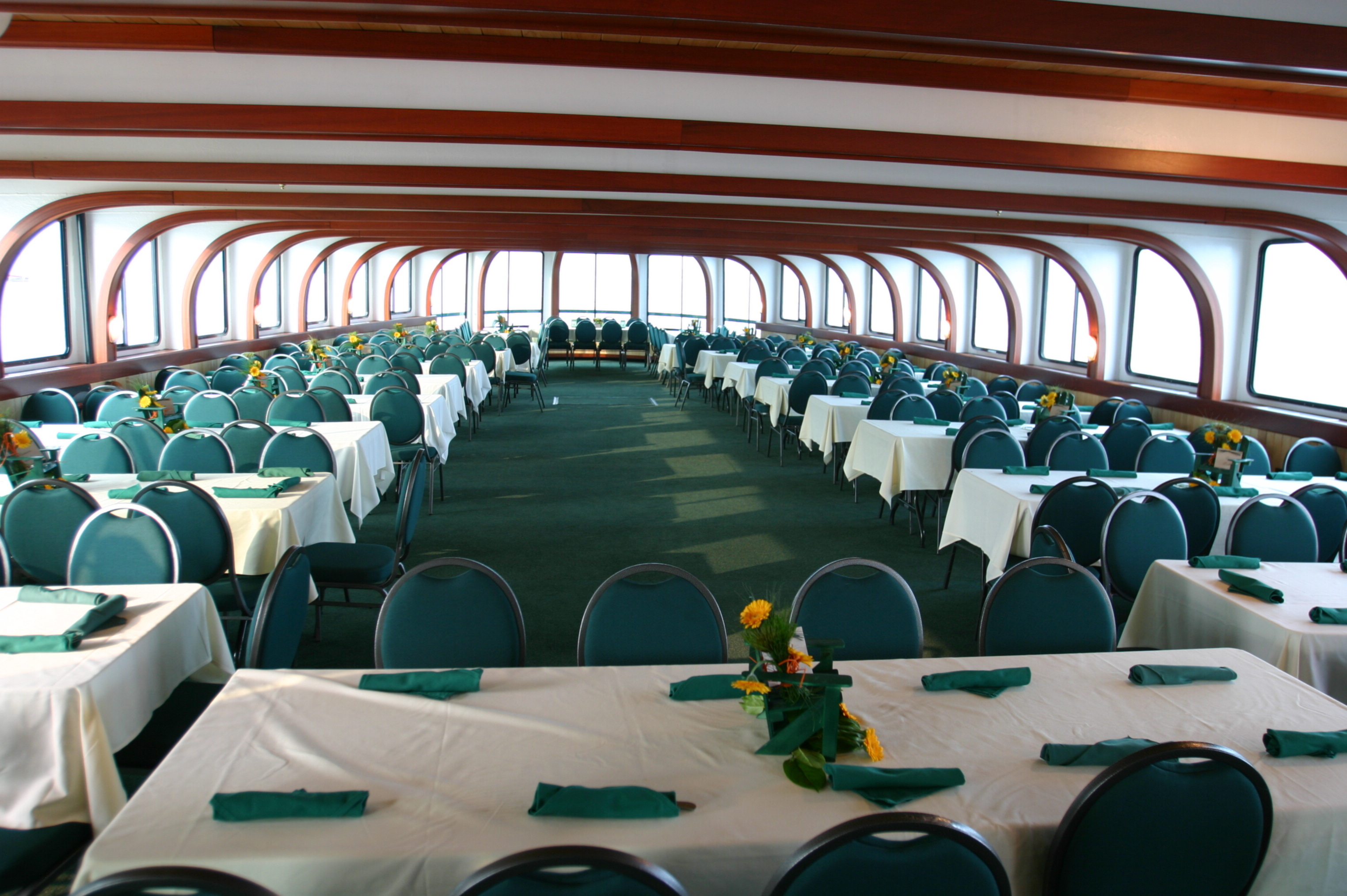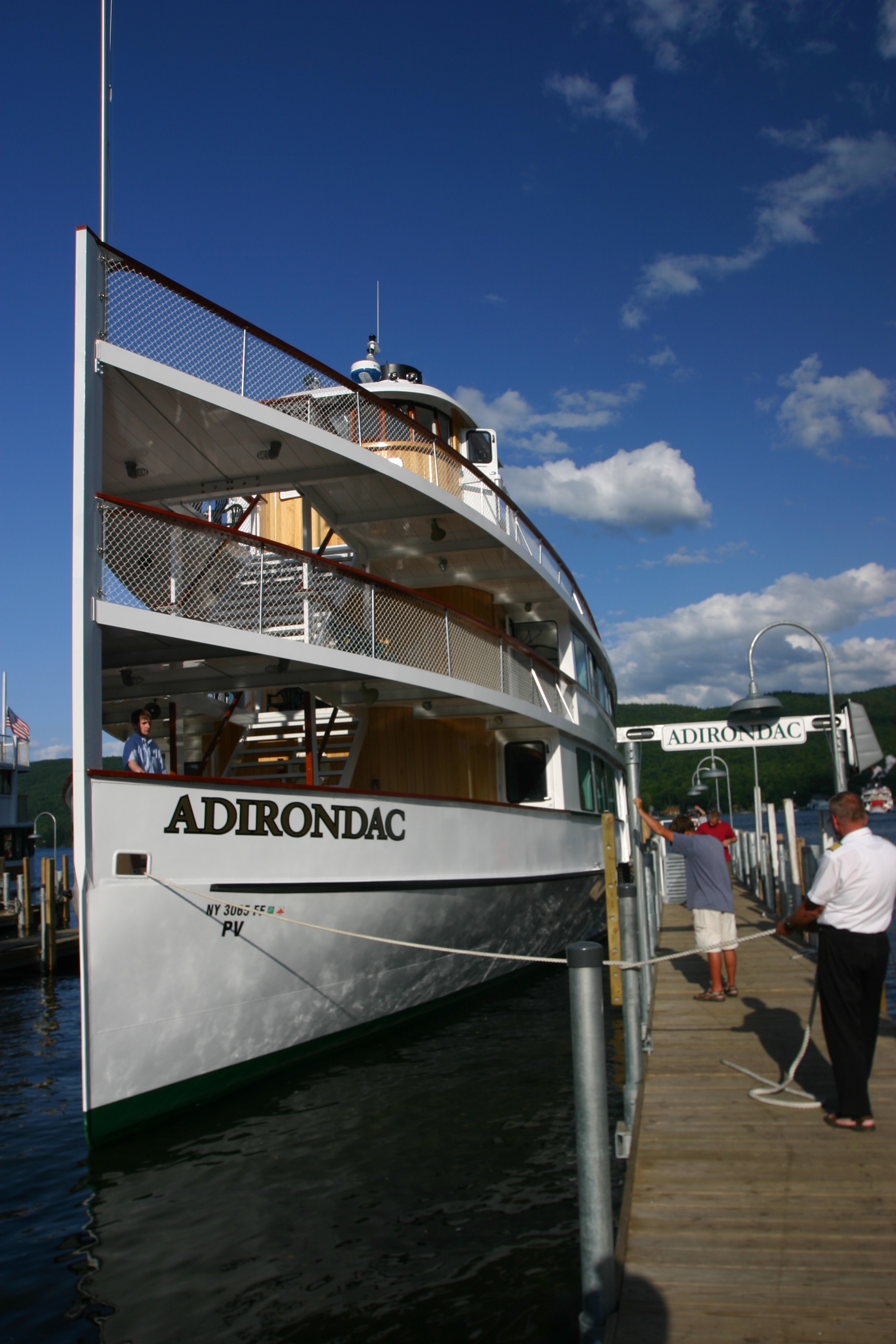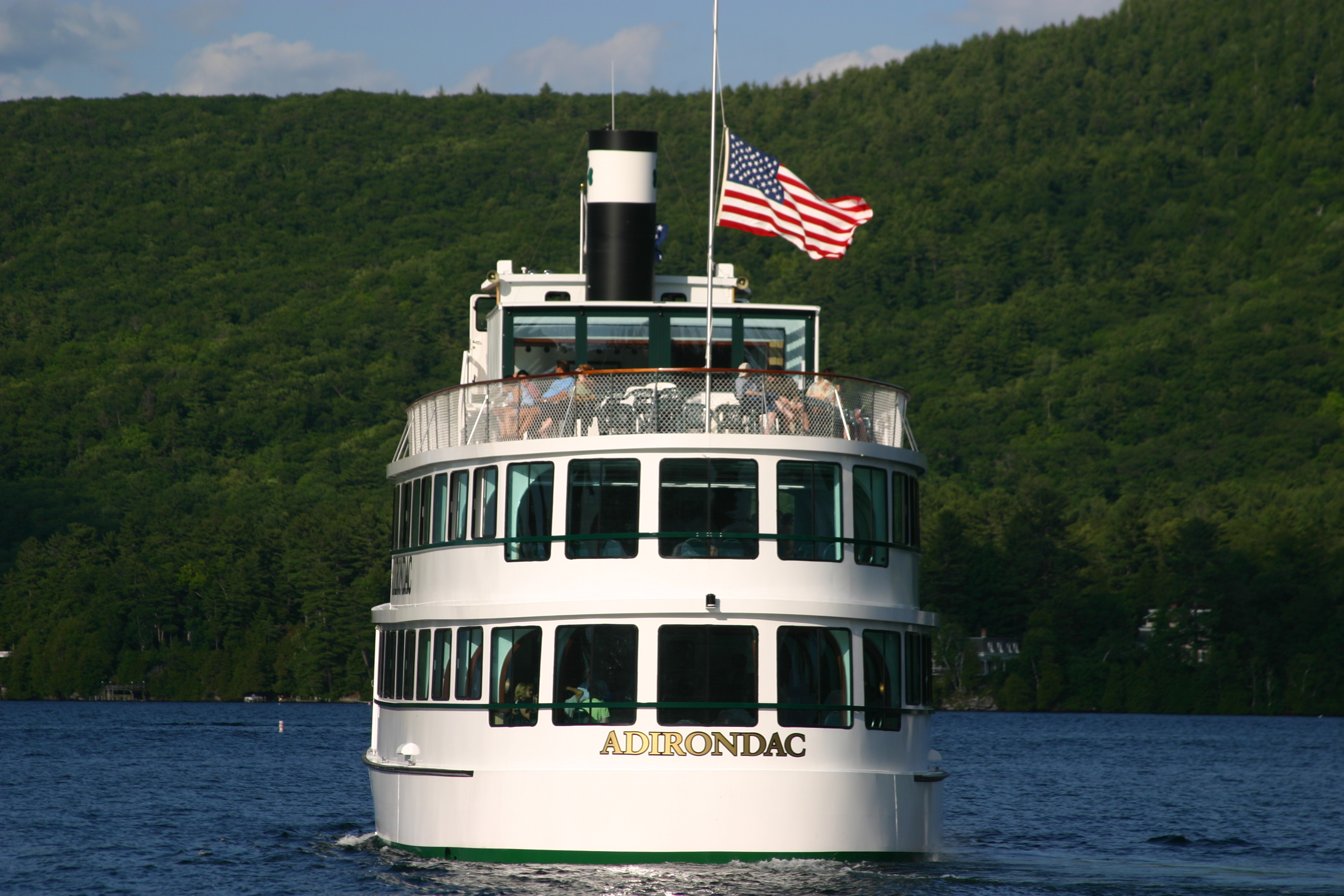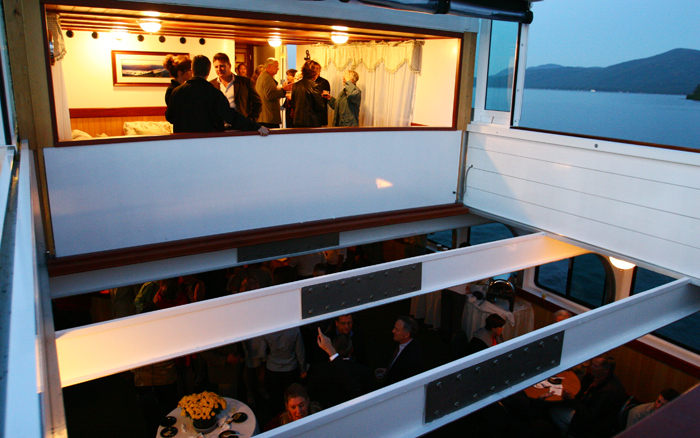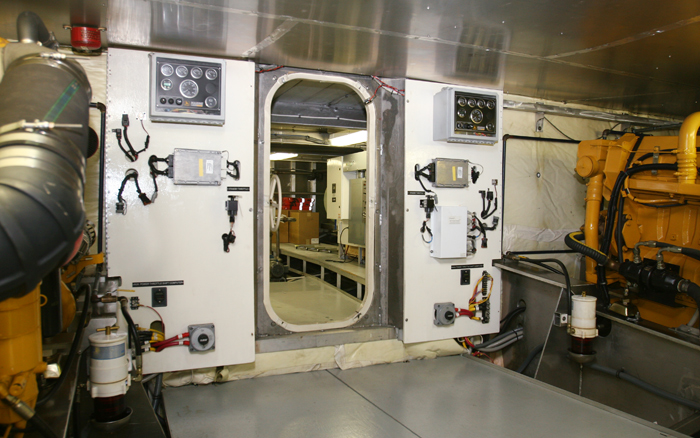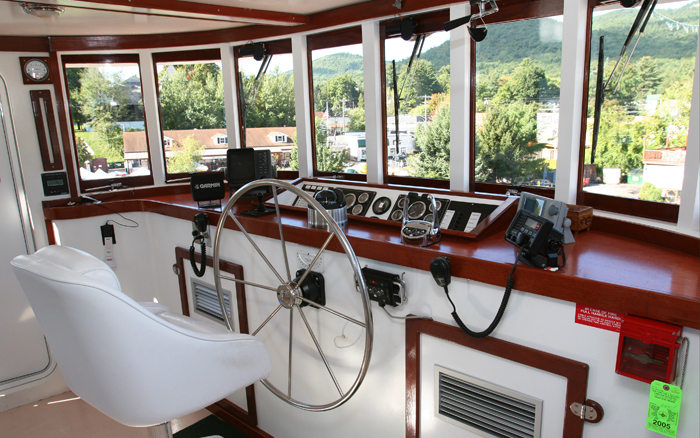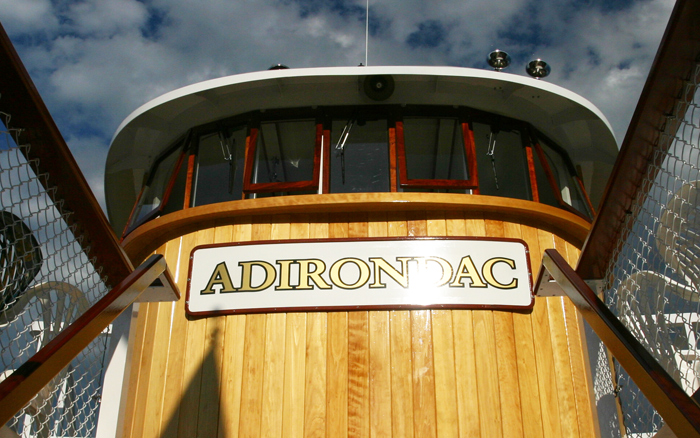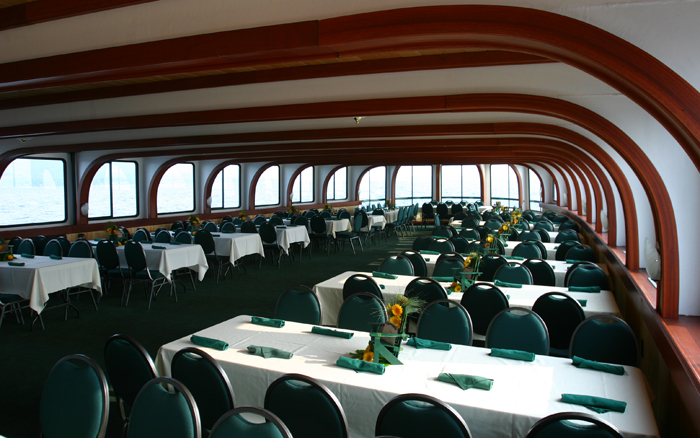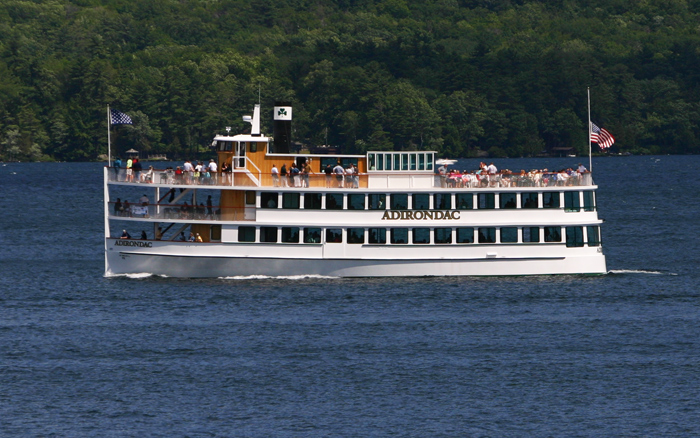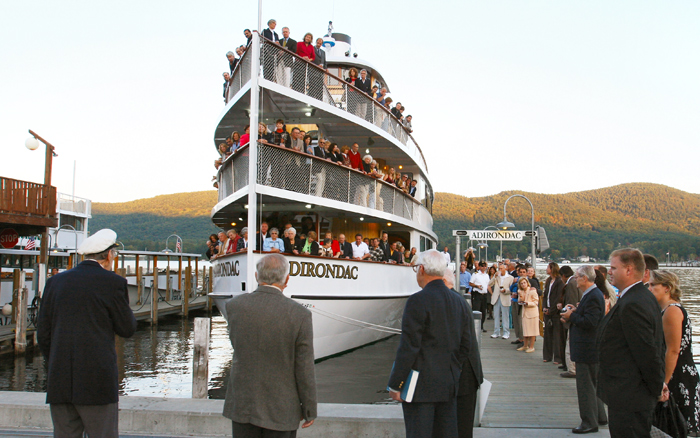 Adirondac
The 400 passenger Adirondac is designed after late 19th century touring ships. She is 115 feet in length and is equipped with state-of-the-art technology. The boat is handicapped accessible, air-conditioned and heated. She seats 200 for fine dining on the first deck with a potential for 200 for dining on the second deck. The atrium opens up to expose the second deck to the sun and stars. On the third deck is a private dining room.
The computer controlled engines are totally isolated for sound and vibration reduction. The hull is entirely made of aluminum and is trimmed out with mahogany and cedar. The pilot house has the traditional cedar siding just like her sister ship, the "Horicon." She also features a NAIAD hydraulic bowthruster.
LOA: 115 feet (35 meters)
Type: Late 19th century touring ship
Construction: Aluminum hull trimmed out in various woods.
Year launched: 2004
Certification: USCG certified for 350 passengers
Current location: Lake George Village, NY.
An unusual delivery: Adirondac, in its finished form, was too large to be transported entirely by road from the Scarano facility on the Hudson River in Albany, New York, to its future home on Lake George. Because of this, the vessel was built in multiple parts. The hull, without her superstructure, was launched at Scarano's facility in the Port of Albany. Using a temporary helm station, she made her way up the Hudson on her own bottom. She passed through the Lake Champlain canal into Lake Champlain and was hauled out by a couple of cranes at the Fort Ticonderoga boat ramp and placed on a set of wheels. From there, a housemover took her 4.2 miles down narrow, two lane roads, through the village of Ticonderoga, to Lake George, where her propellers were re-installed and she was re-launched. On her own bottom again, she sailed to Lake George Village where her superstructure and bridge, which had been built in Albany, were lifted onto the hull and Scarano workers finished the vessel.