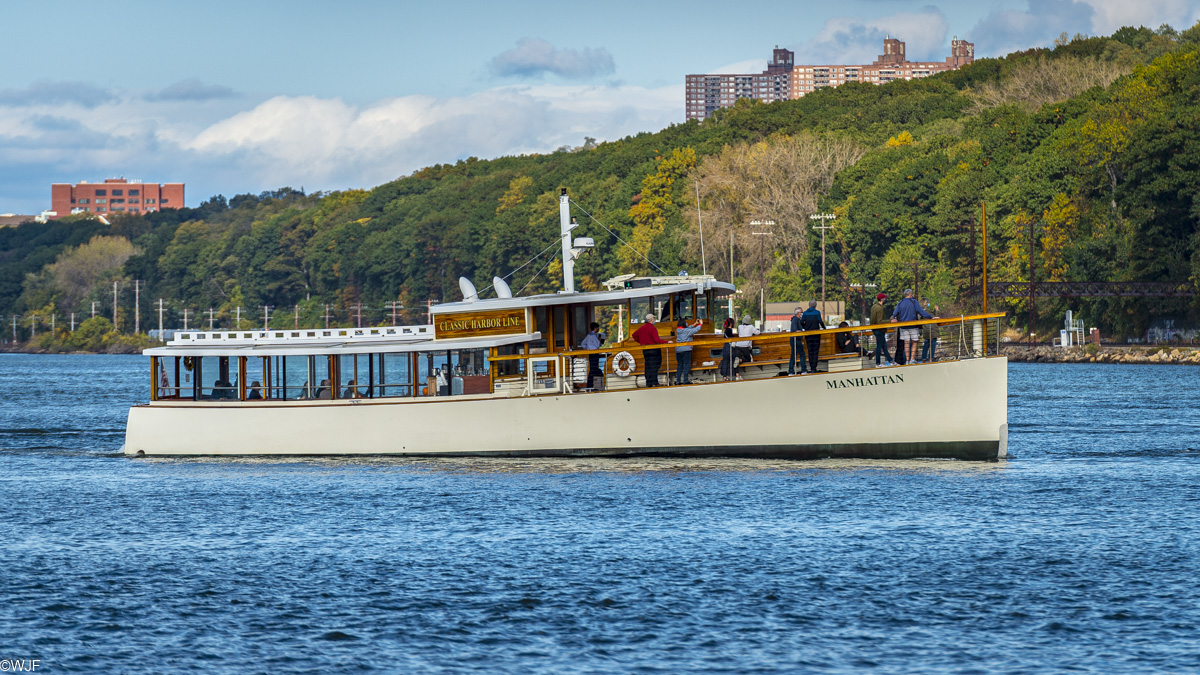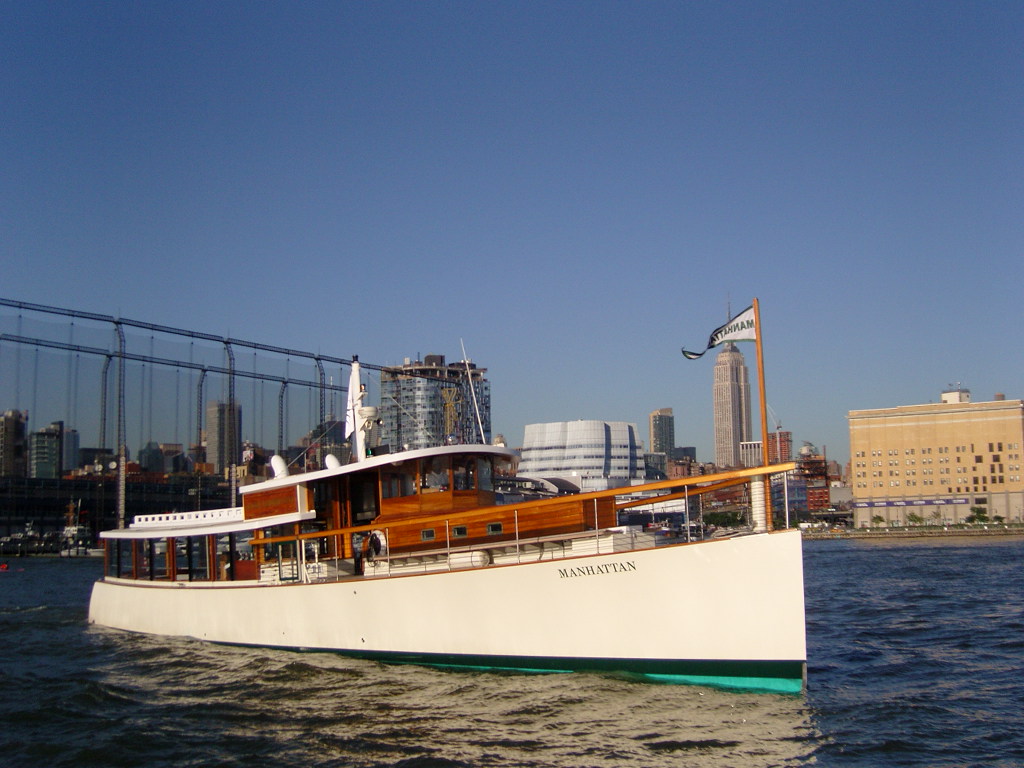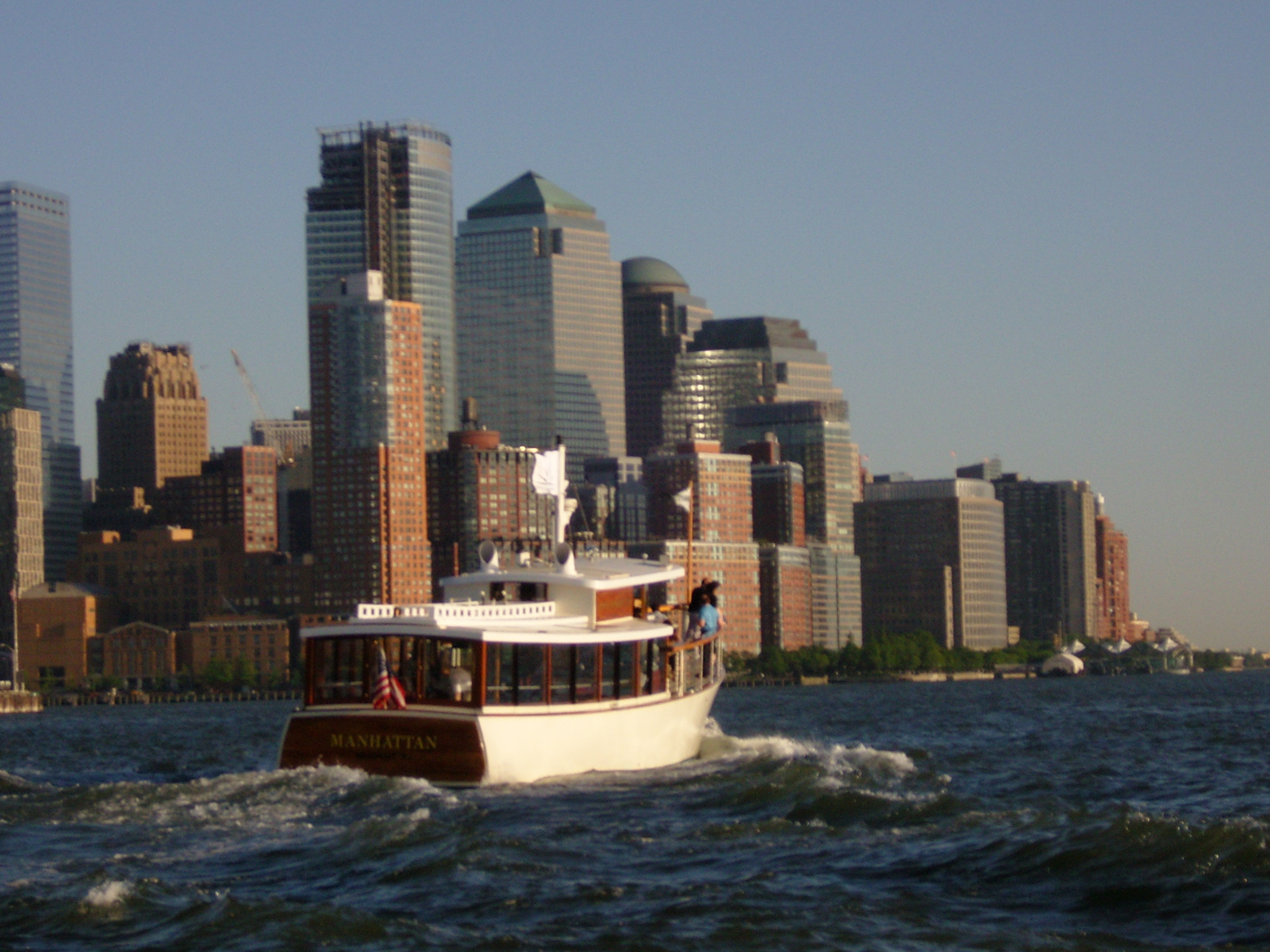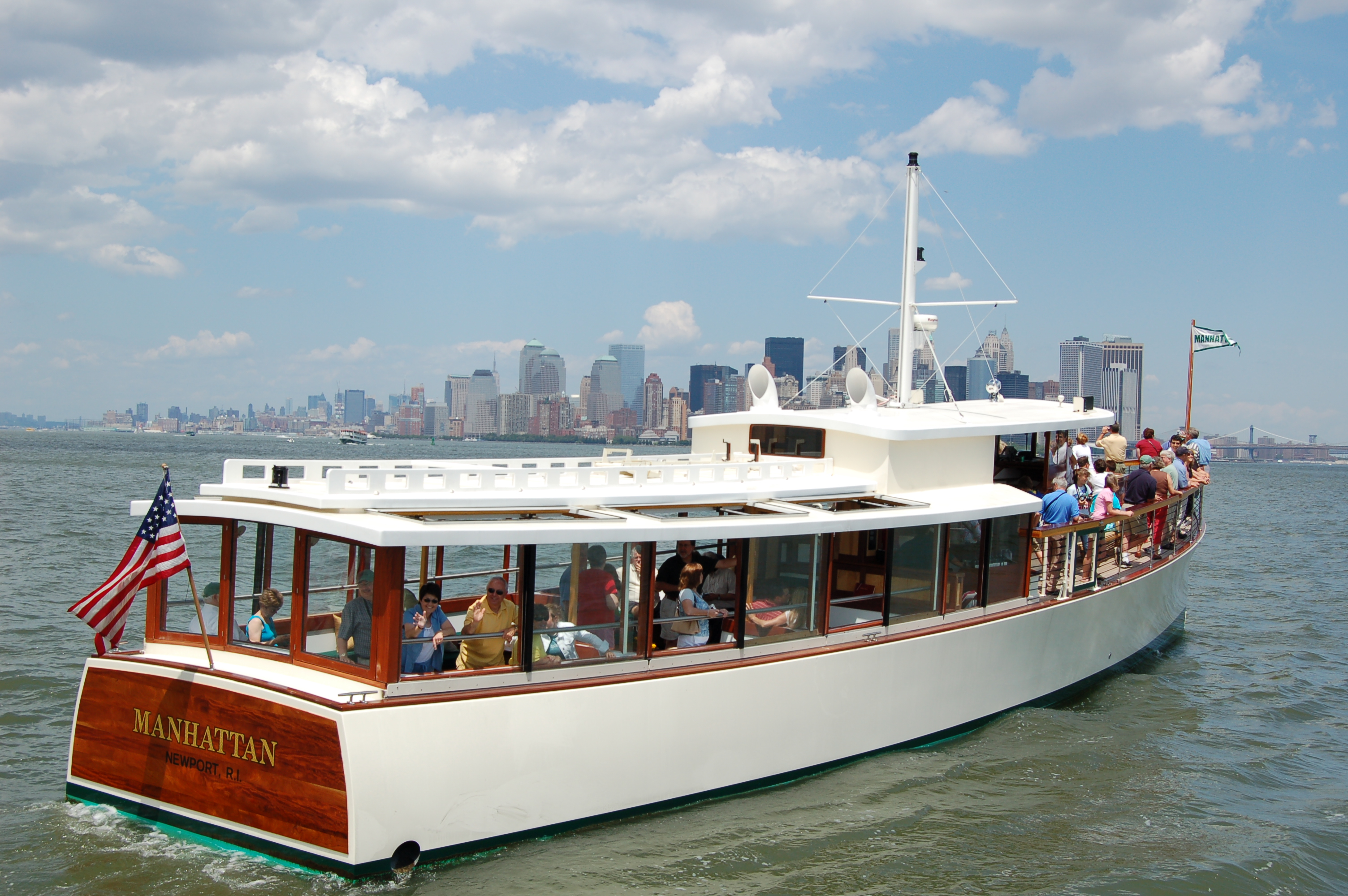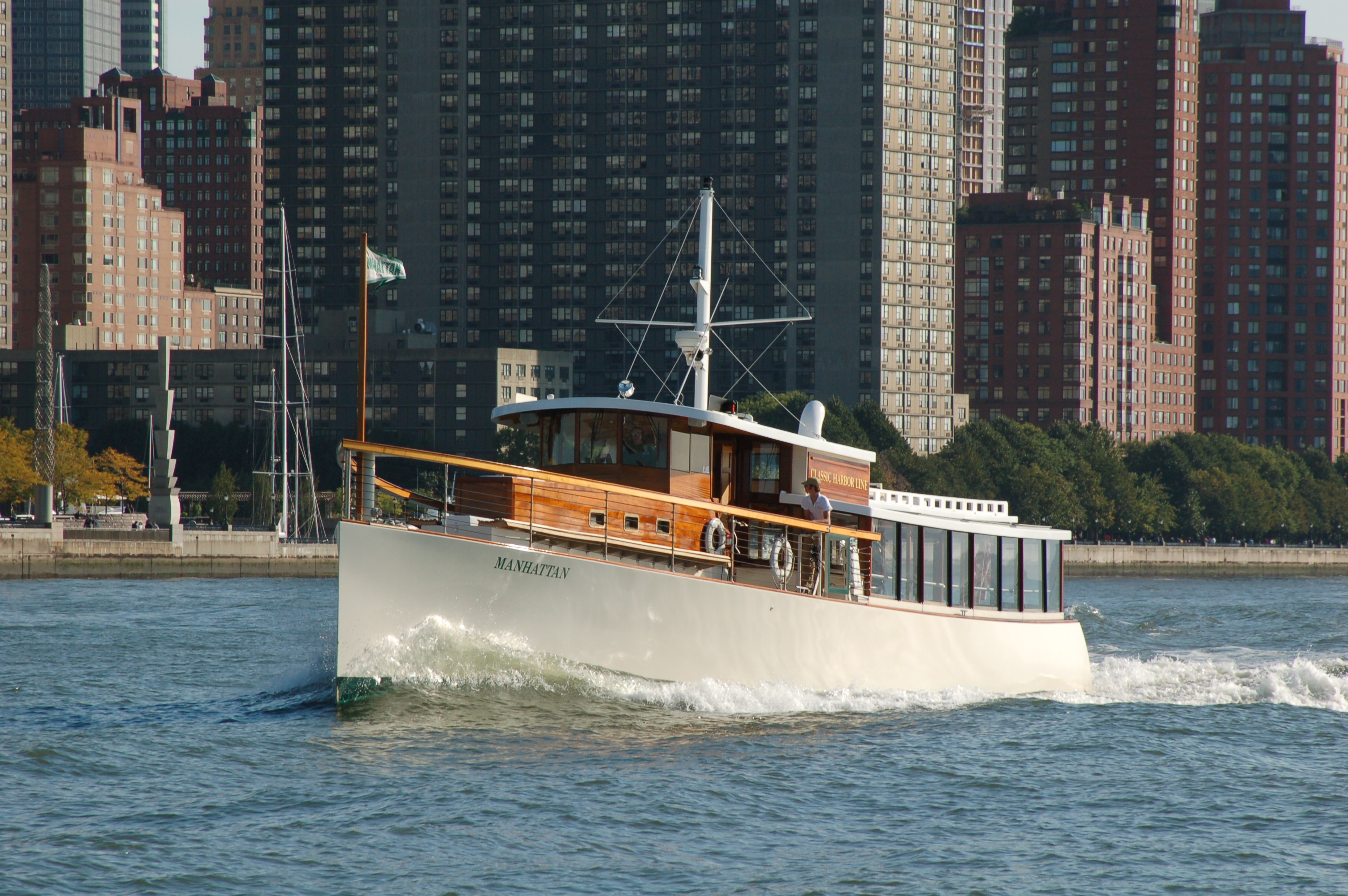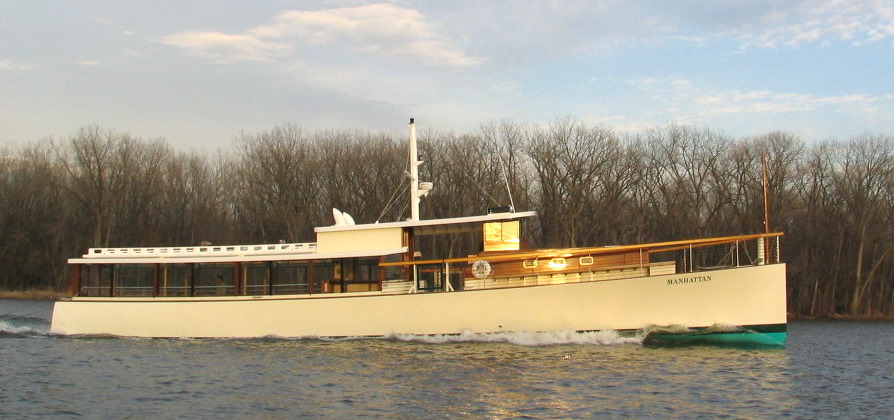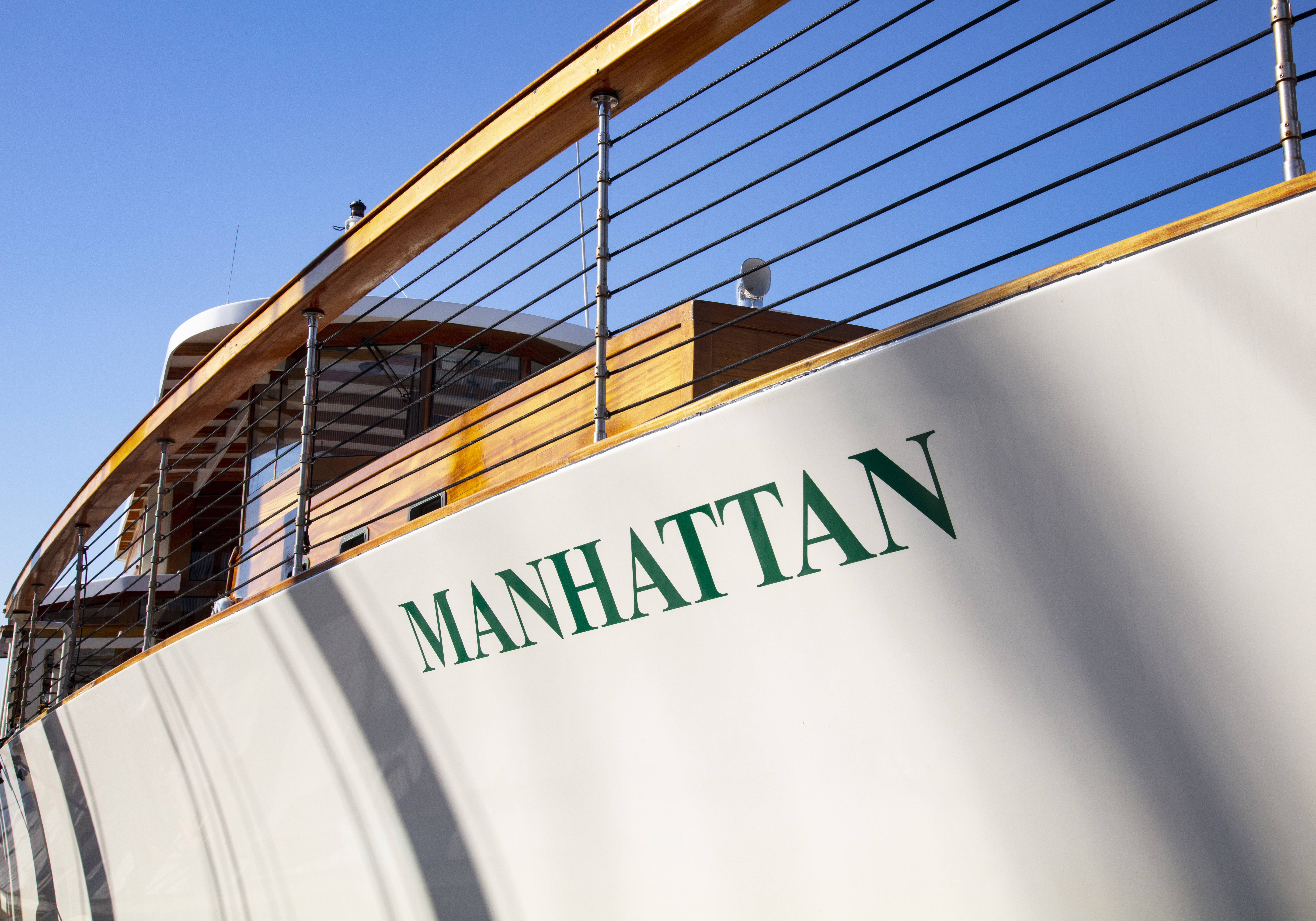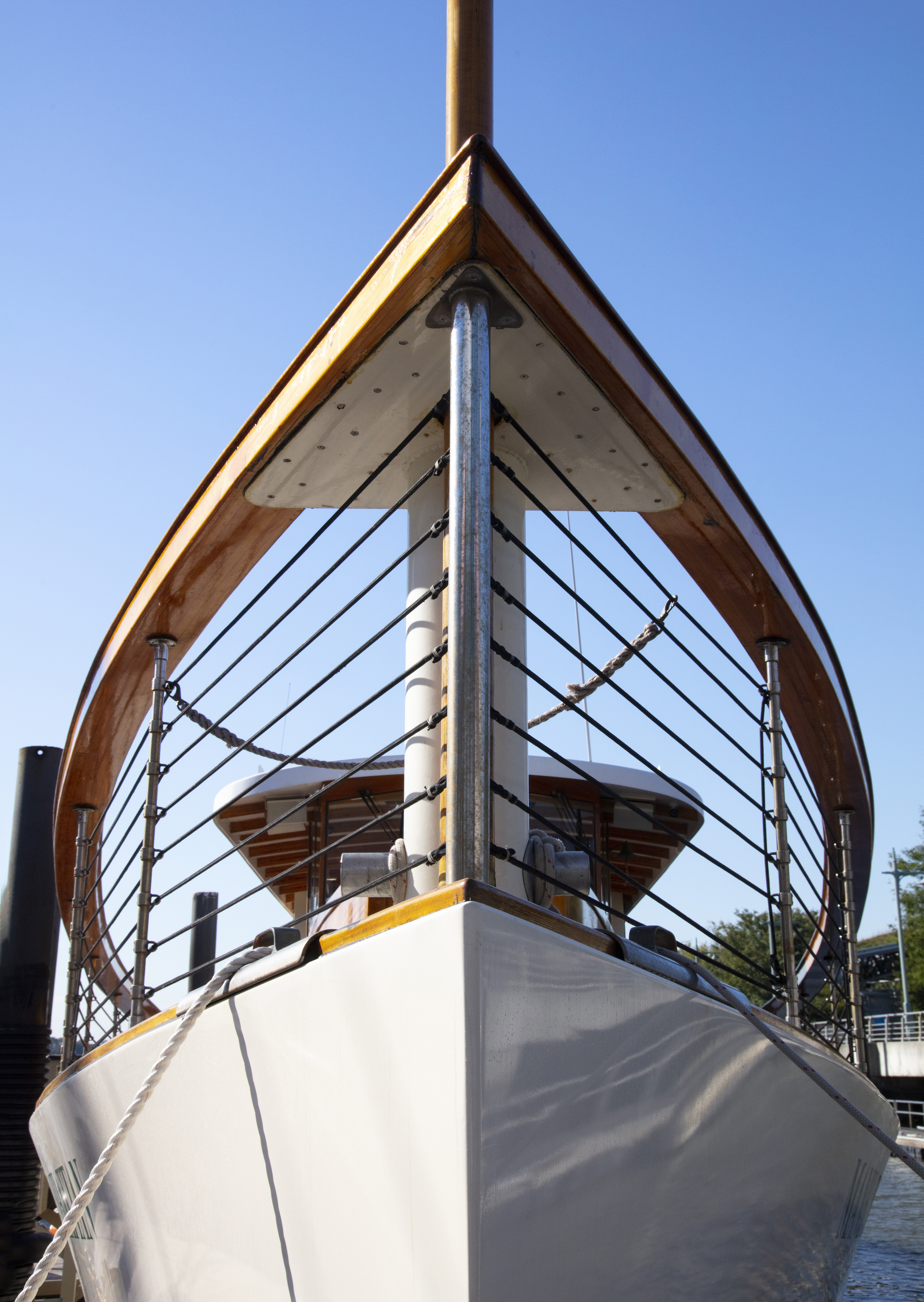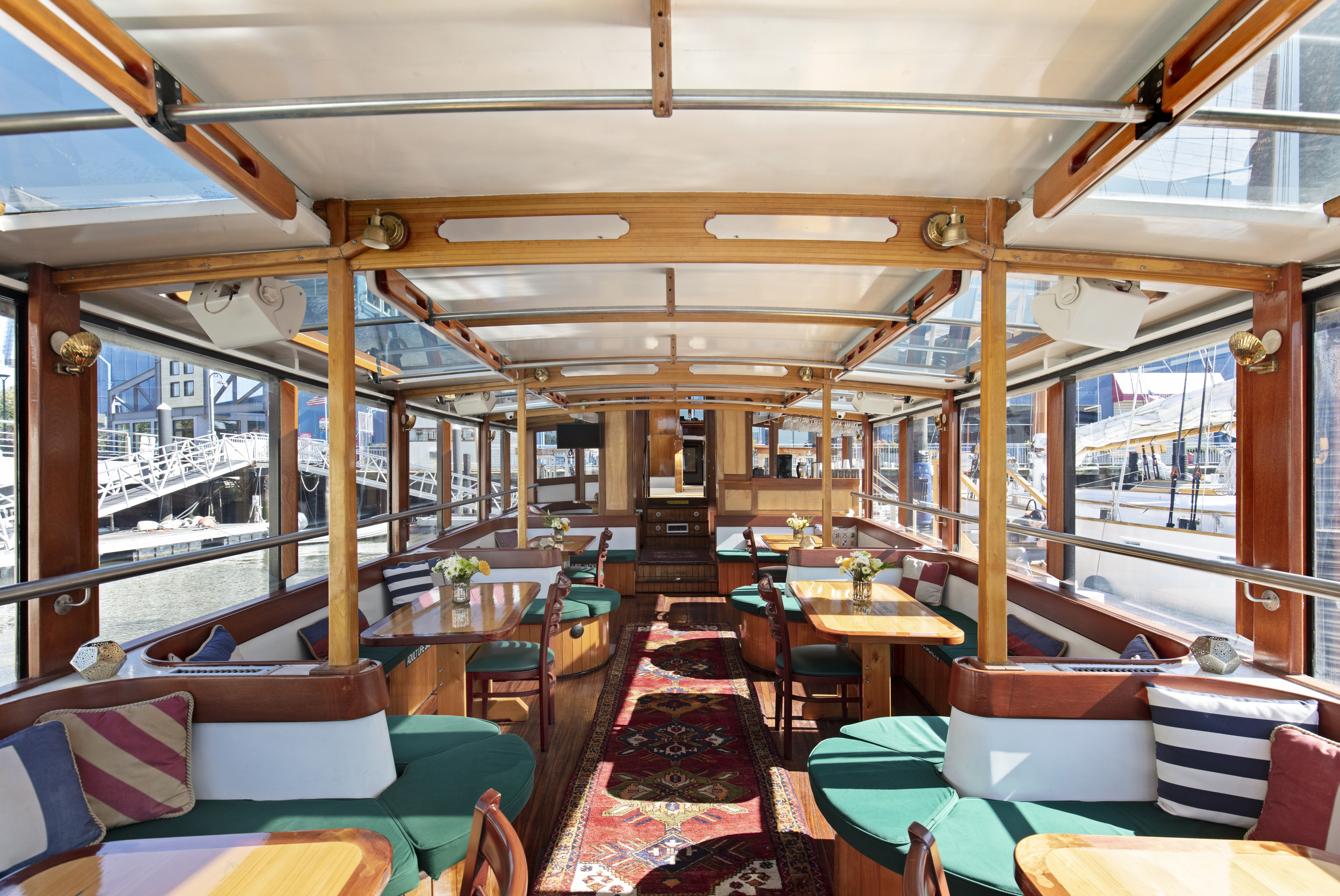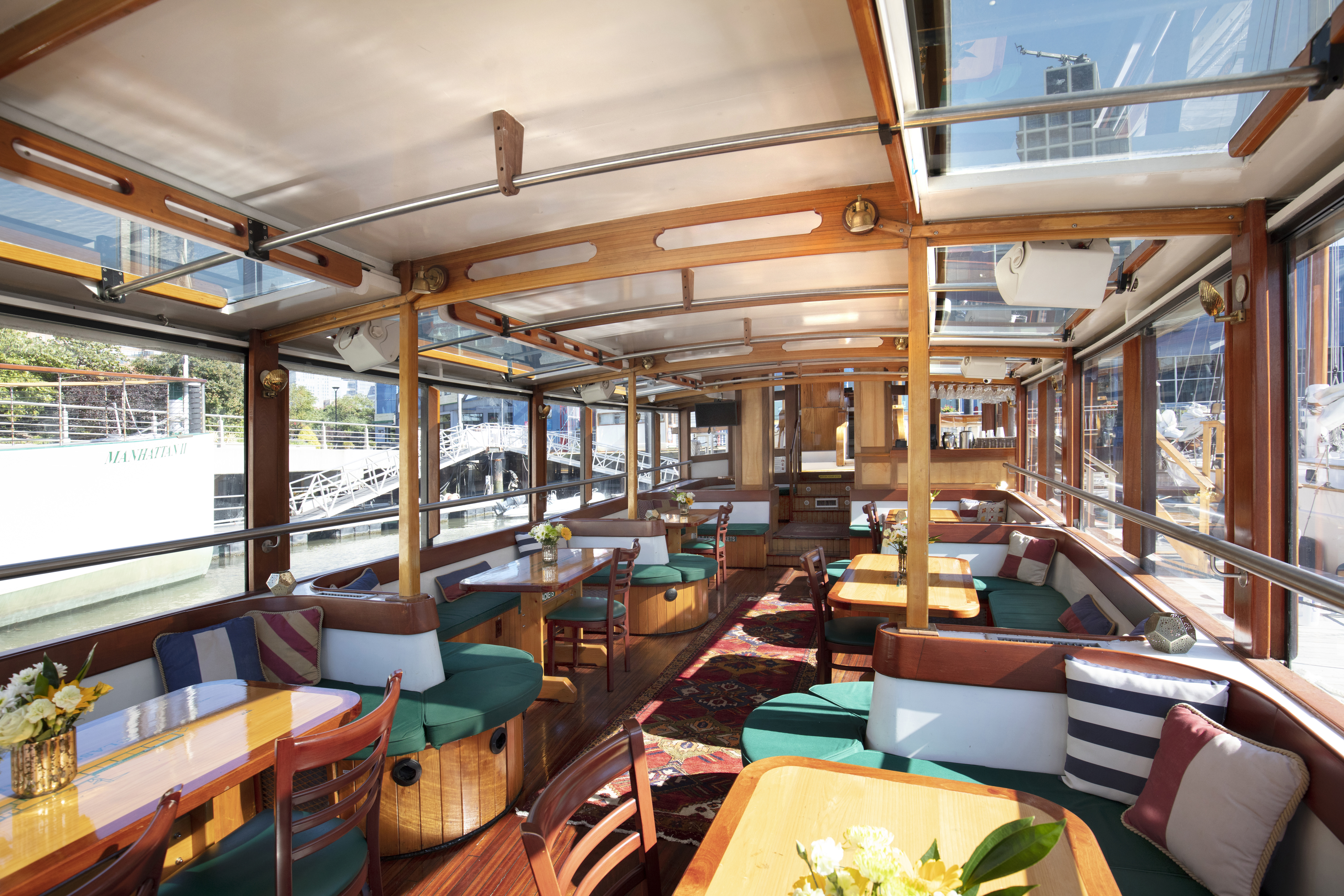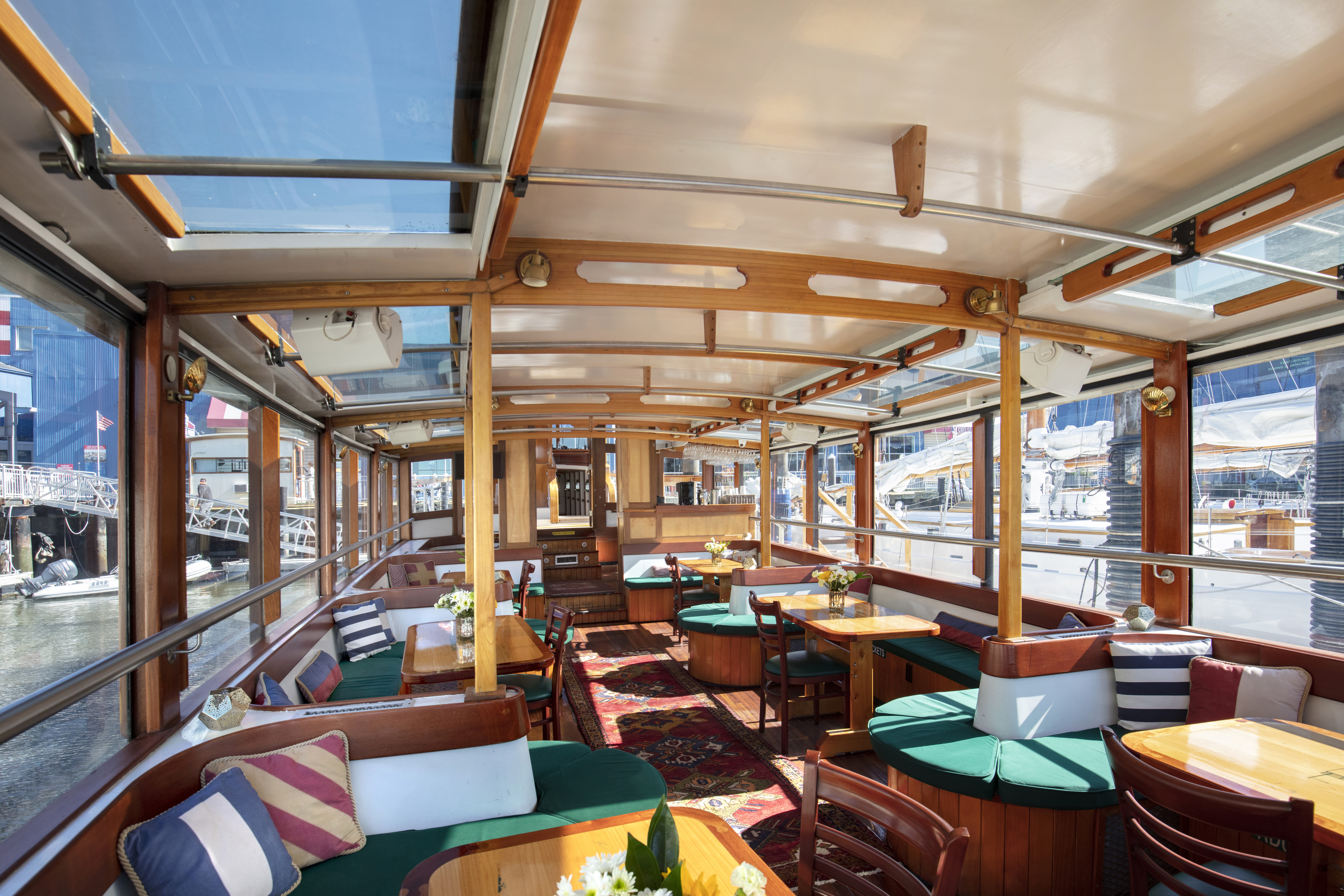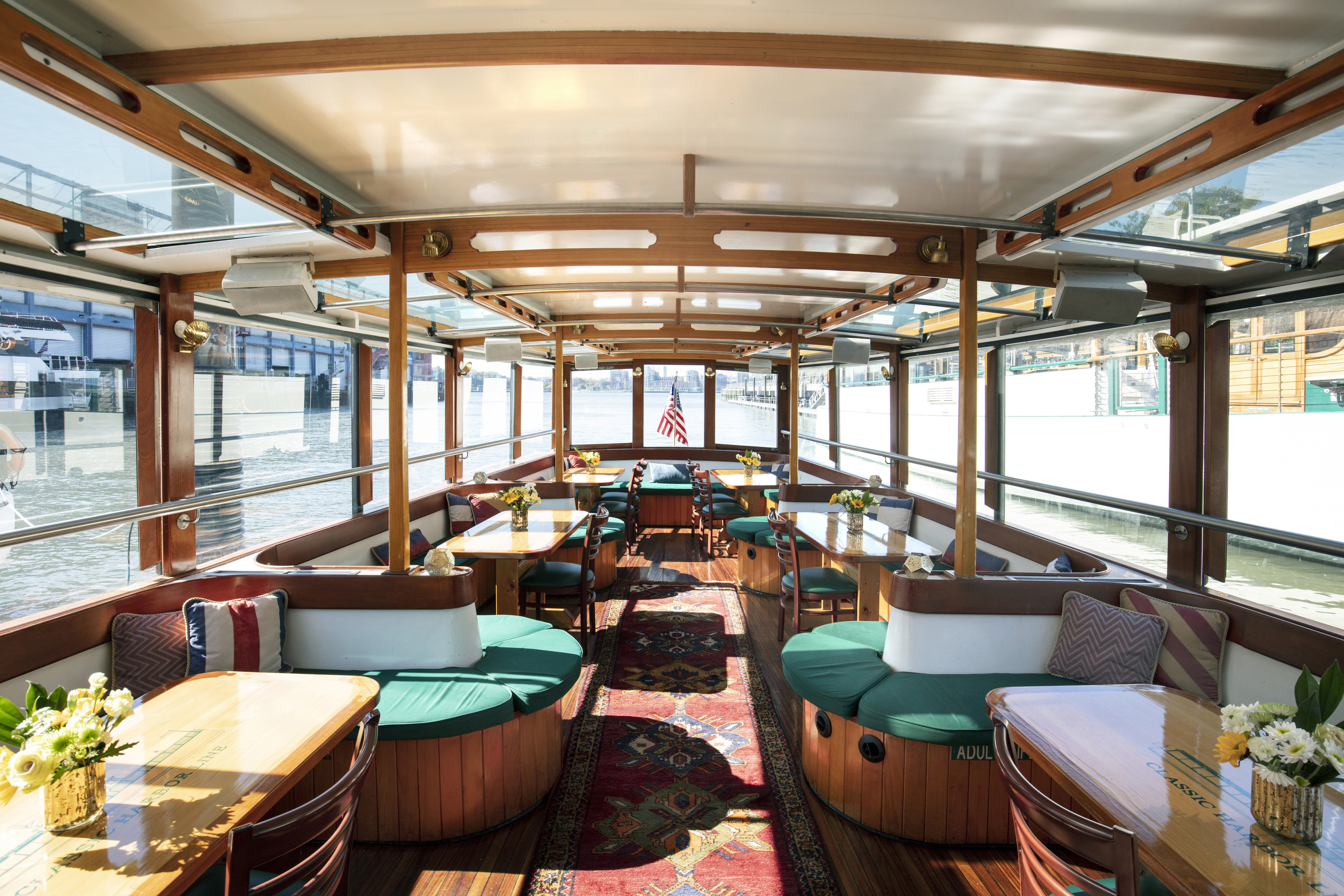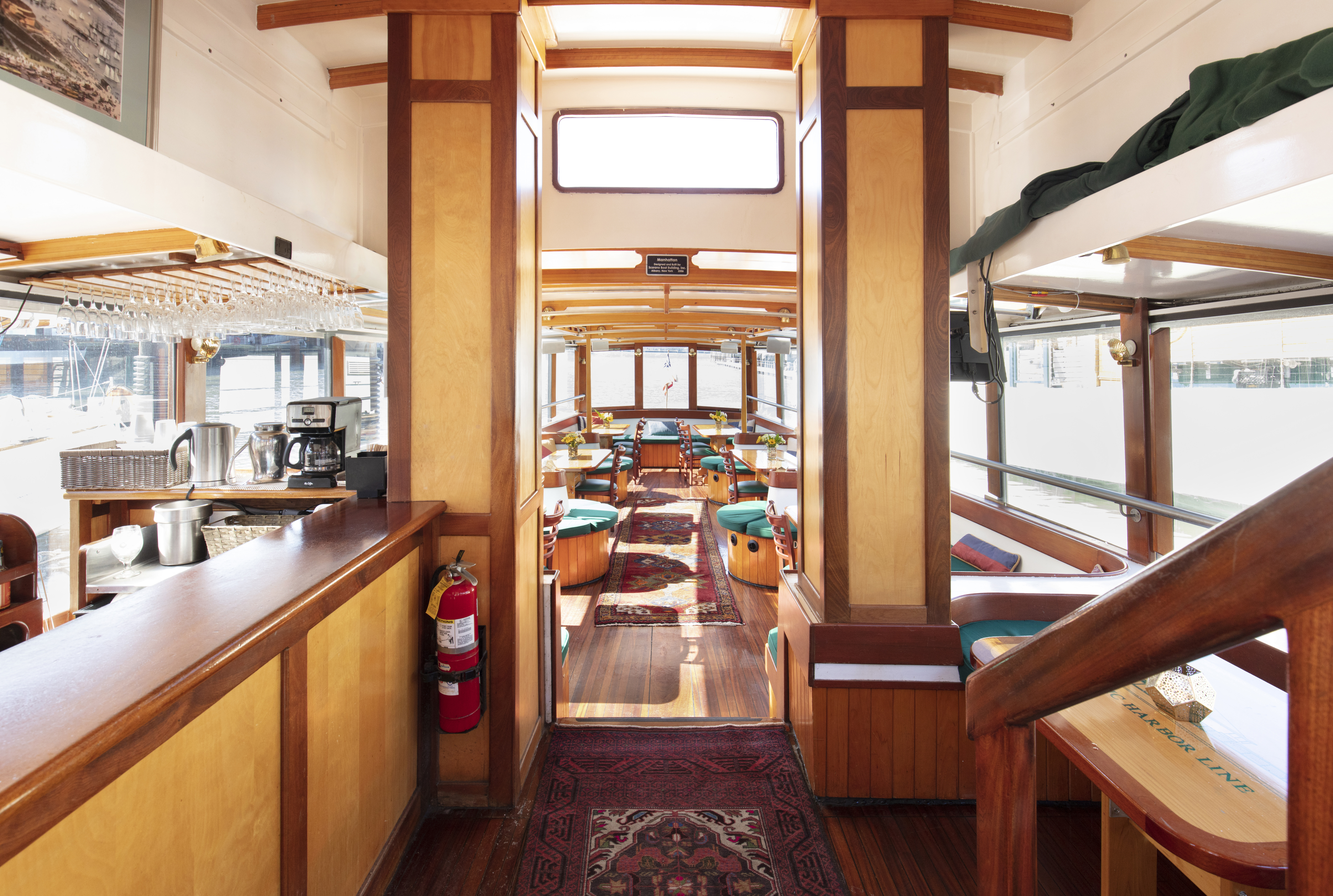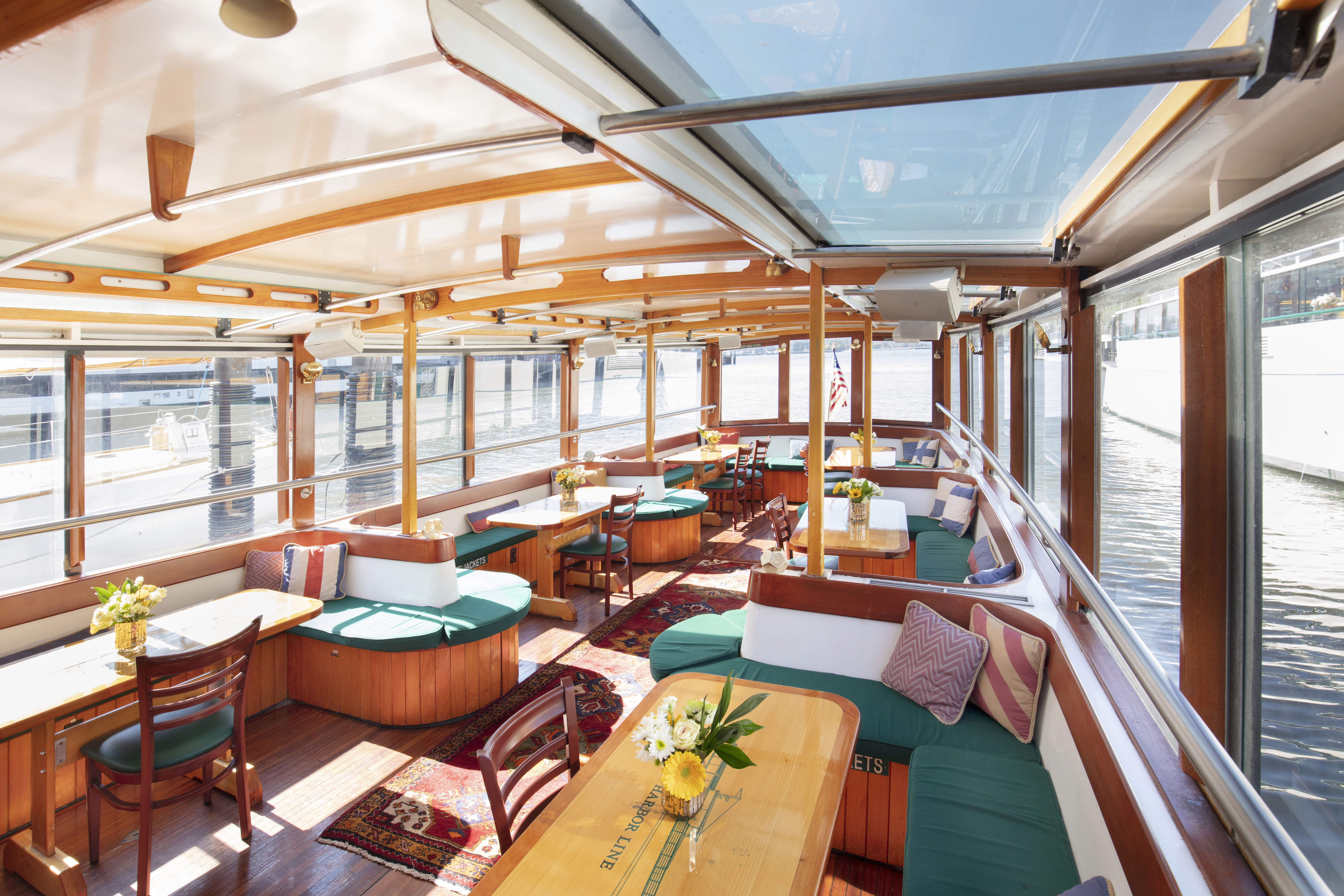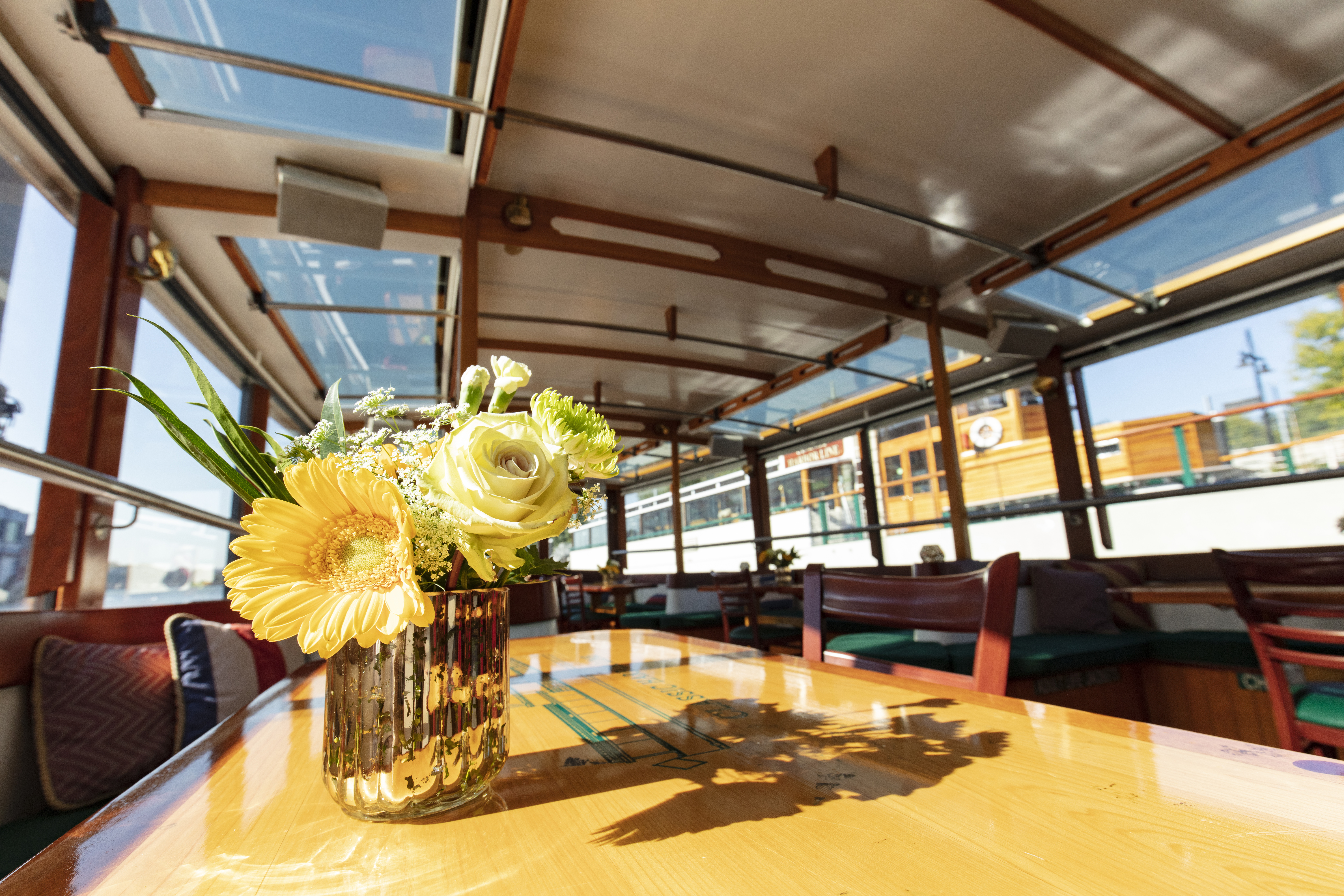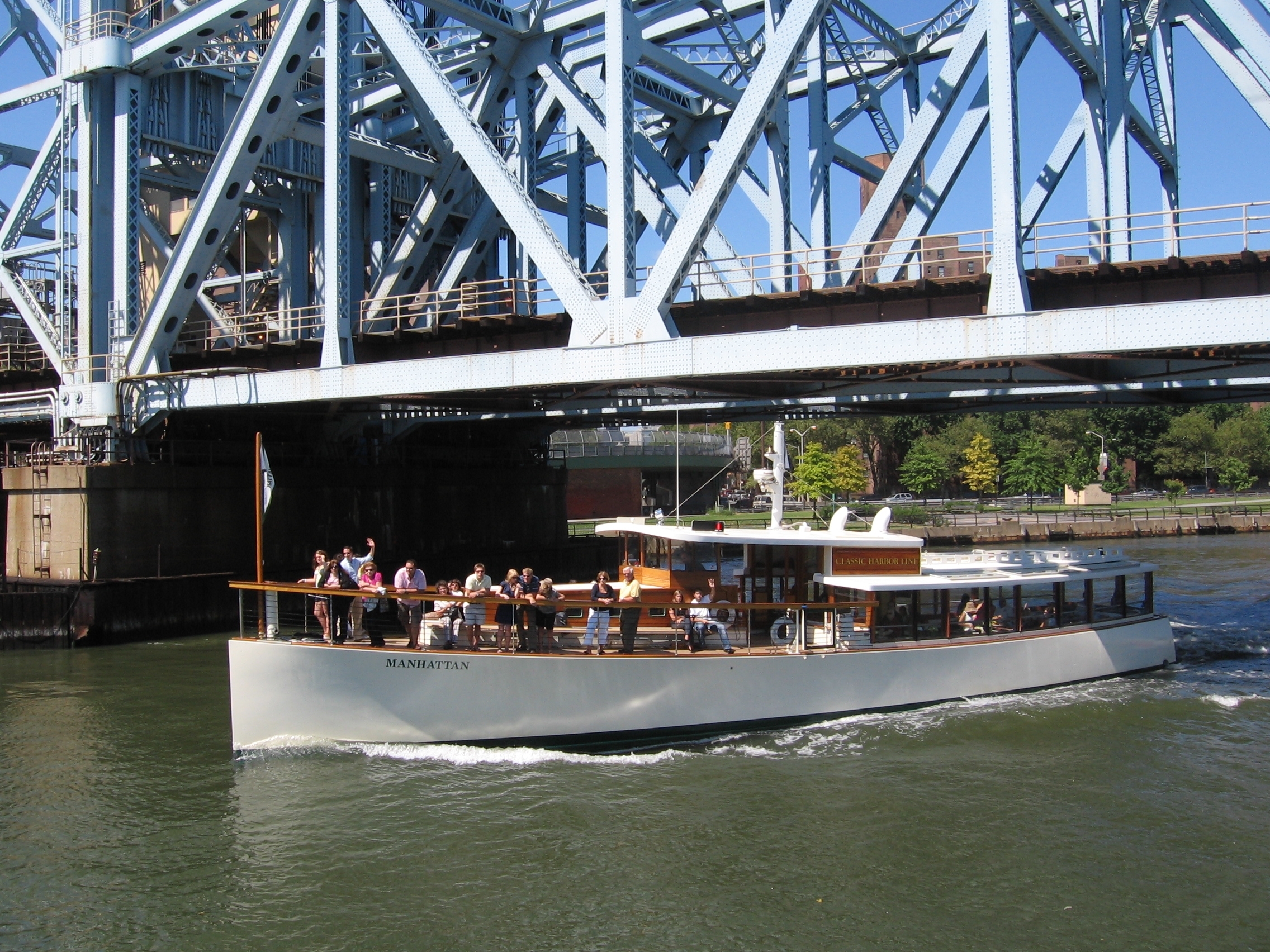 Man1StbdQuaterSkylineinBackgroundHiRes
Man1PrtBowBatteryParkCityHighRes
Man1PrtExteriorHarlemRiverHighRes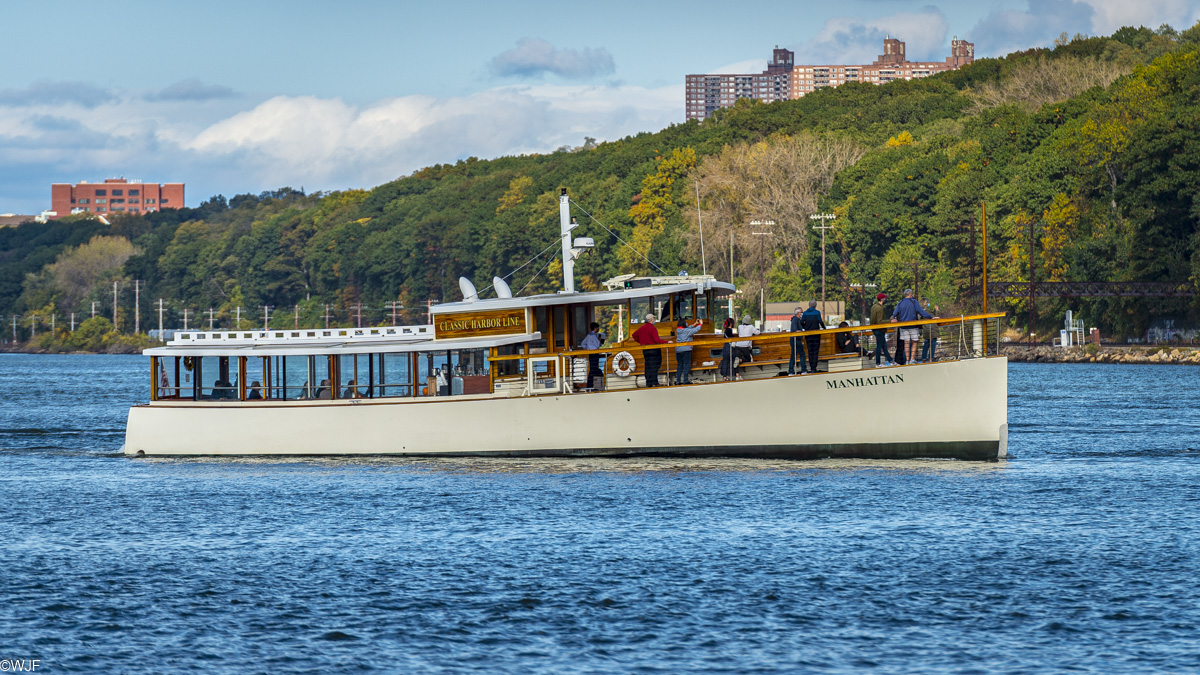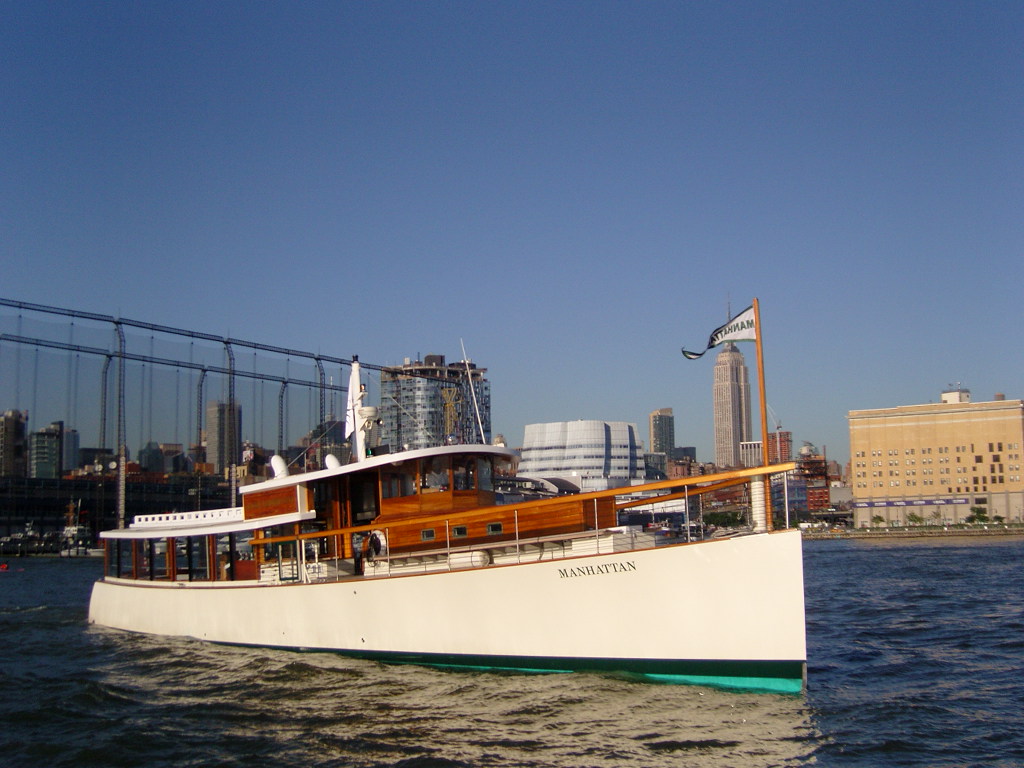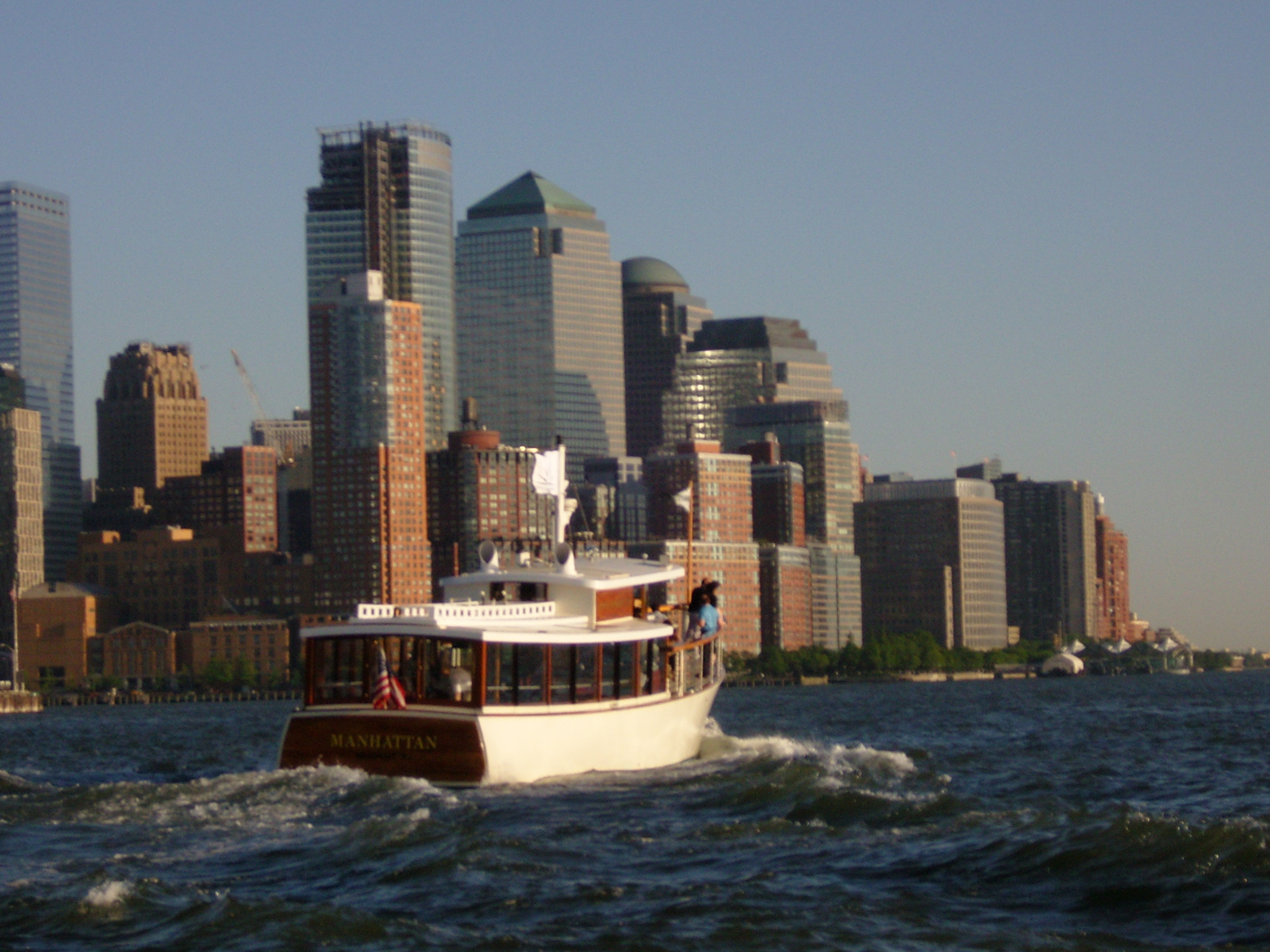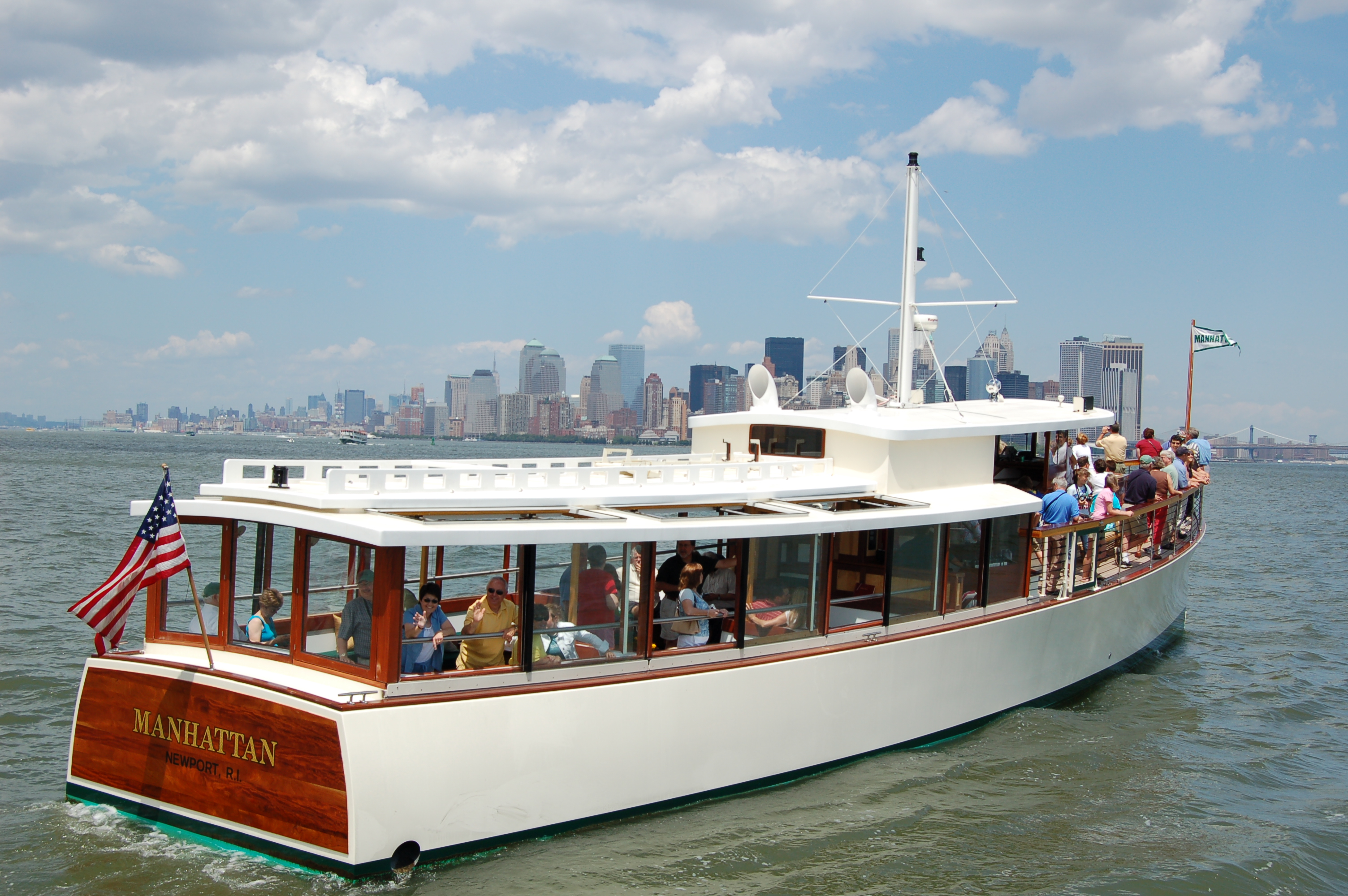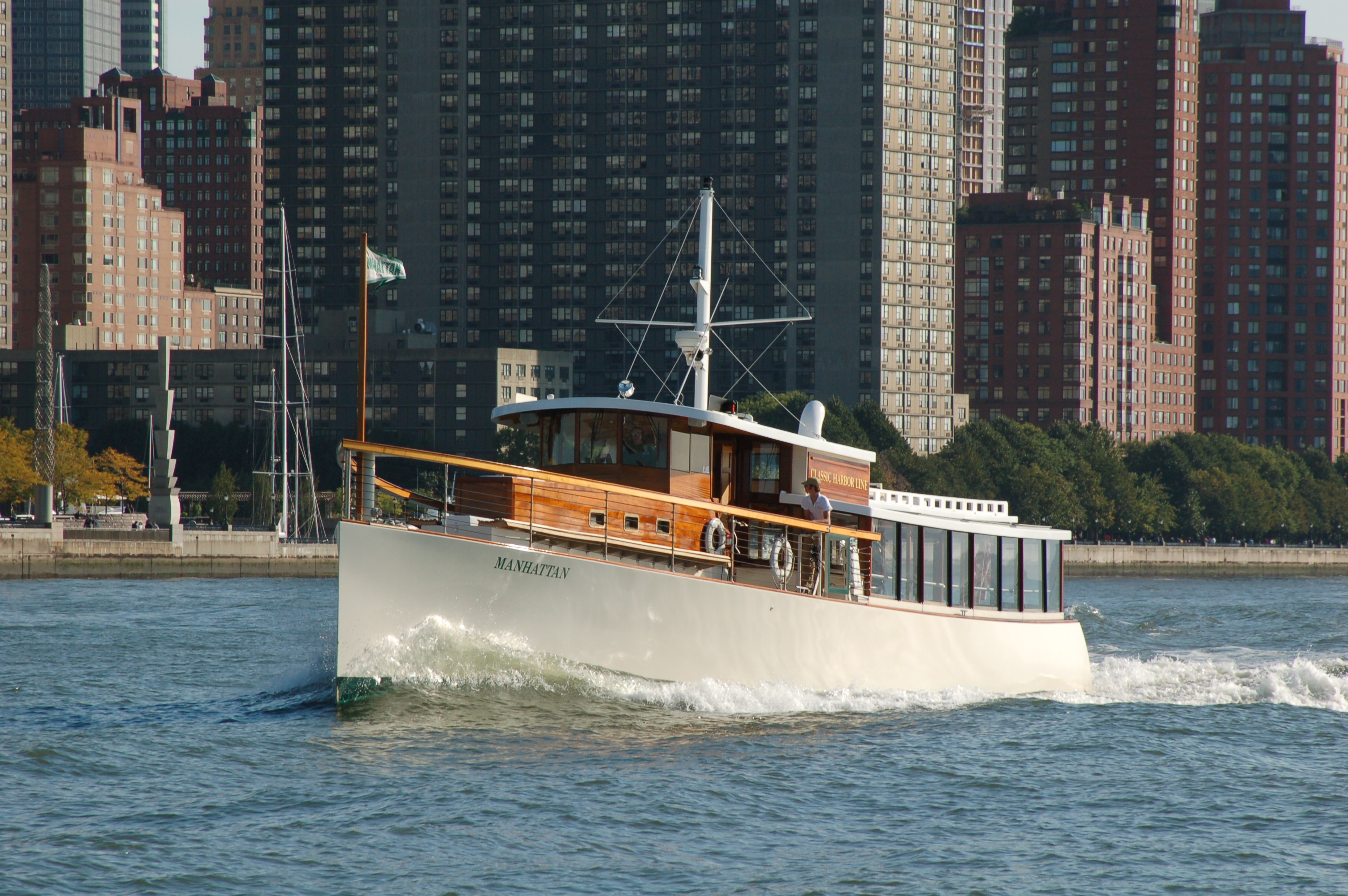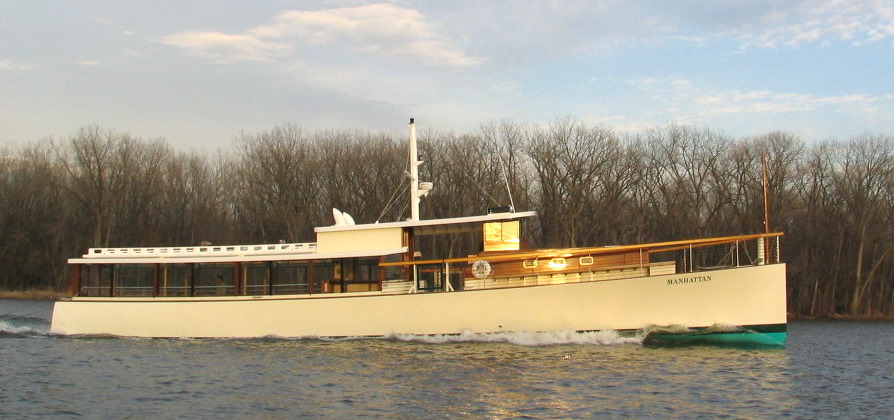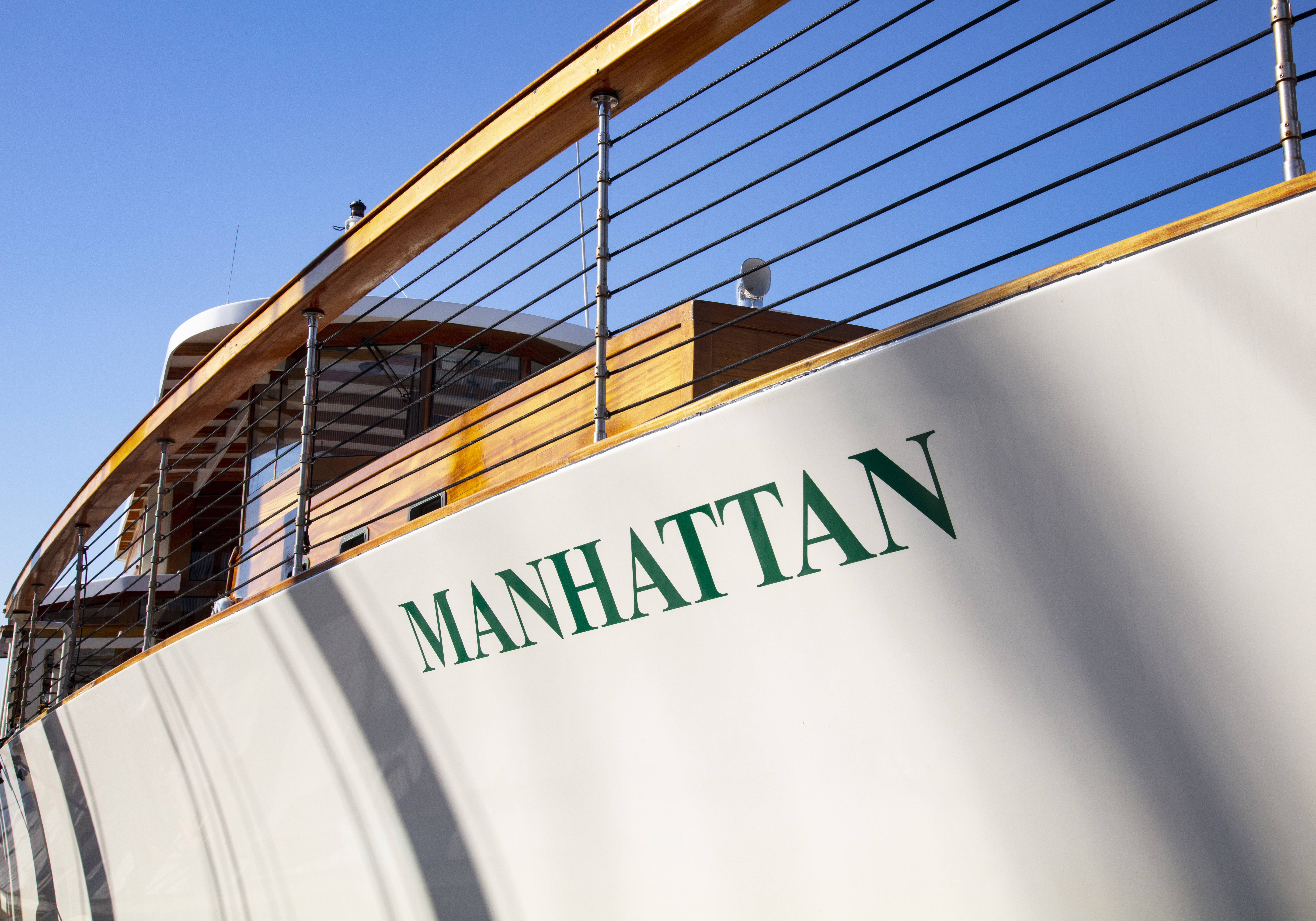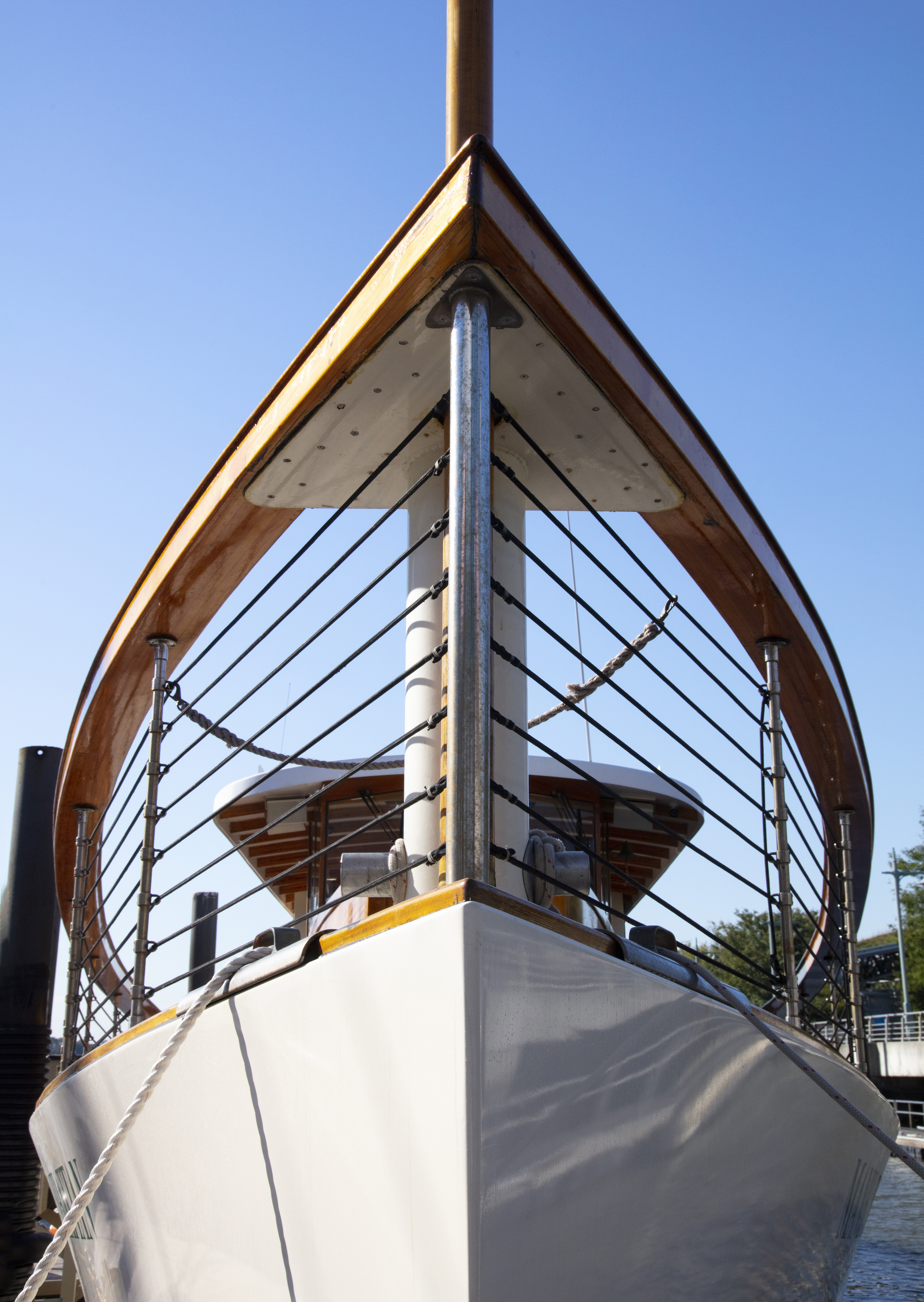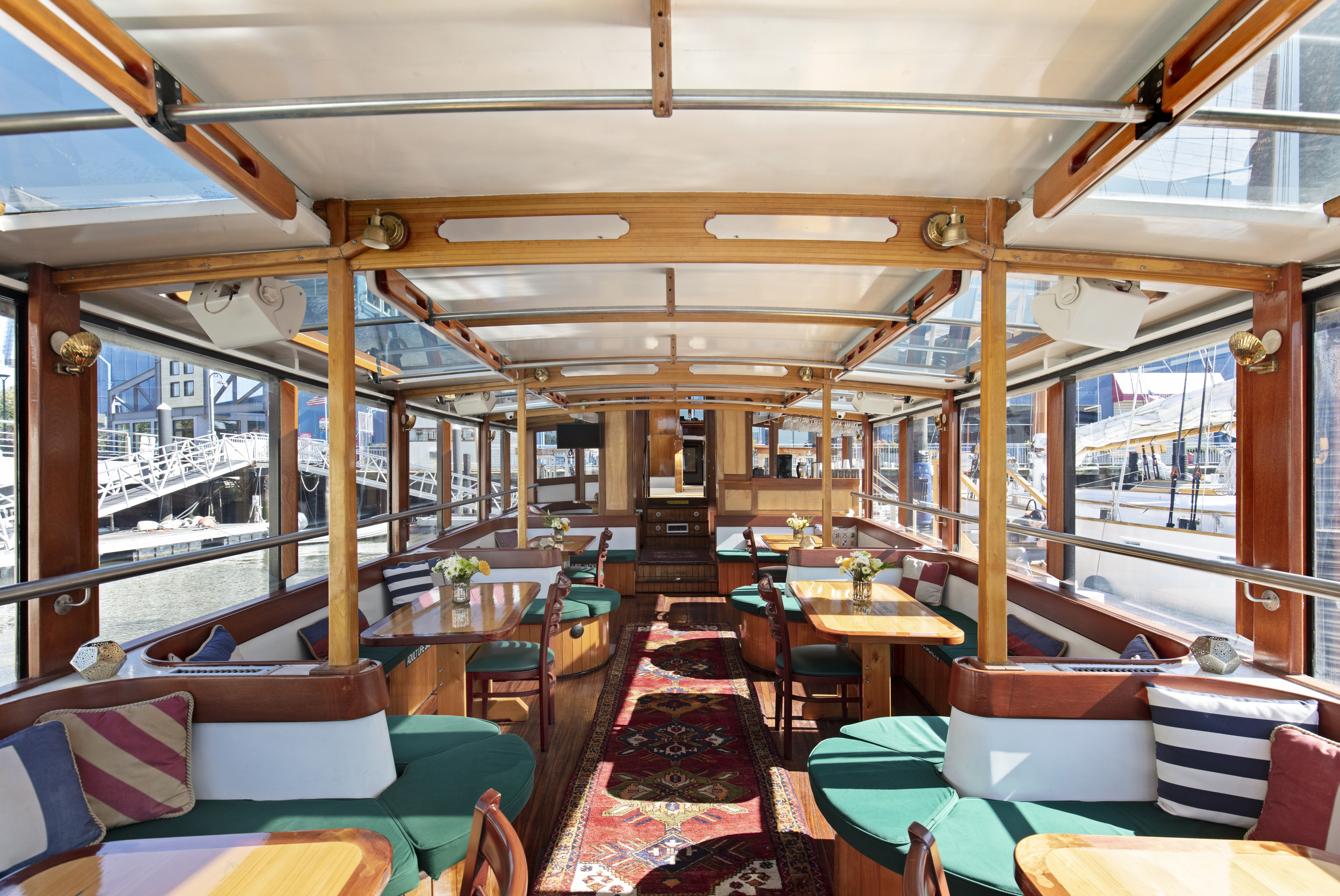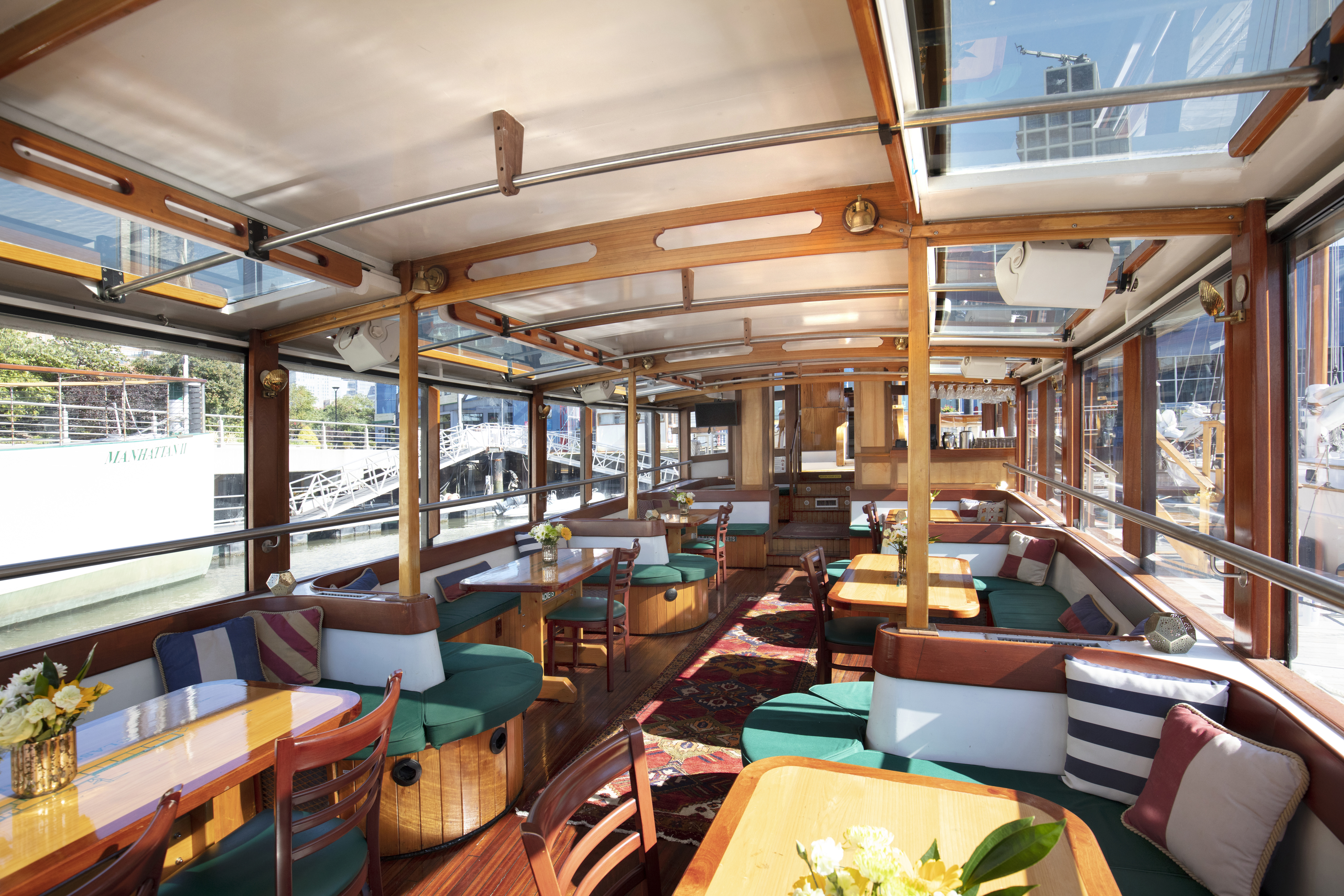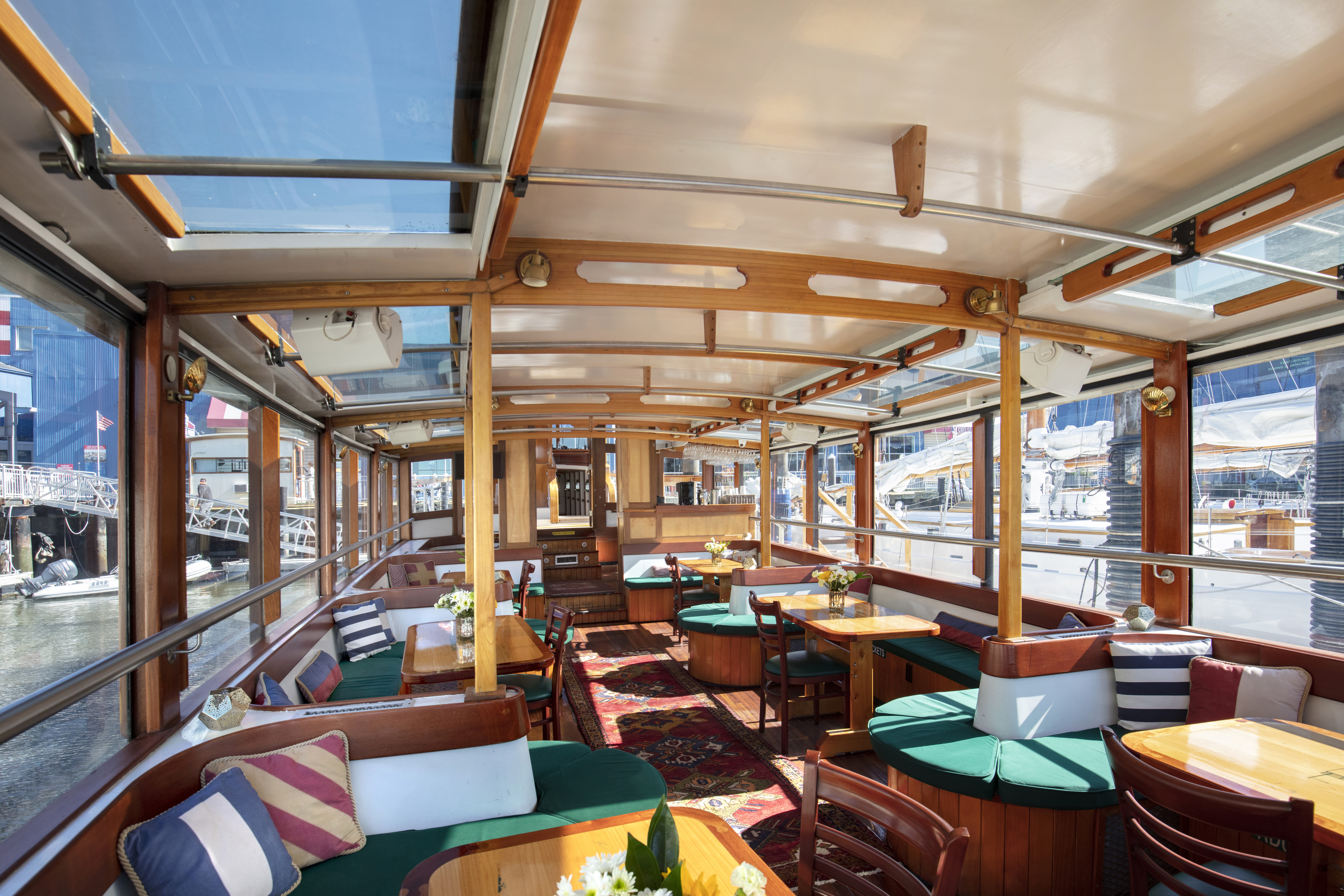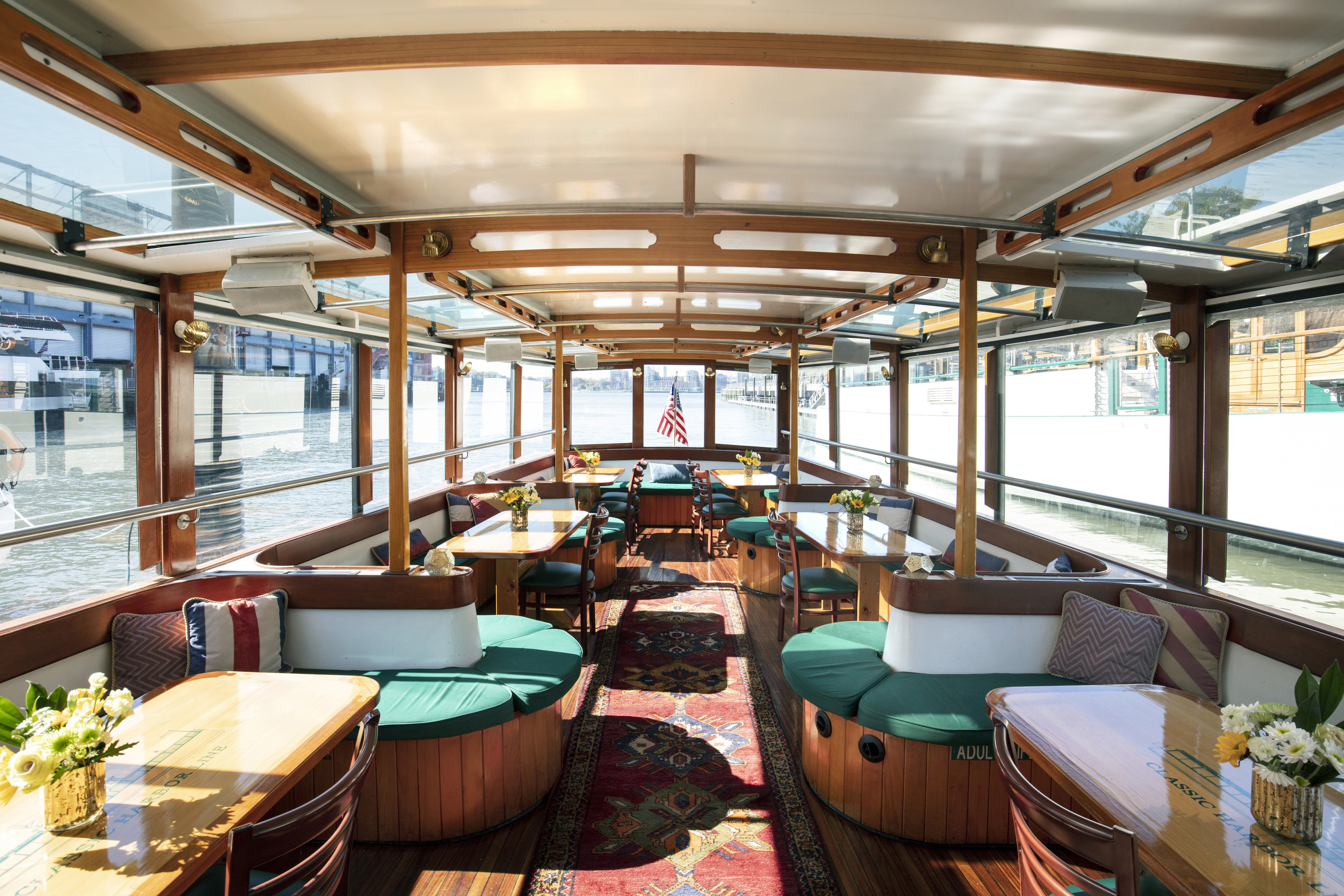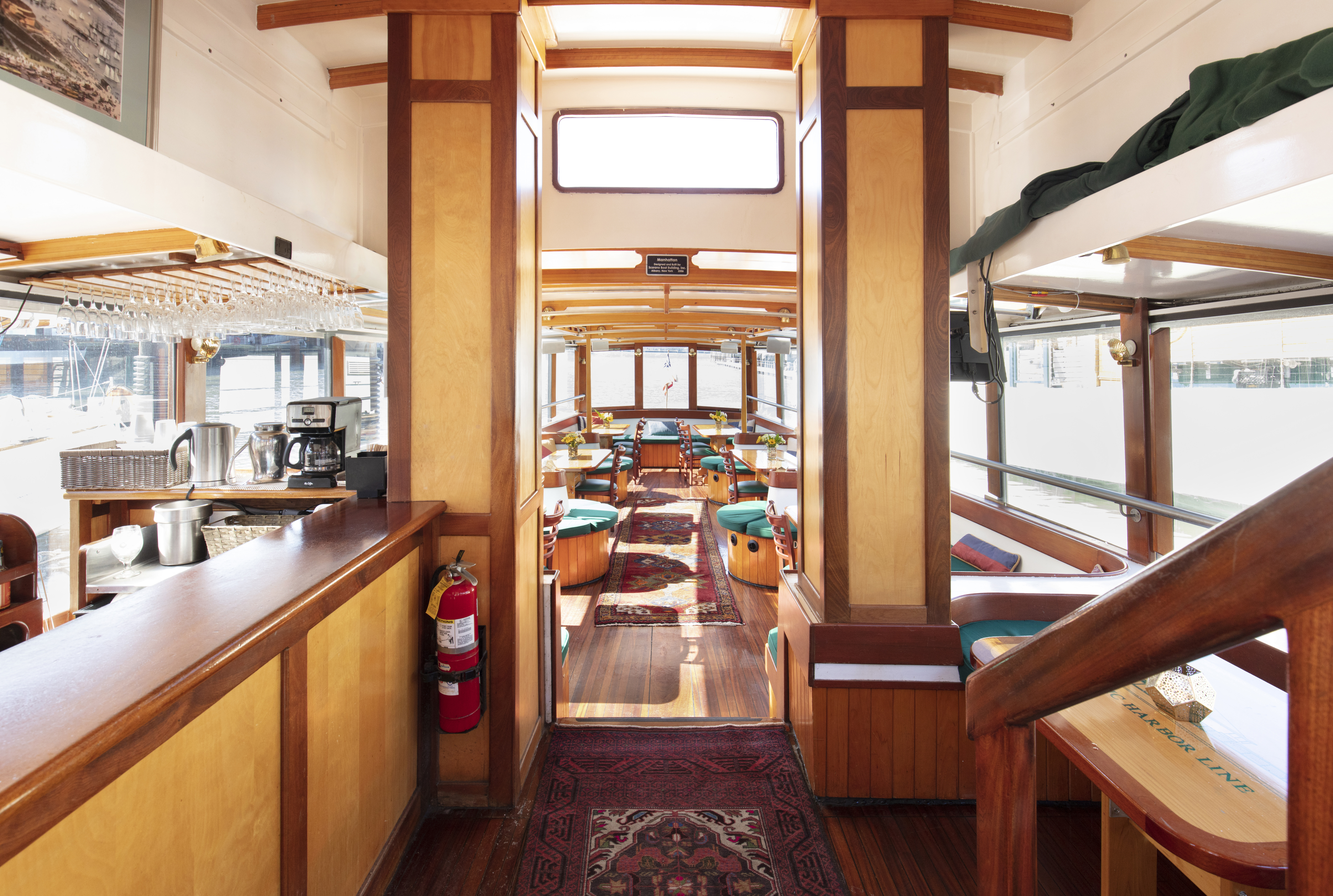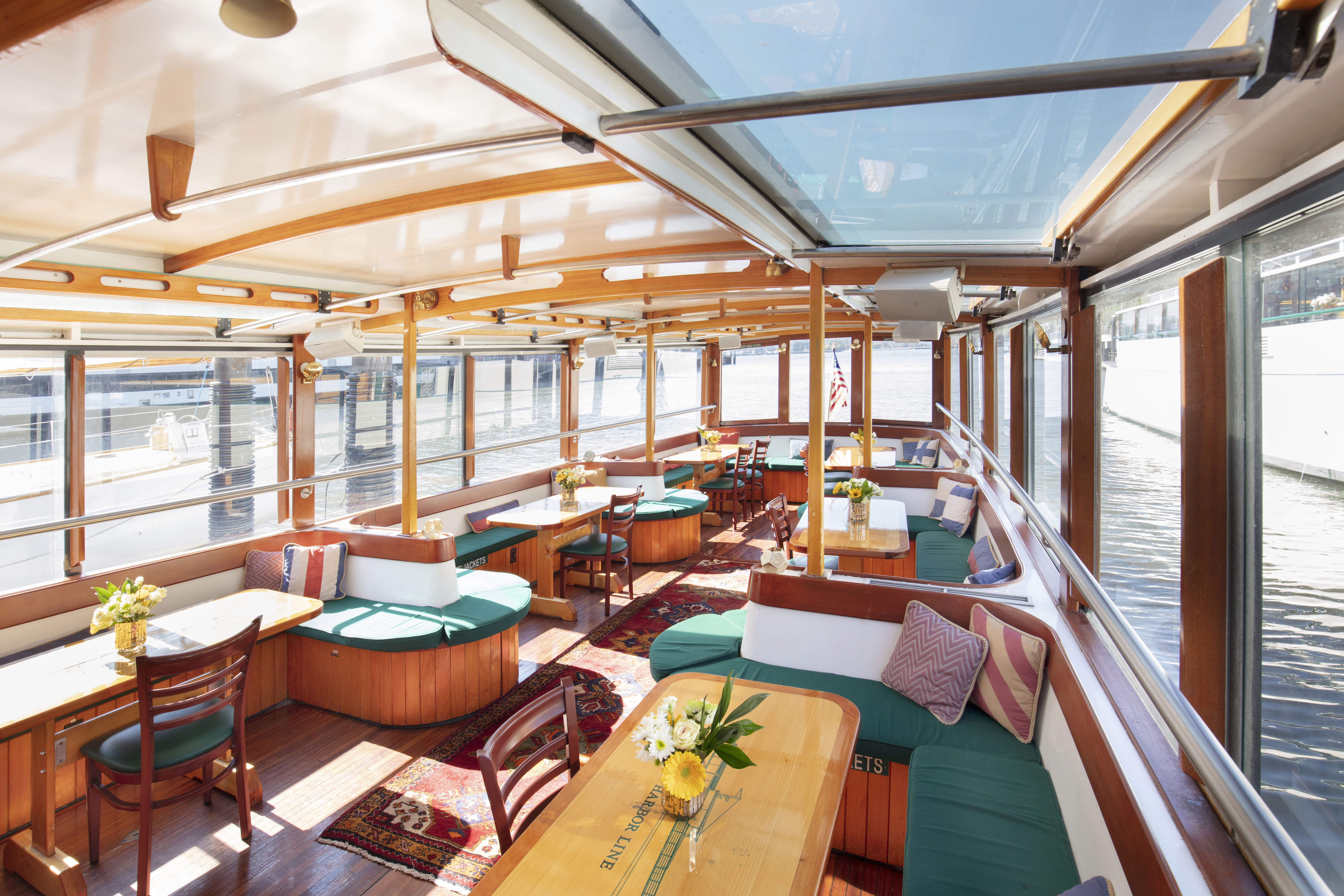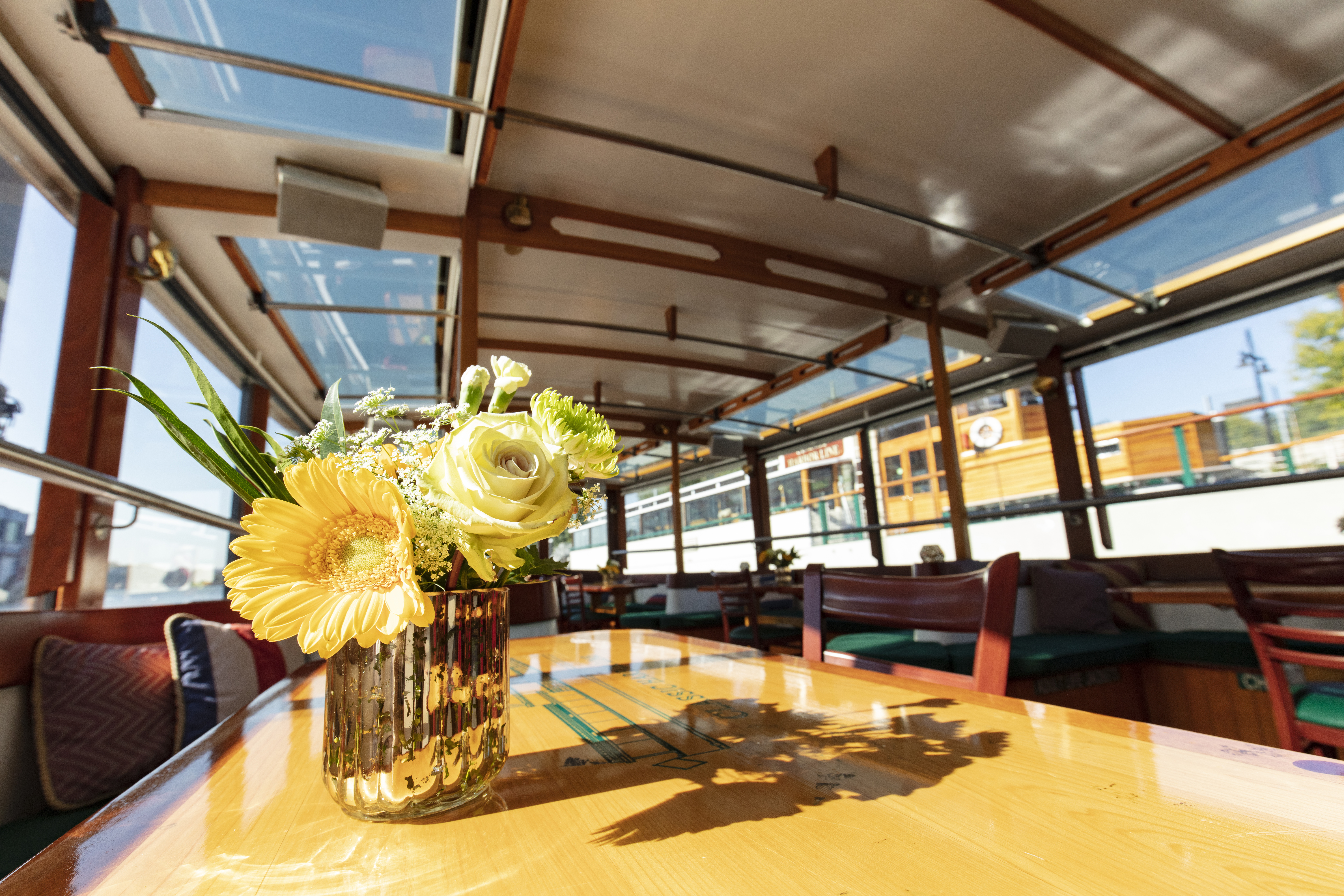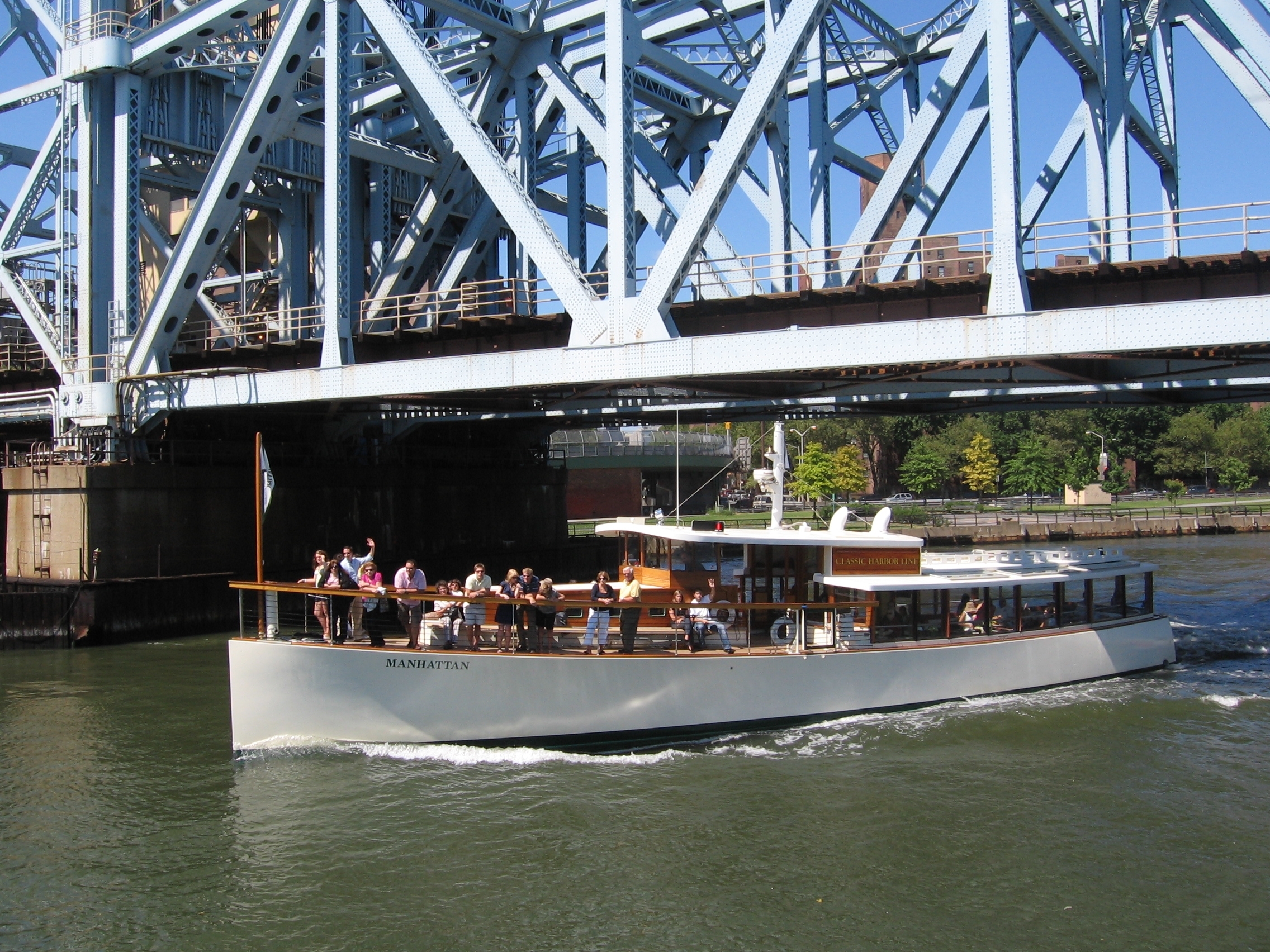 Manhattan
Manhattan is designed in the style of the motor yachts used by New York's wealthy elite to commute to the city from their estates in the early 20th century. They were long, elegant, and known for their speed.
She provides luxury accommodations with her yacht quality wood finish and joinery; minimal noise and vibration; and full air-conditioning. As a commercial passenger vessel, she also provides a generous galley. 
This gorgeous, buff-hulled 80-foot, Twenties-style yacht offers elegance and comfort, wrapped in turn-of-the-century tradition. She is equipped with teak decks and mahogany trim. Her spectacular cabin features an all-glass observatory, cushioned seating, conversation-friendly tables, and a well appointed bar; all of which provide you and your guests with stunning panoramic views within climate-controlled comfort.
The Yacht Manhattan is equipped with a sound system throughout offering the most luxurious narrated tours offered on the water: the AIANY Architecture Tours, Bridge & Infrastructure Tours and the classic Statue & Skyline Tours, to name a few.
Down below is a full service galley, enabling the Manhattan as a most popular venue for private charters. She hosts corporate cocktail parties, rehearsal dinners, weddings and many a birthday bash. She is Coast Guard Certified for up to 85 passengers.  However is ideal for up to 65 guests in mild weather and up to 50 in the harsher seasons.
The Manhattan is available year-round with Classic Harbor Line
LOA:  80 feet (24 meters)
Type:  1920s New York commuter
Construction: Aluminum hull with wood superstructure
Year launched: 2006
Certification:  USCG certified for 99 passengers
Current location:  Manhattan is operated by Classic Harbor Lines  out of Chelsea Piers on the west side of Manhattan where she provides day and sunset cruises from April through November.