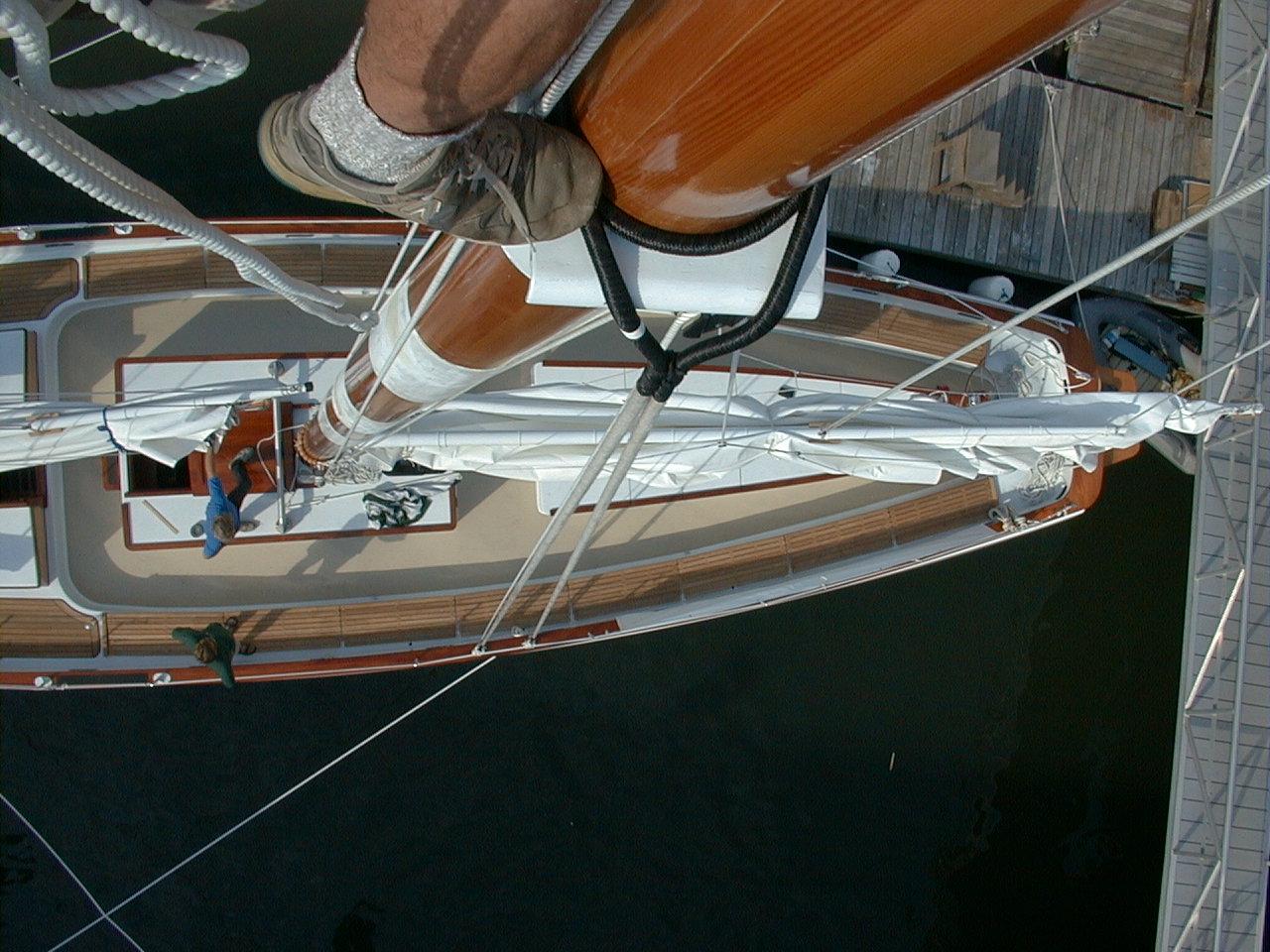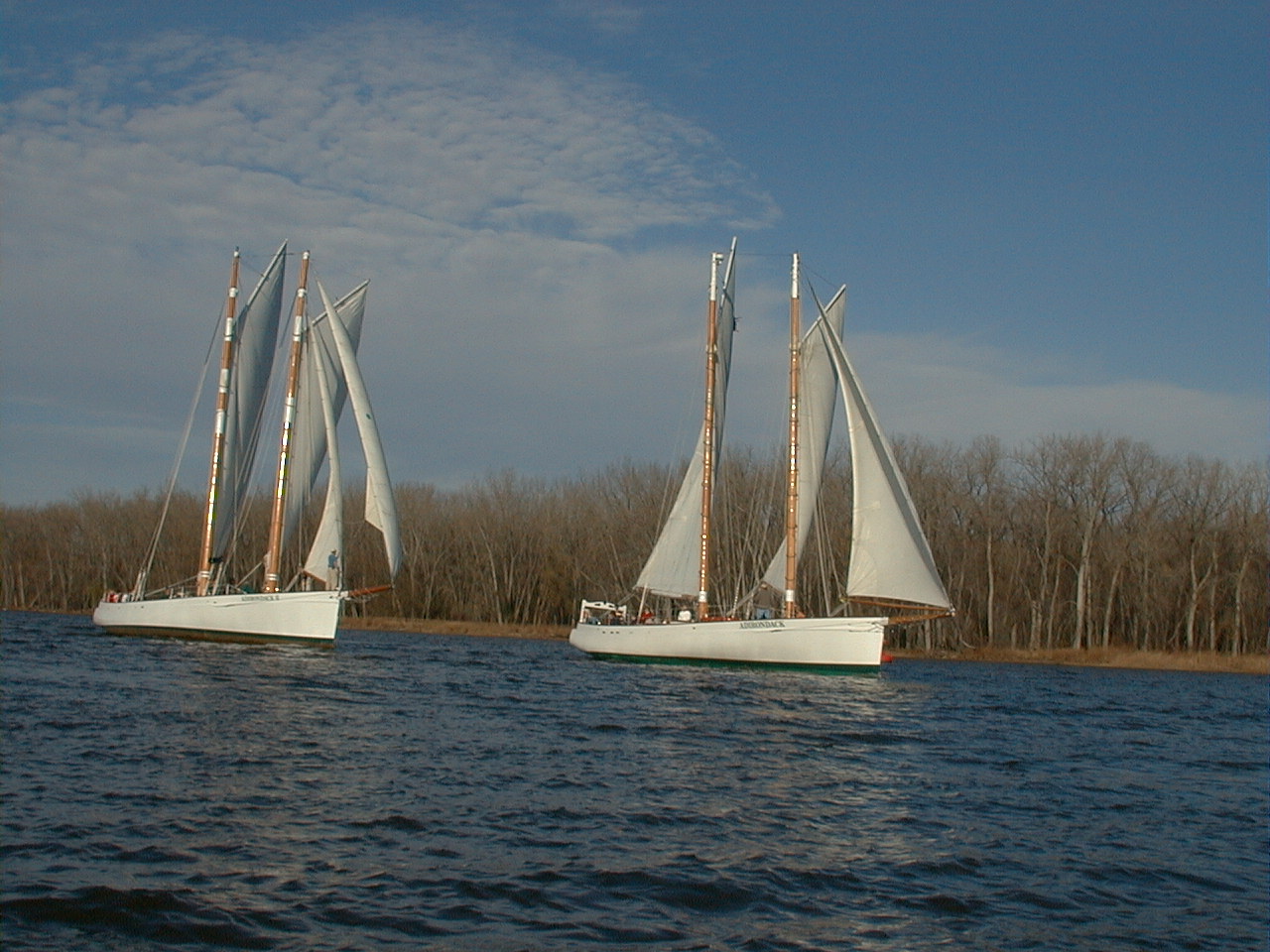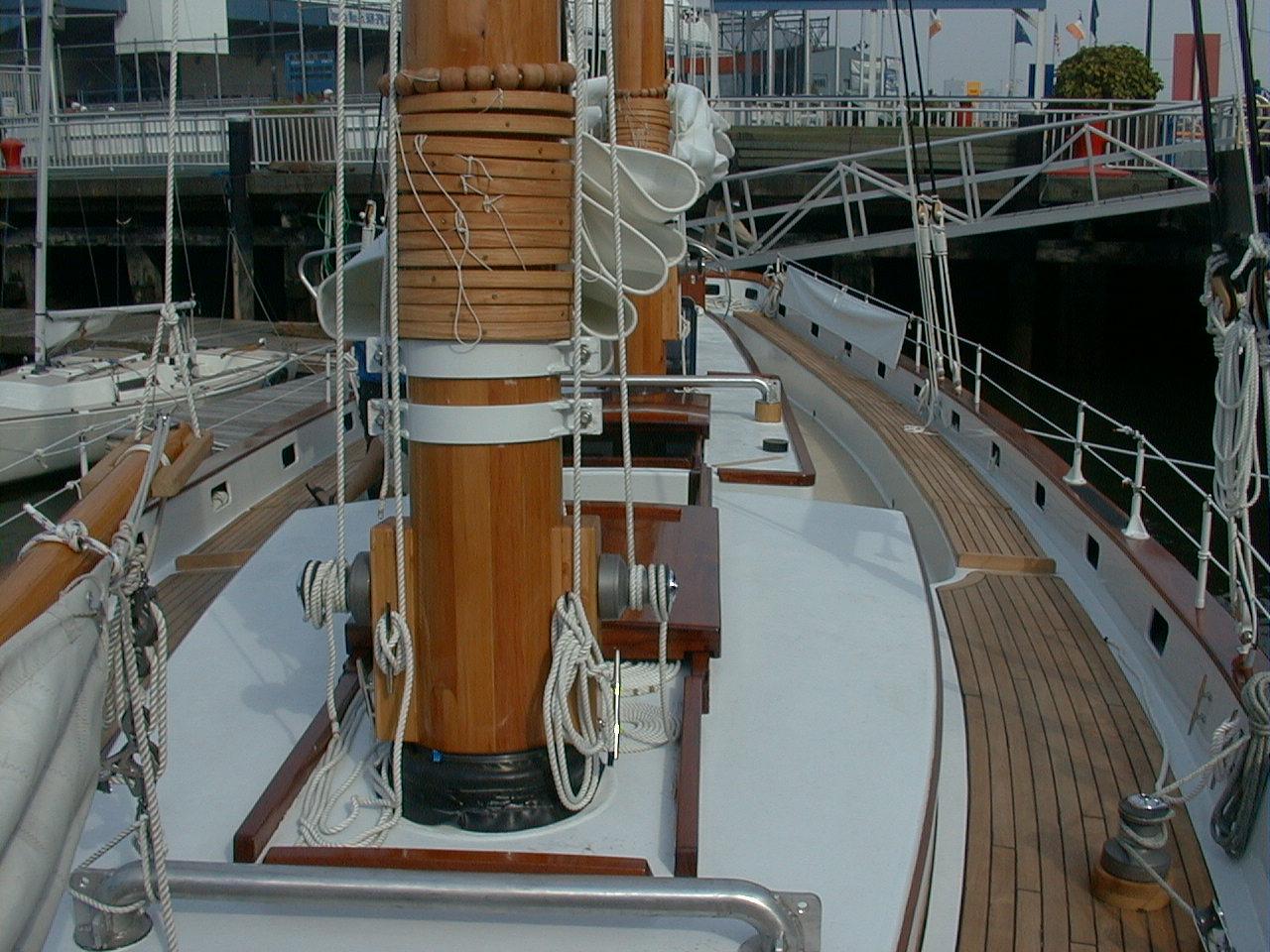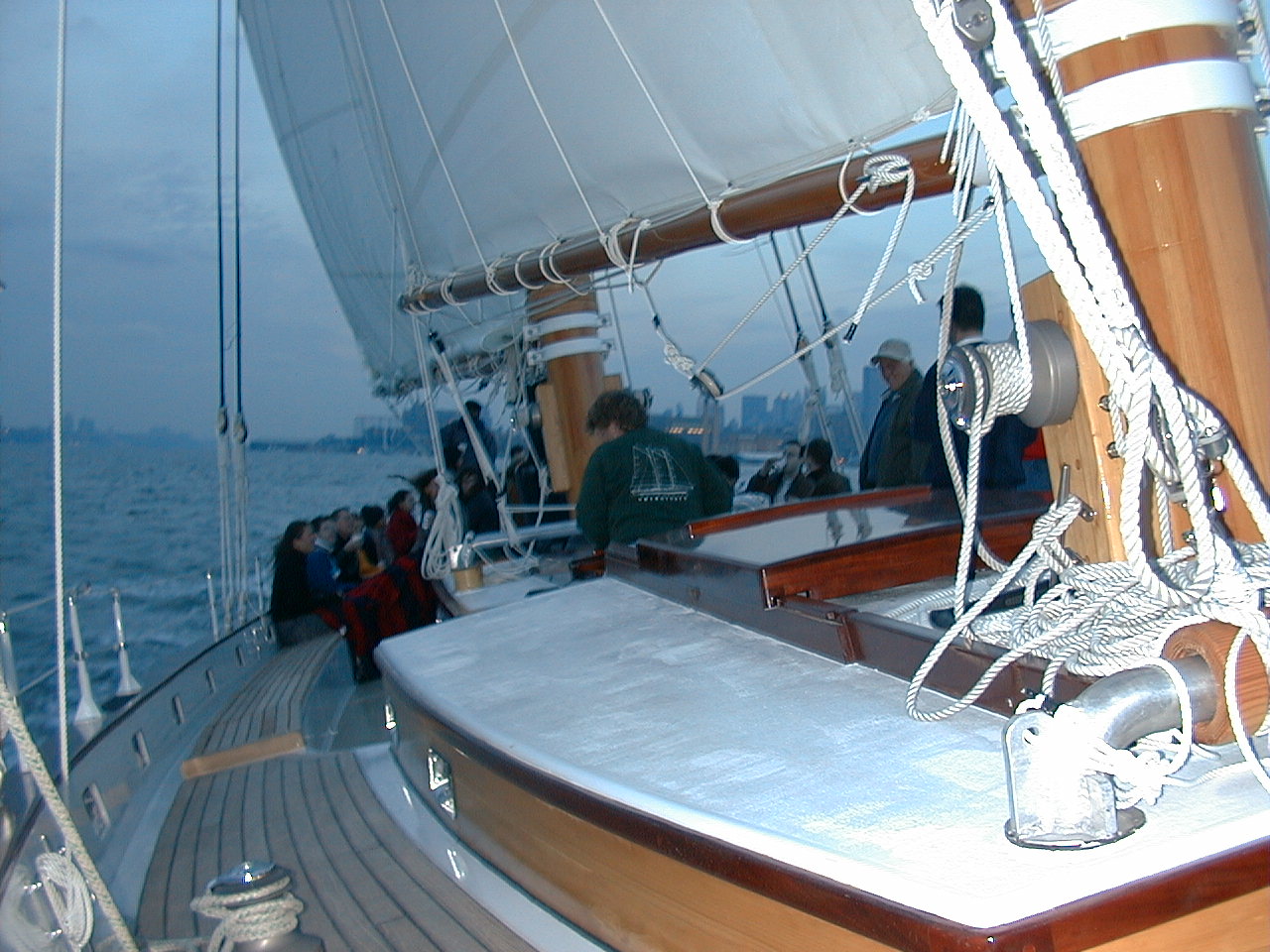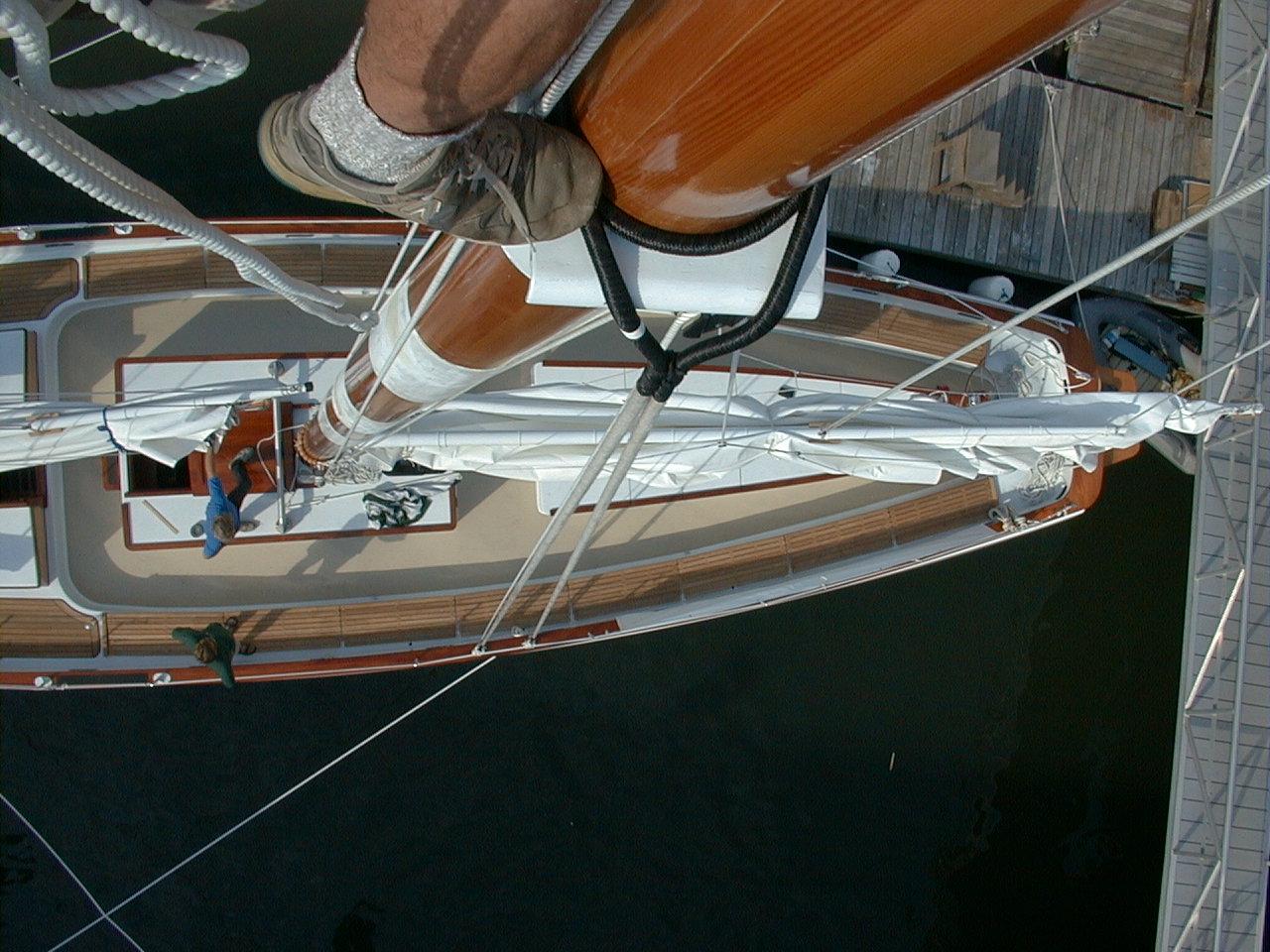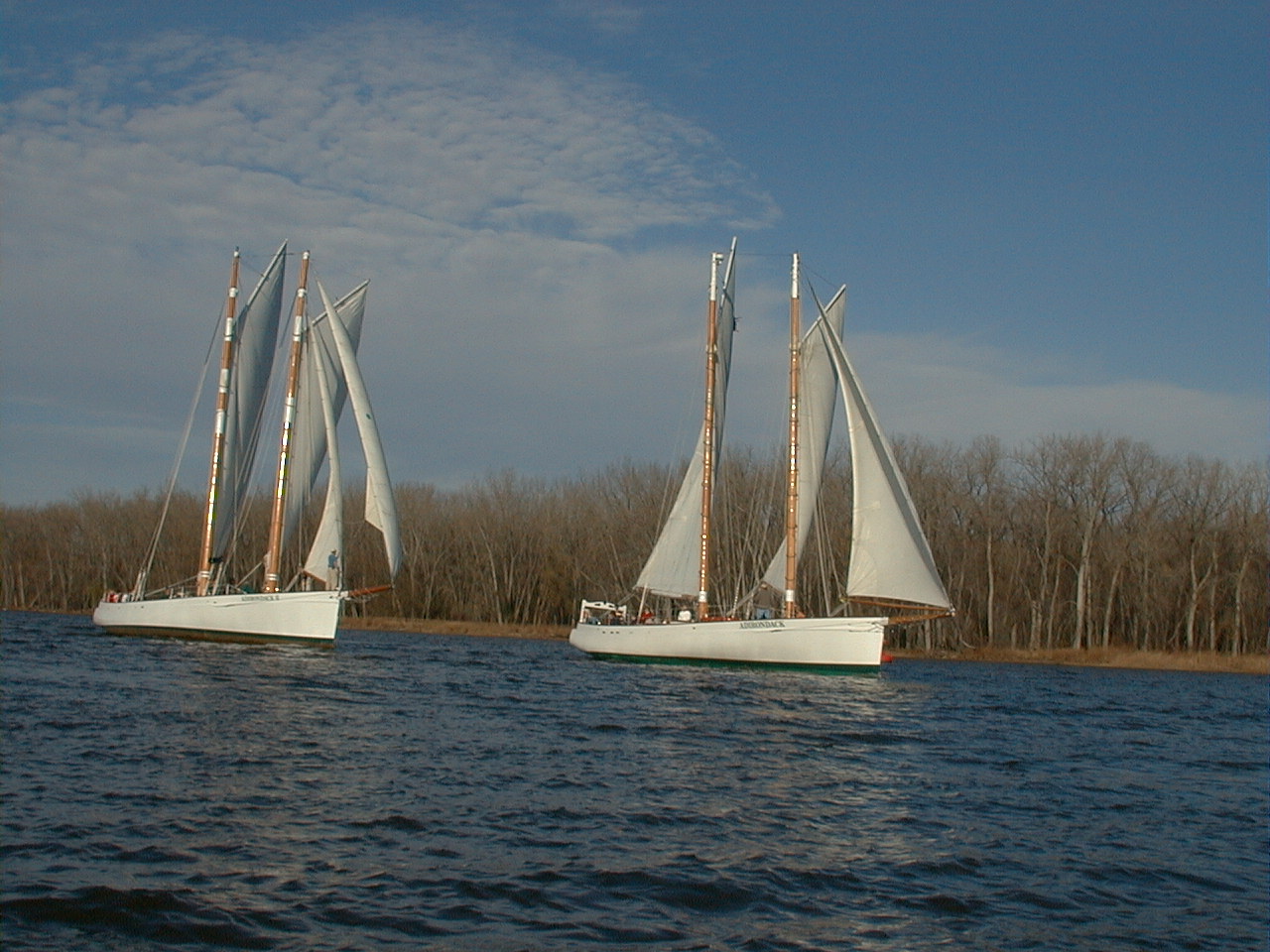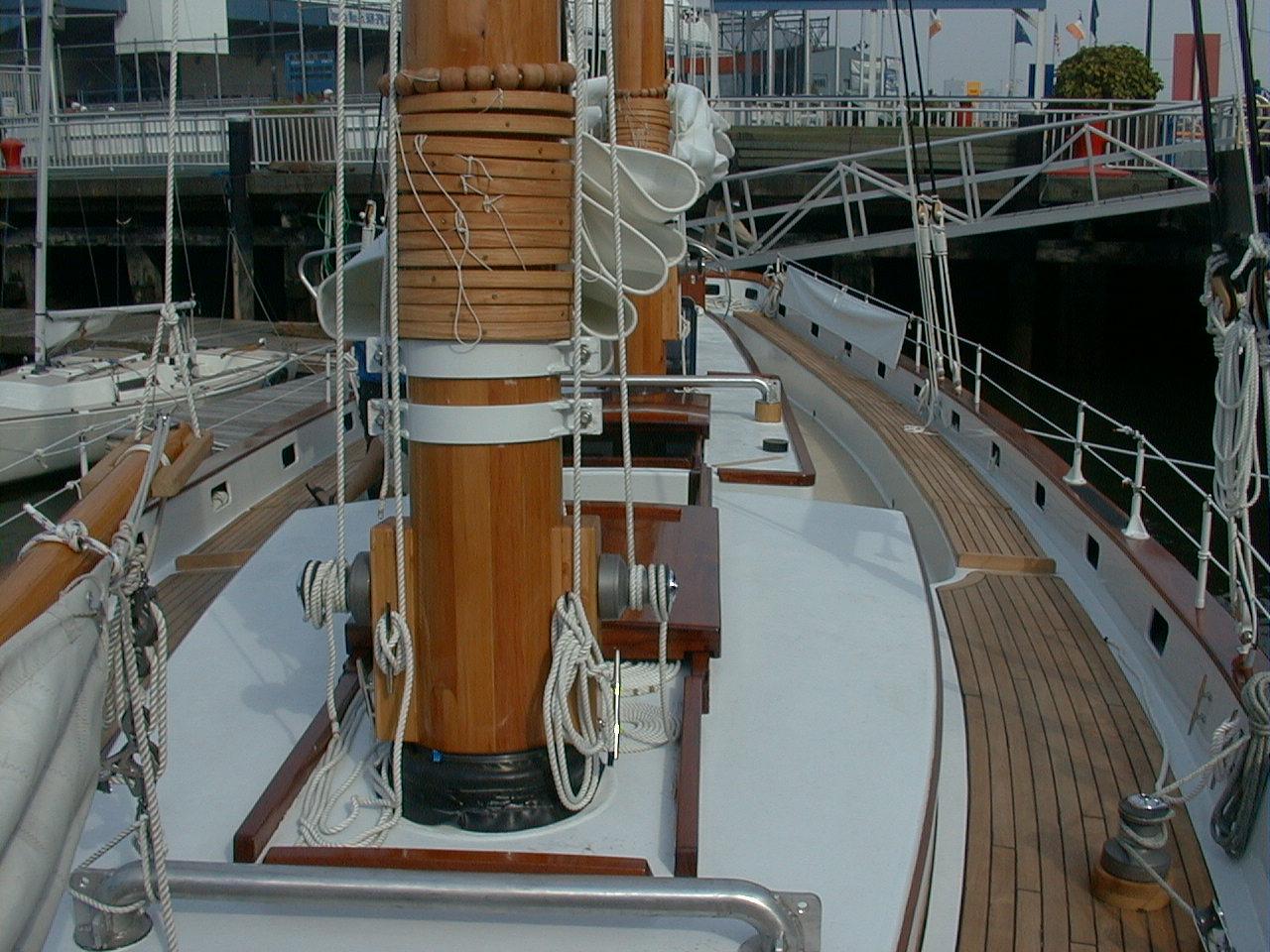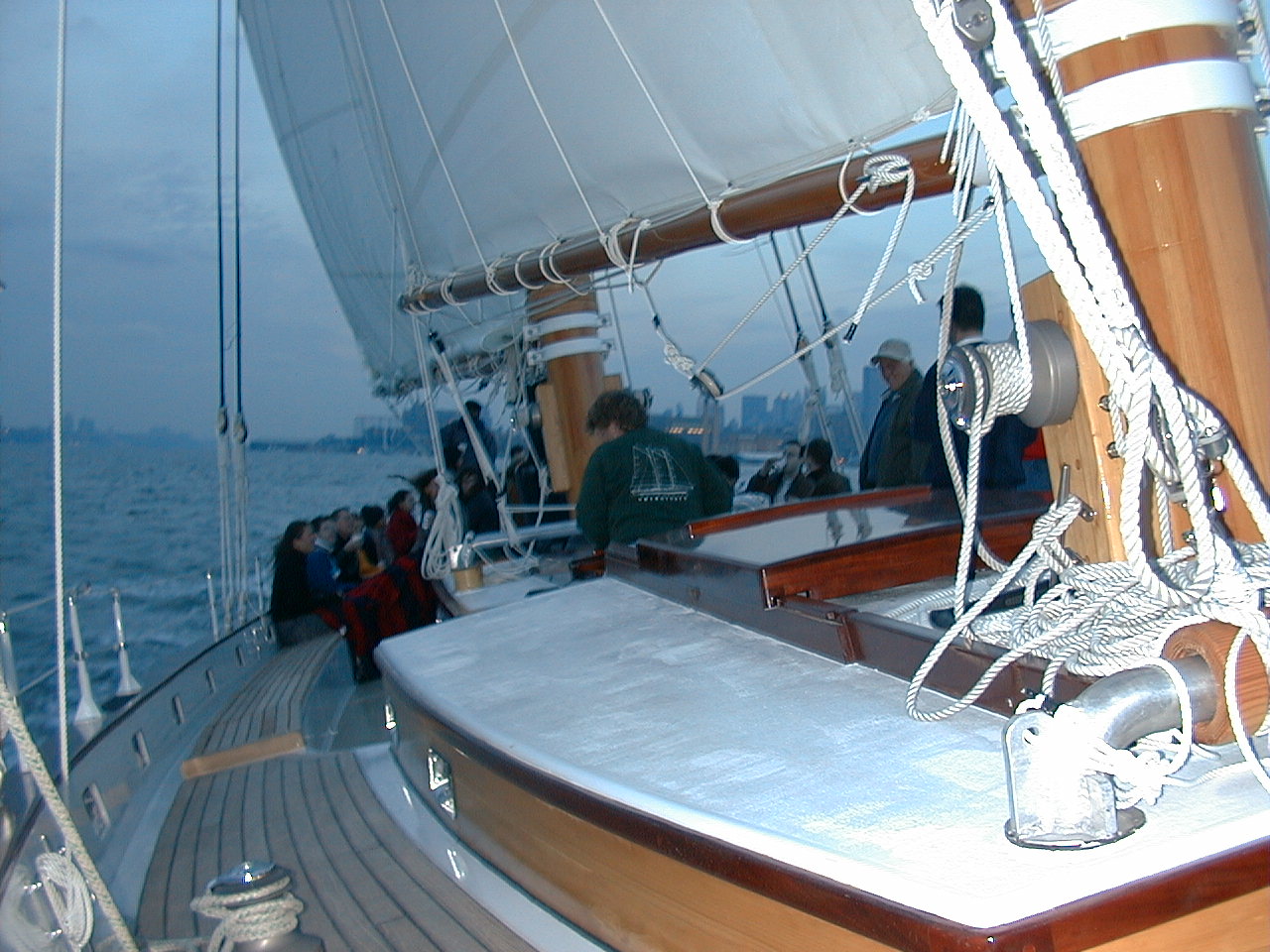 Adirondack II
Adirondack II and her sister ship and predecessor Adirondack were designed and built for charter work.  Designer John Scarano gave Adirondack II an aesthetically pleasing traditional look both above and below deck.  Below the waterline she is a little less traditional, with a cut away keel and separate rudder aft, which makes her fast and maneuverable.  Adirondack II also has a more focused daysail layout than Adirondack I and has recessed seating for more passengers.

LOA:  80 feet (24 meters)
Type:  19th century two masted American pilot schooner
Construction: Port Orford Cedar framing and Doug Fir planking
Year launched: 1999
Certification:  USCG certified for 49 passengers
Current location:  Adirondack II is operated by Sailing Excursions, Inc., out of Newport, RI.