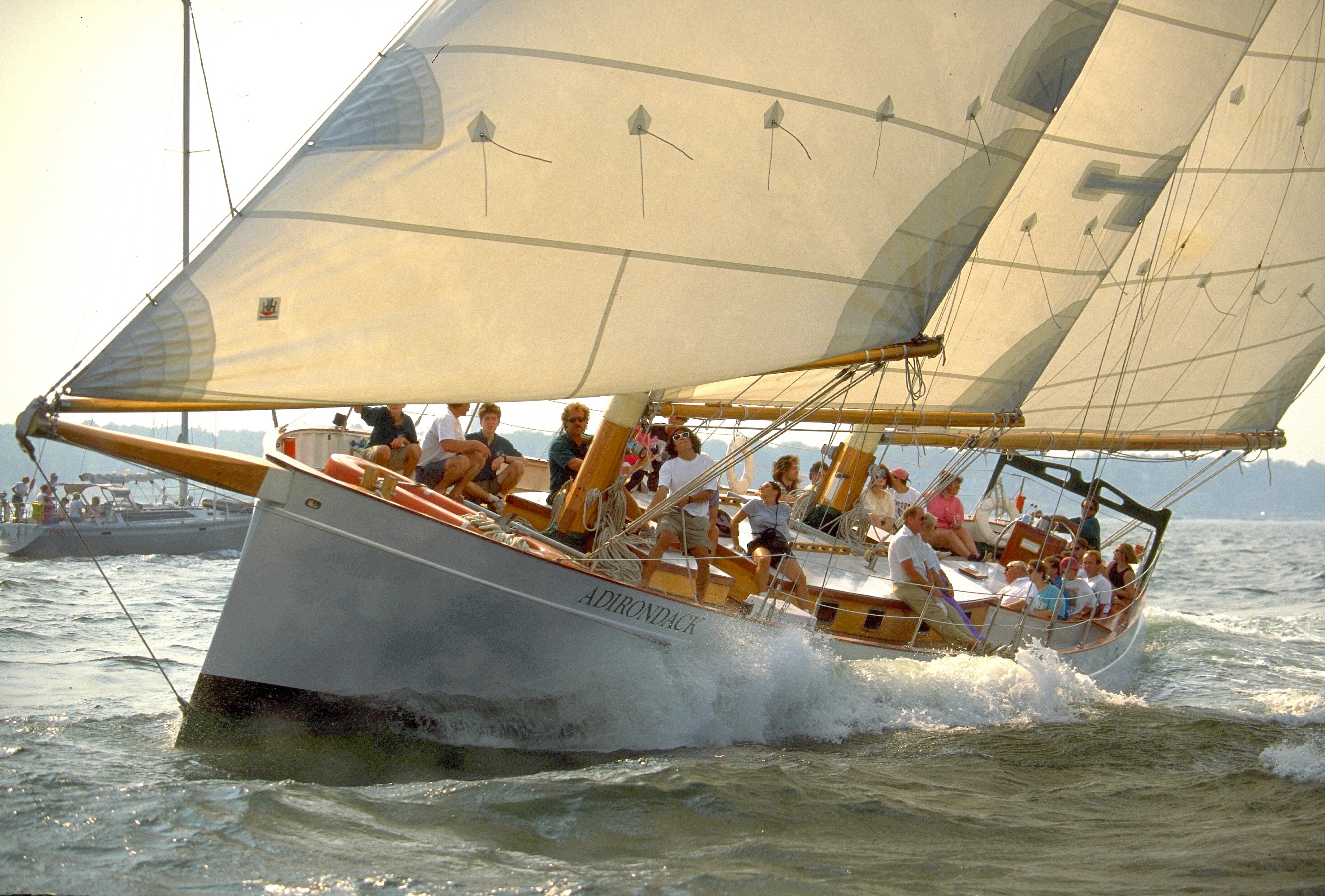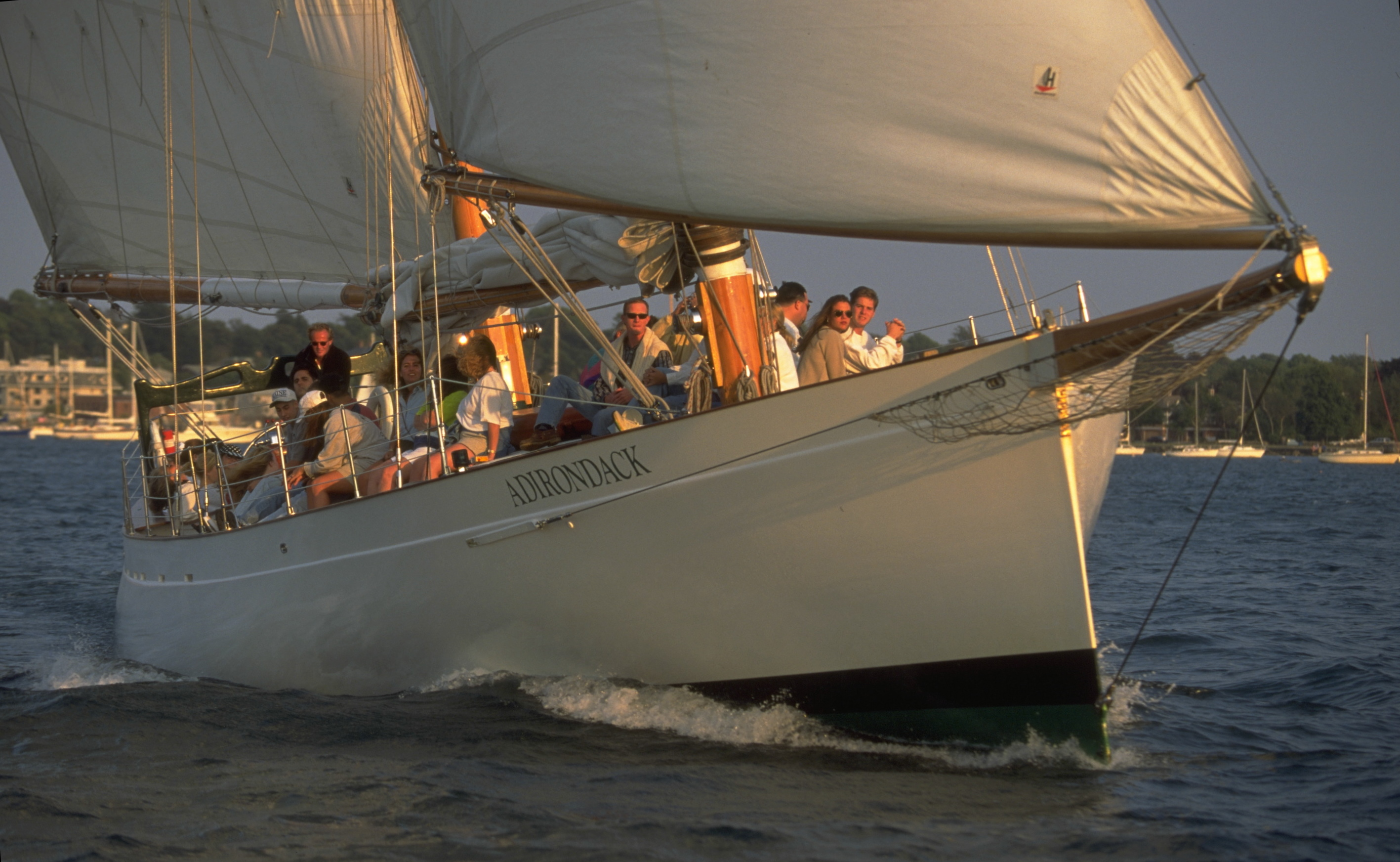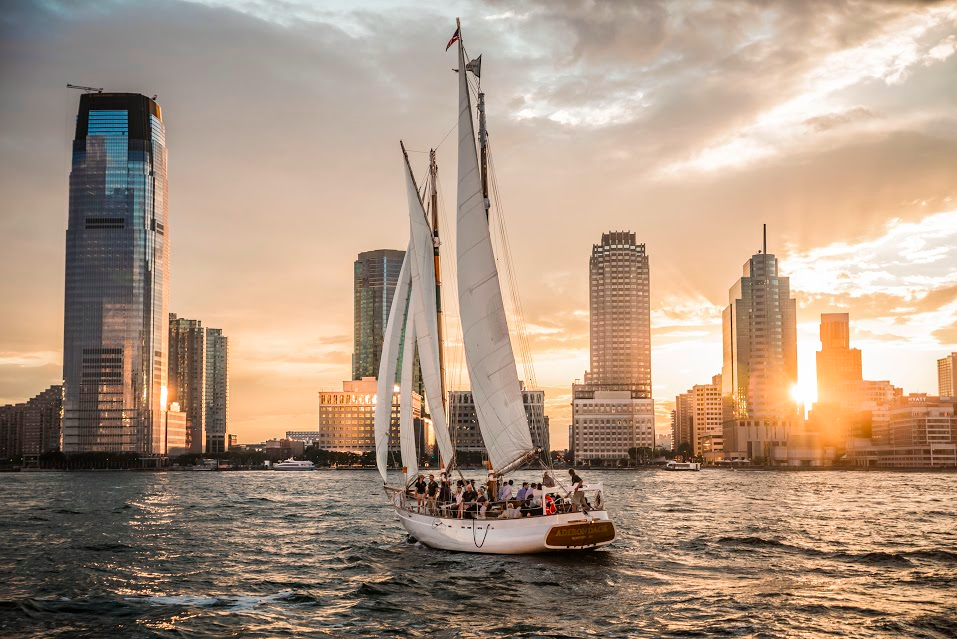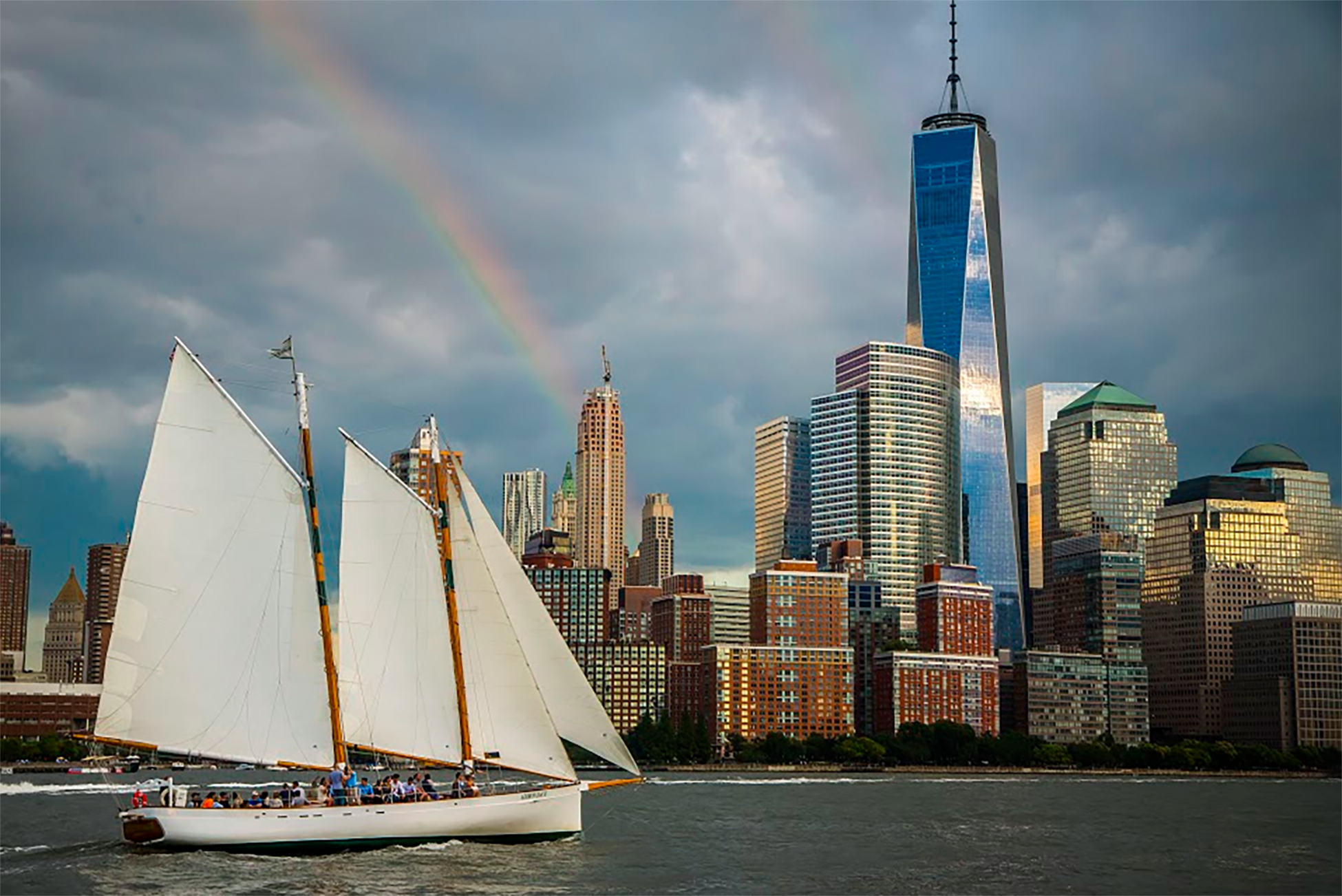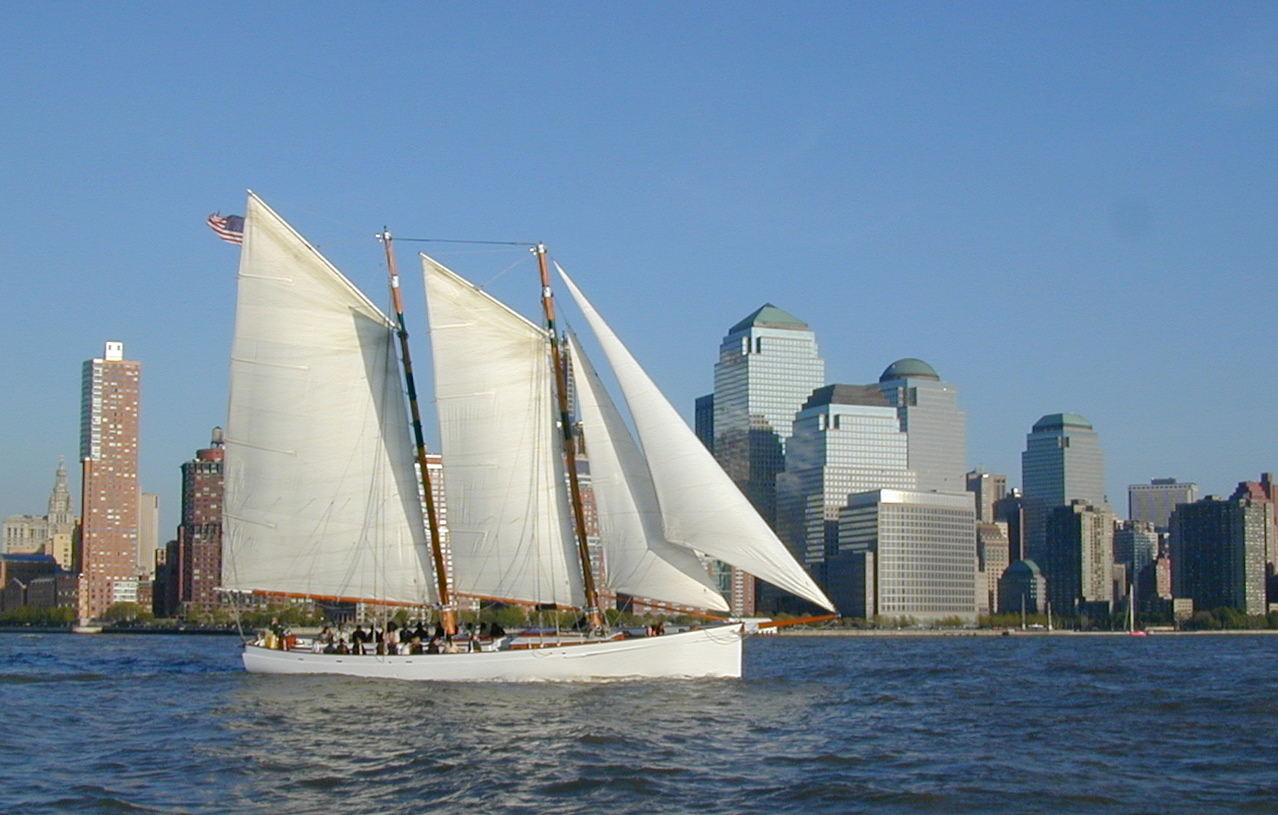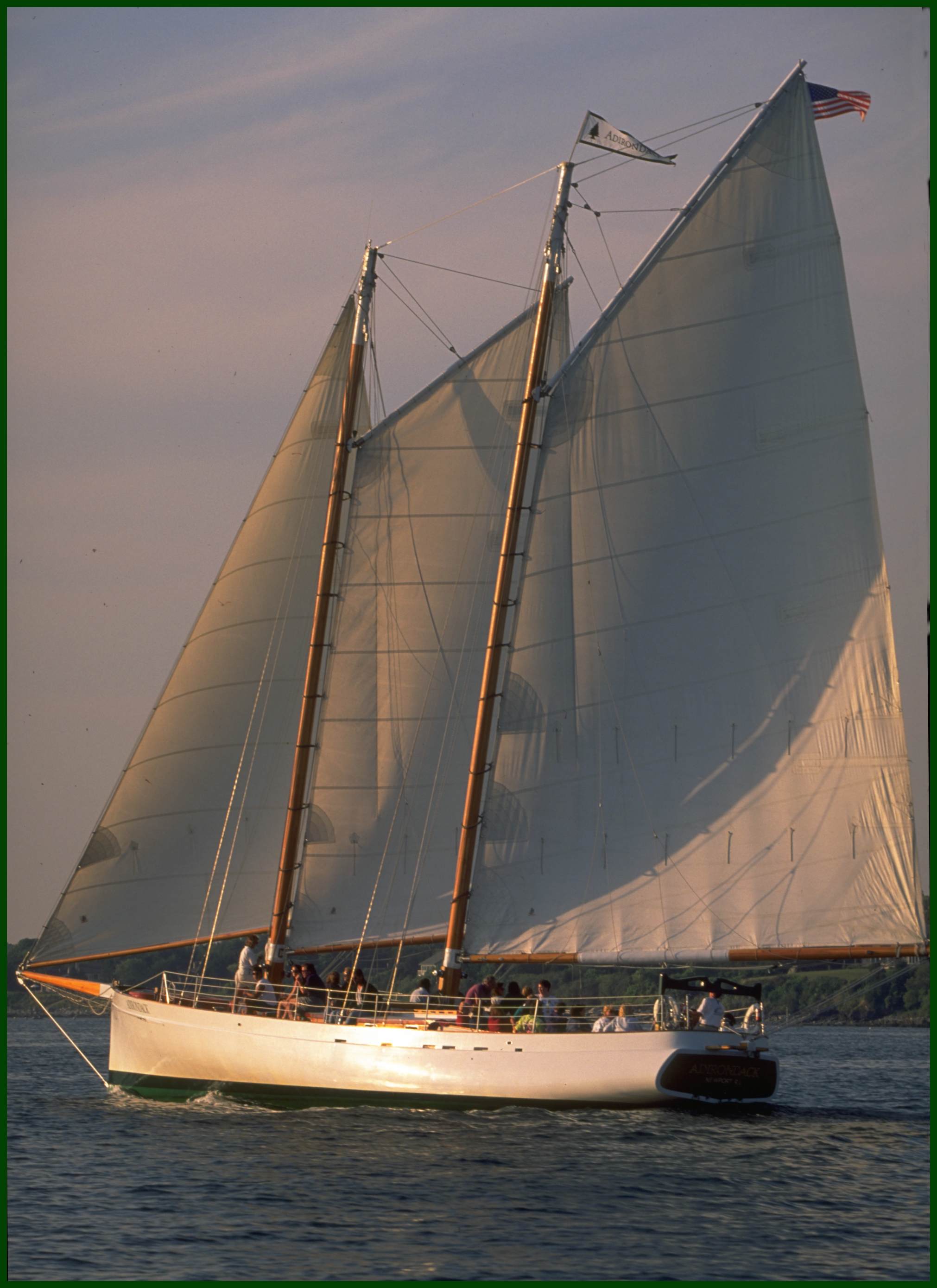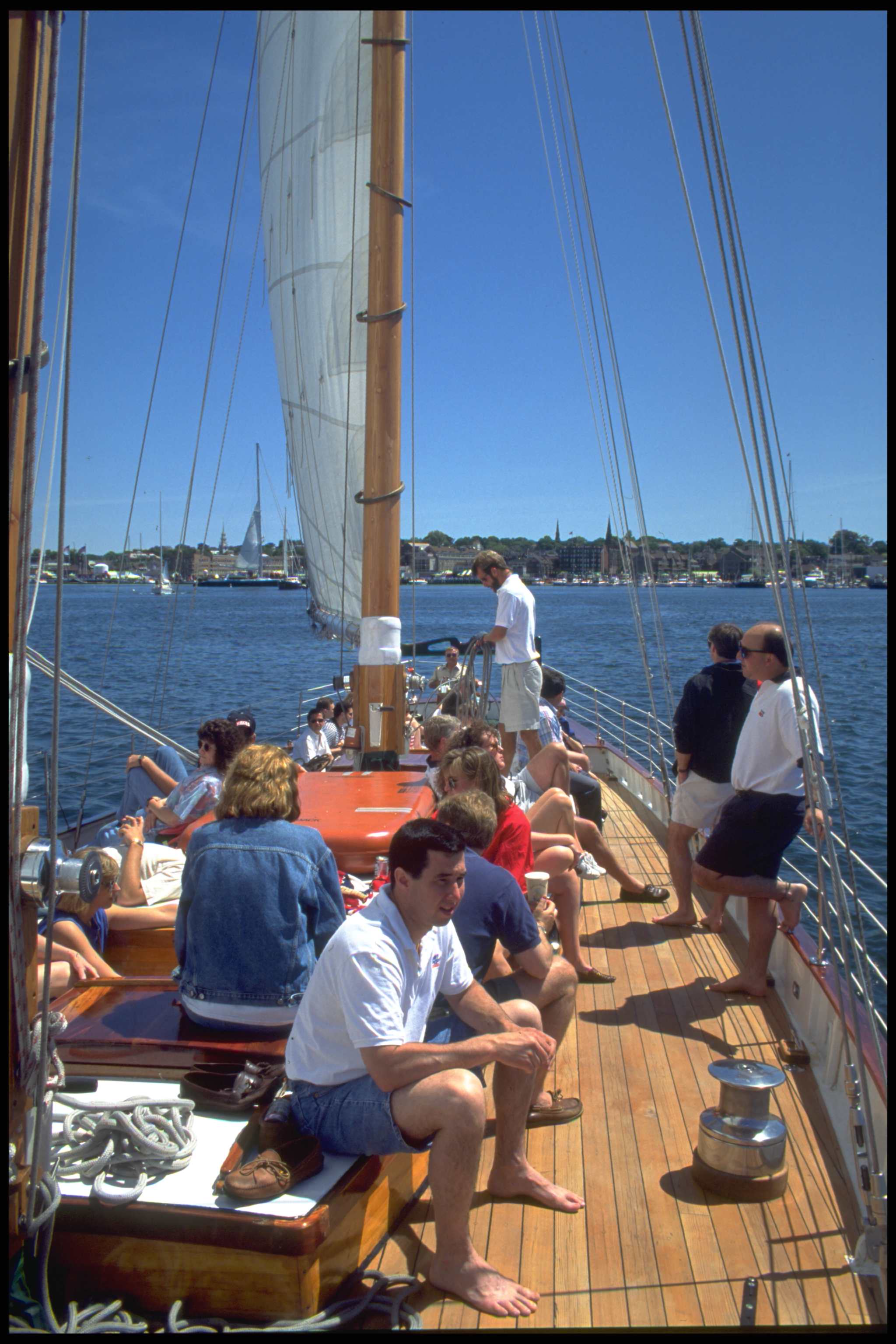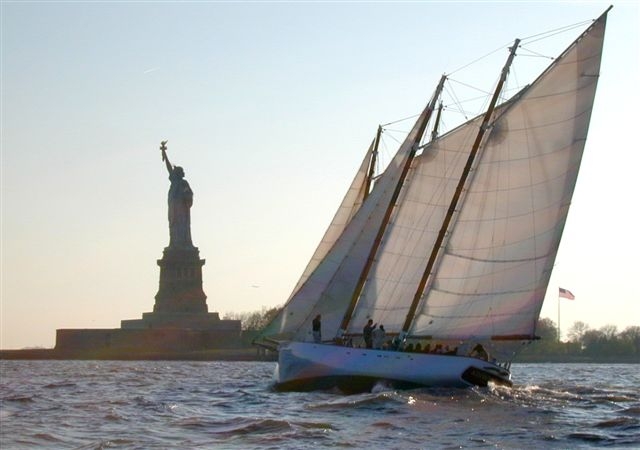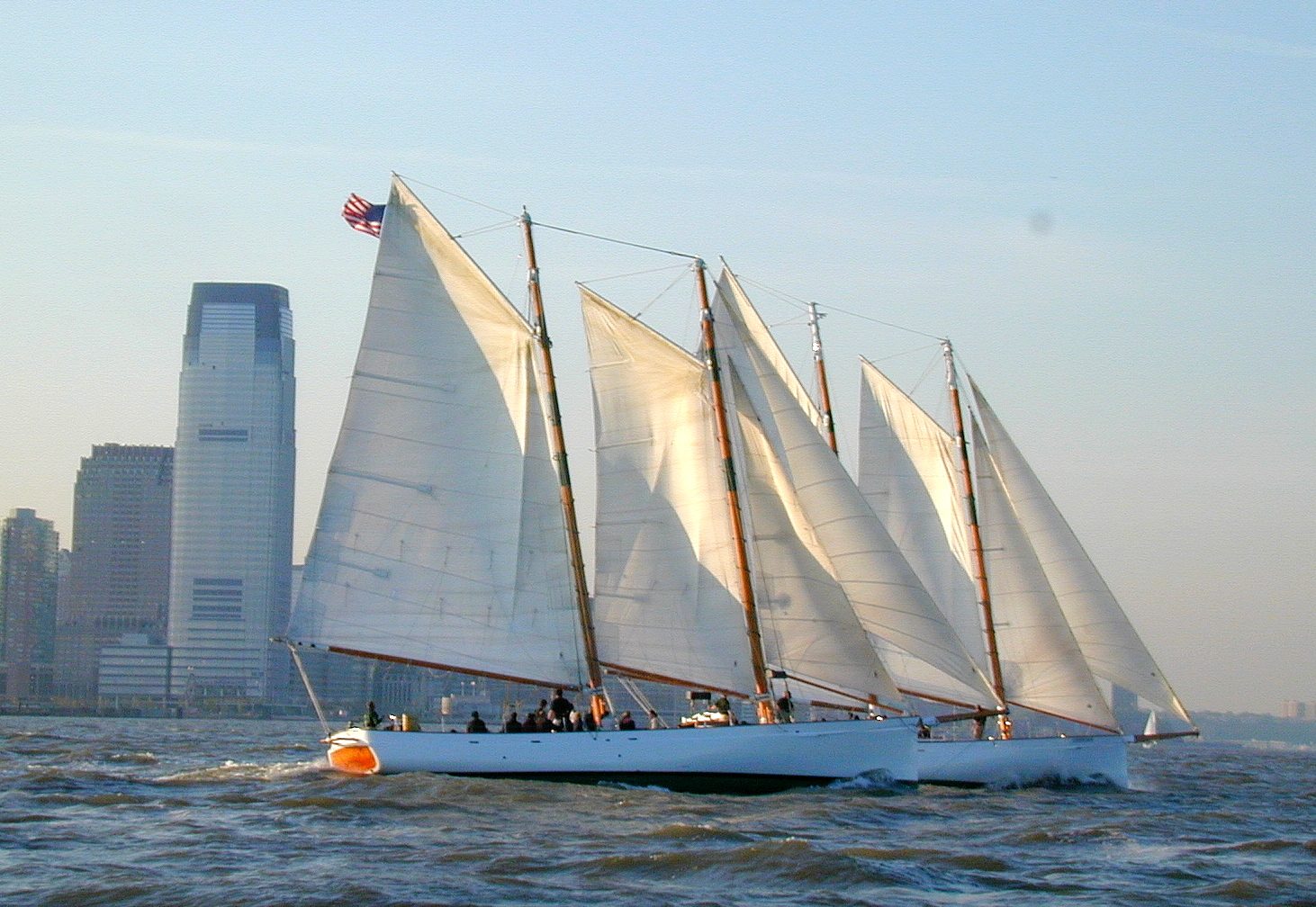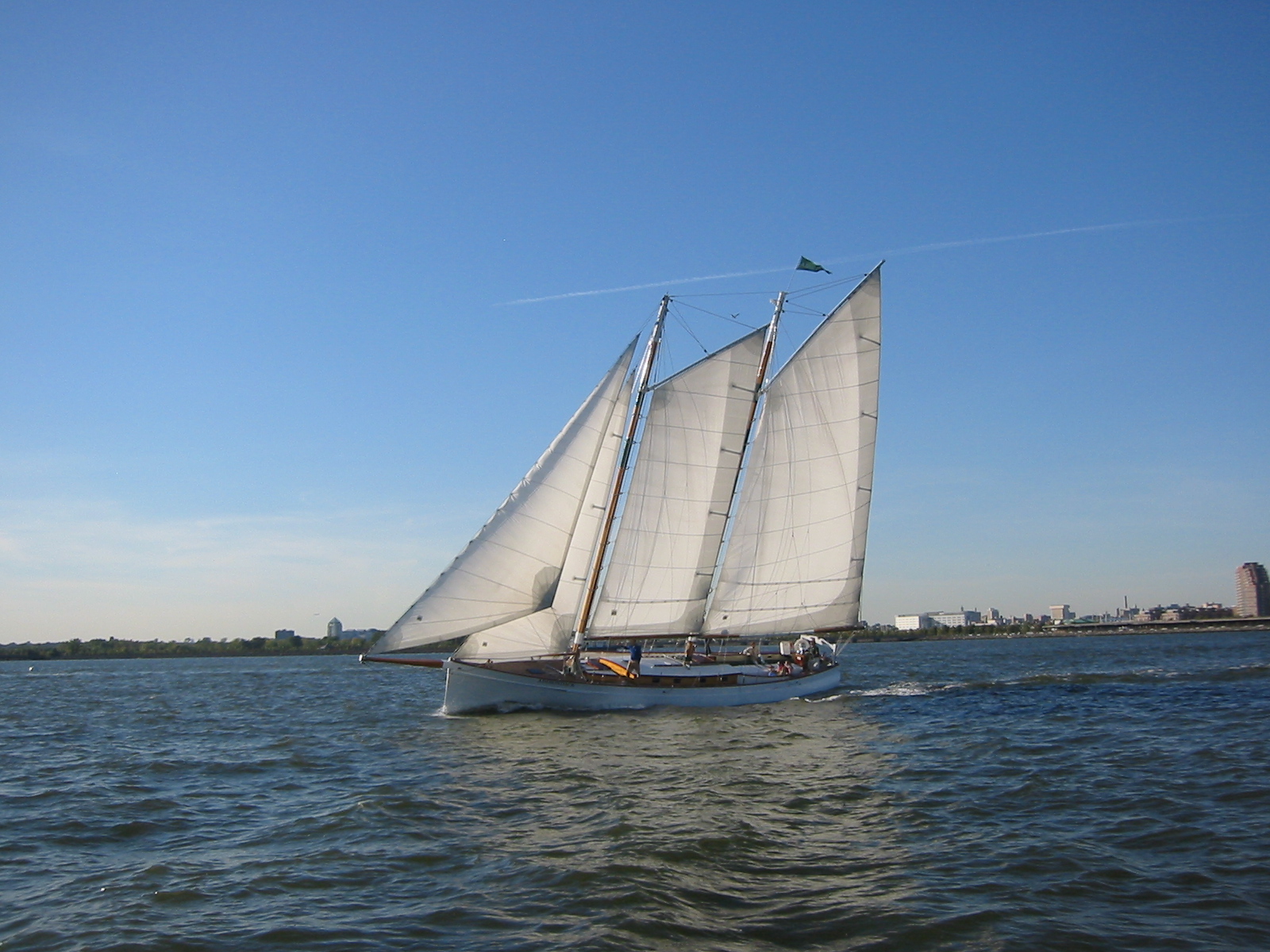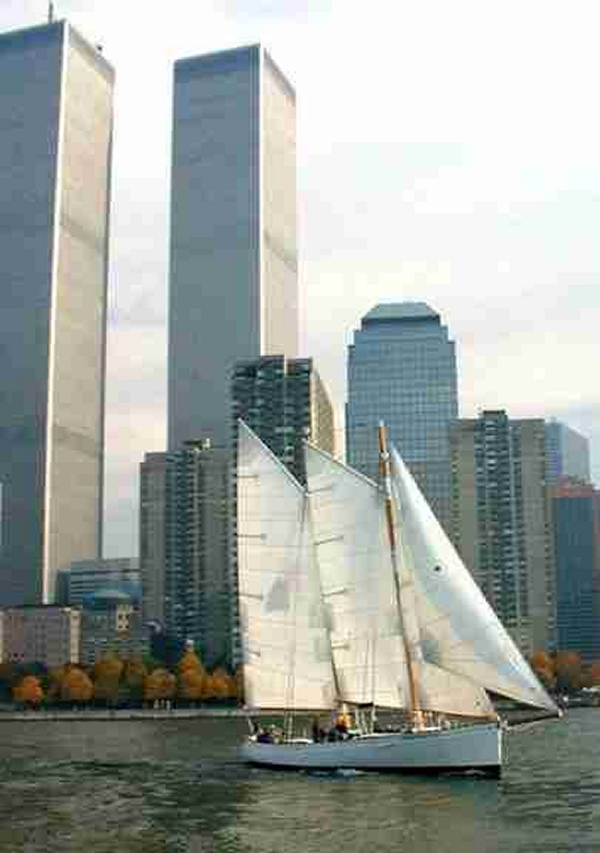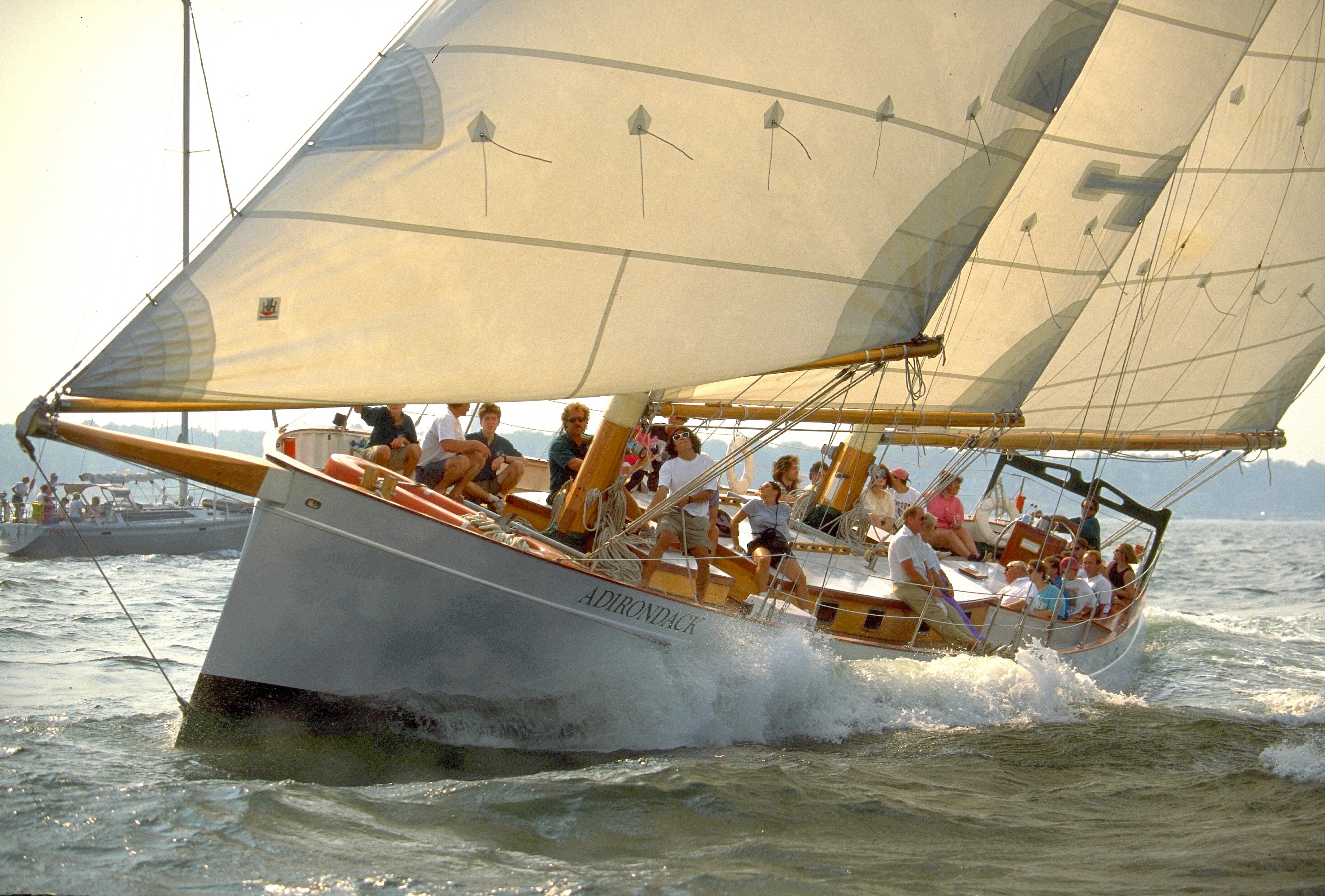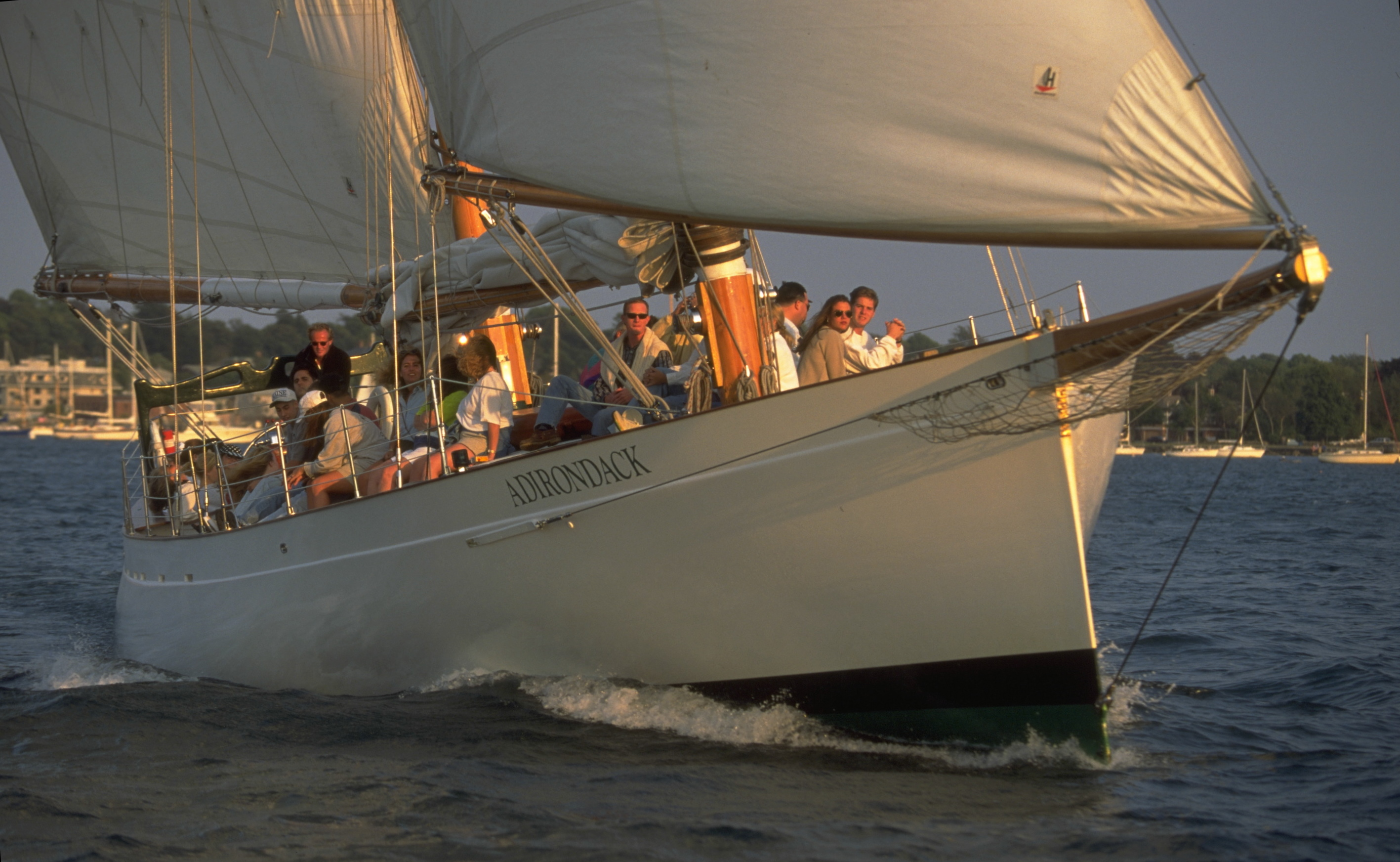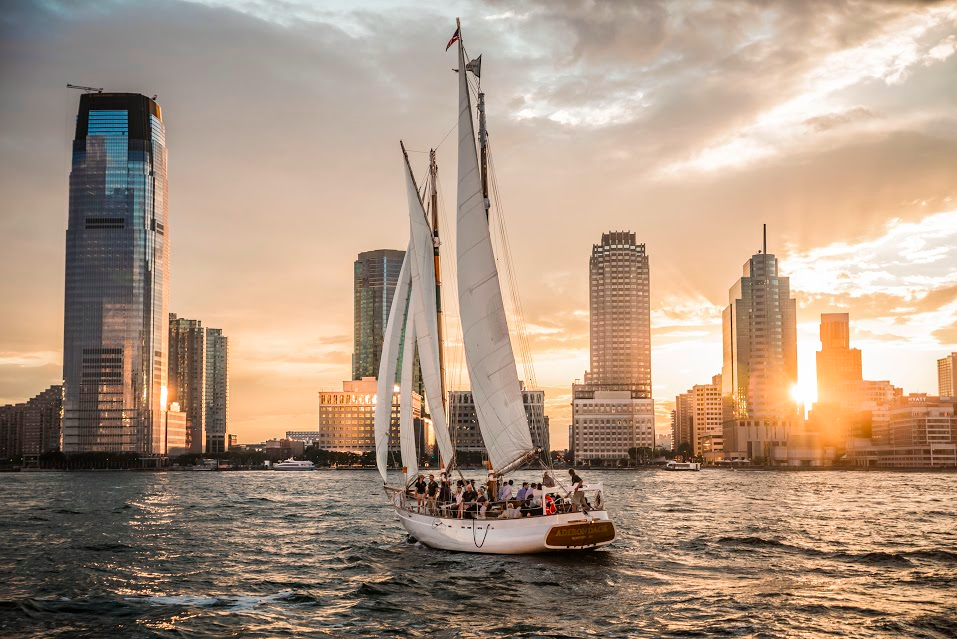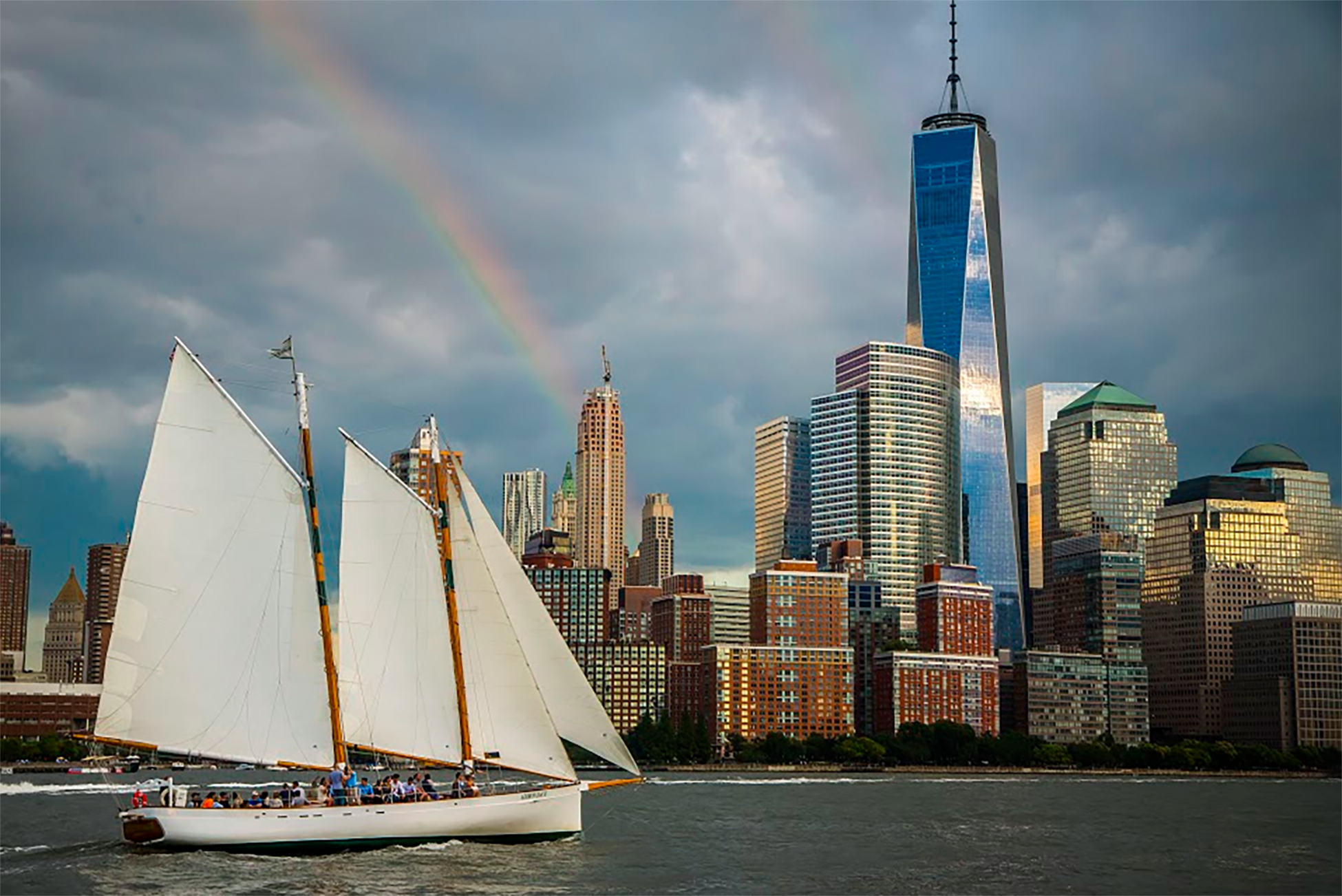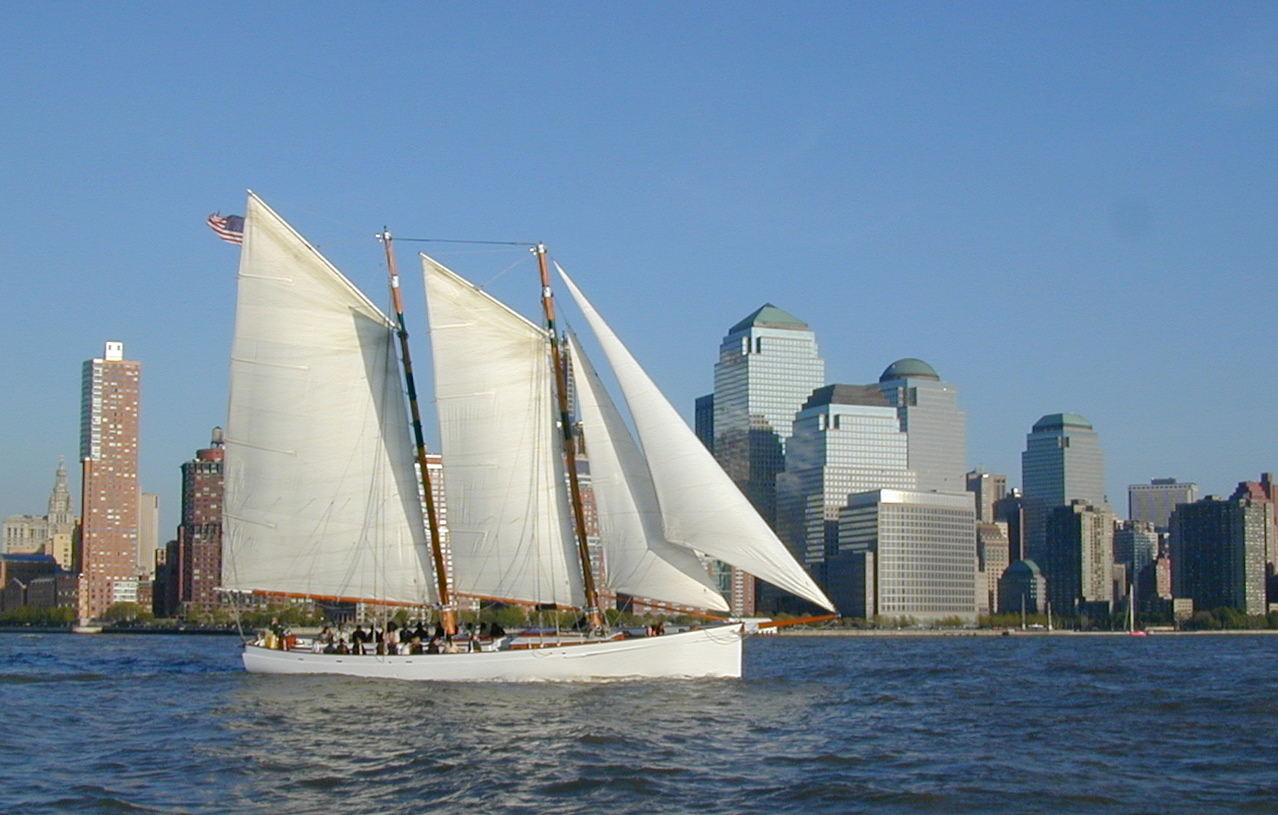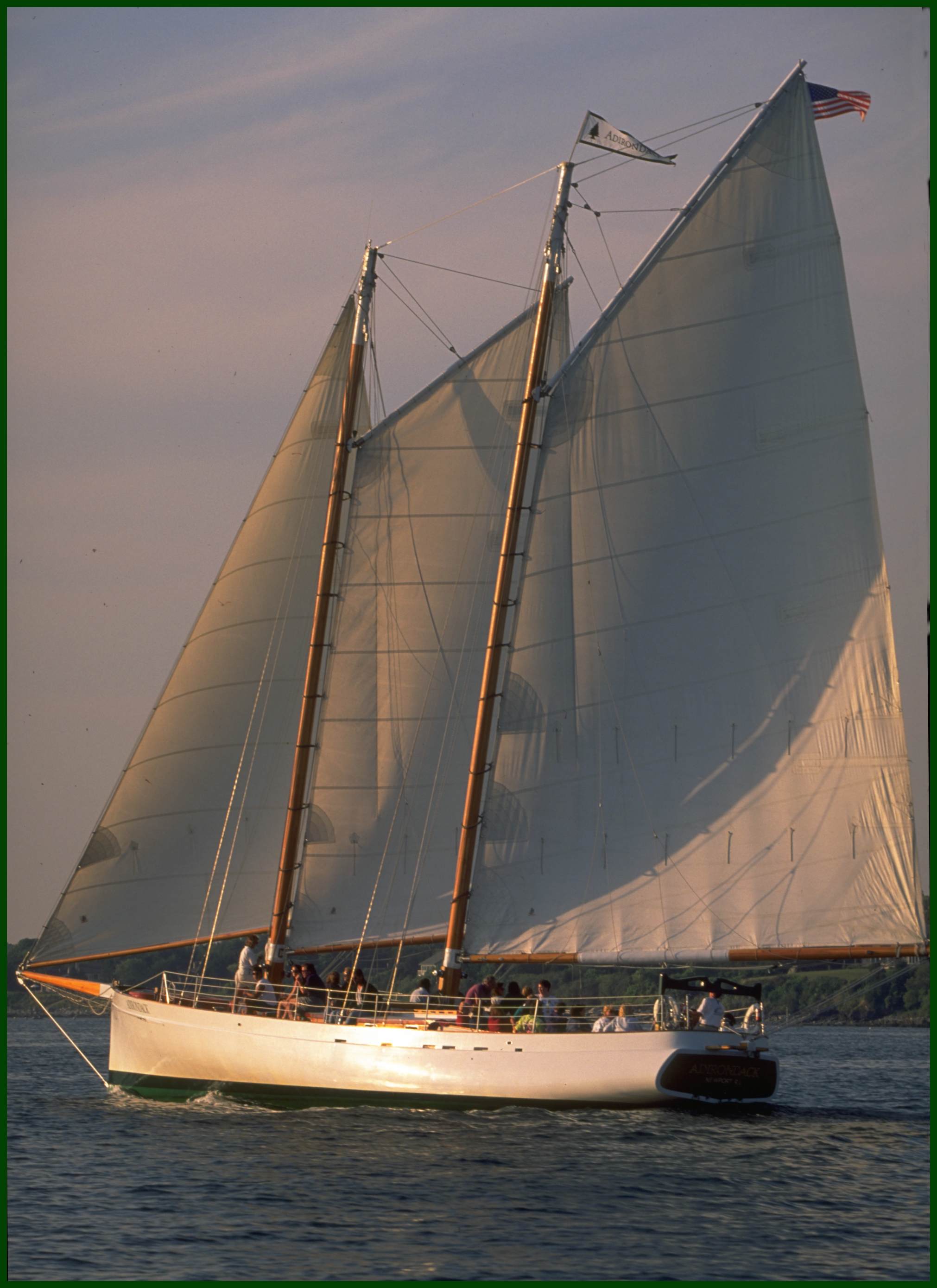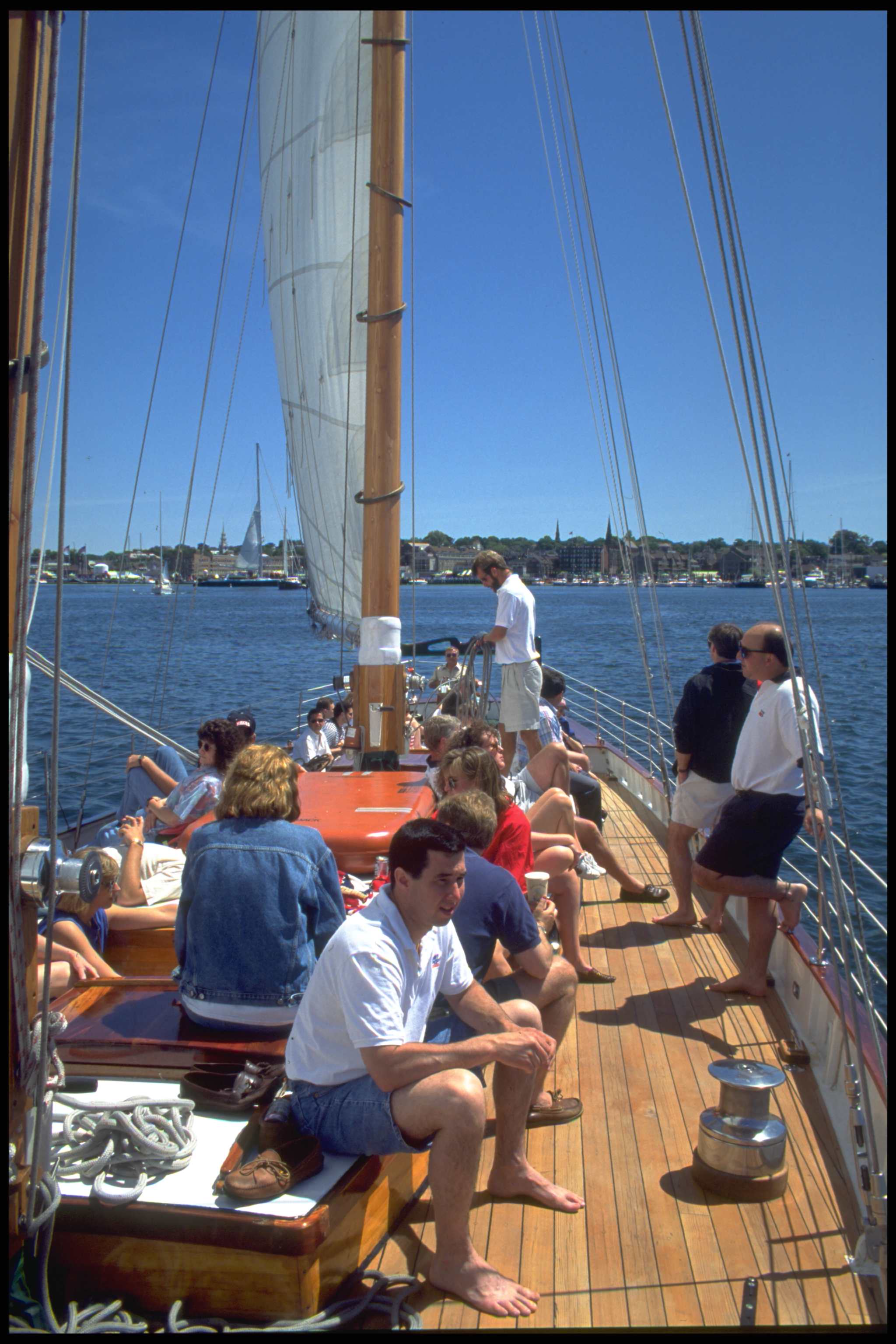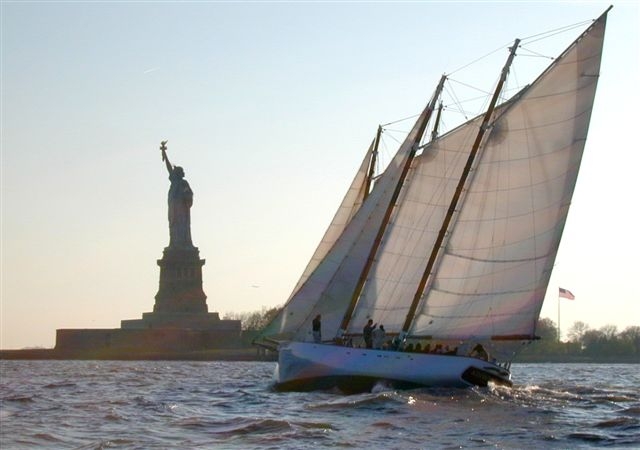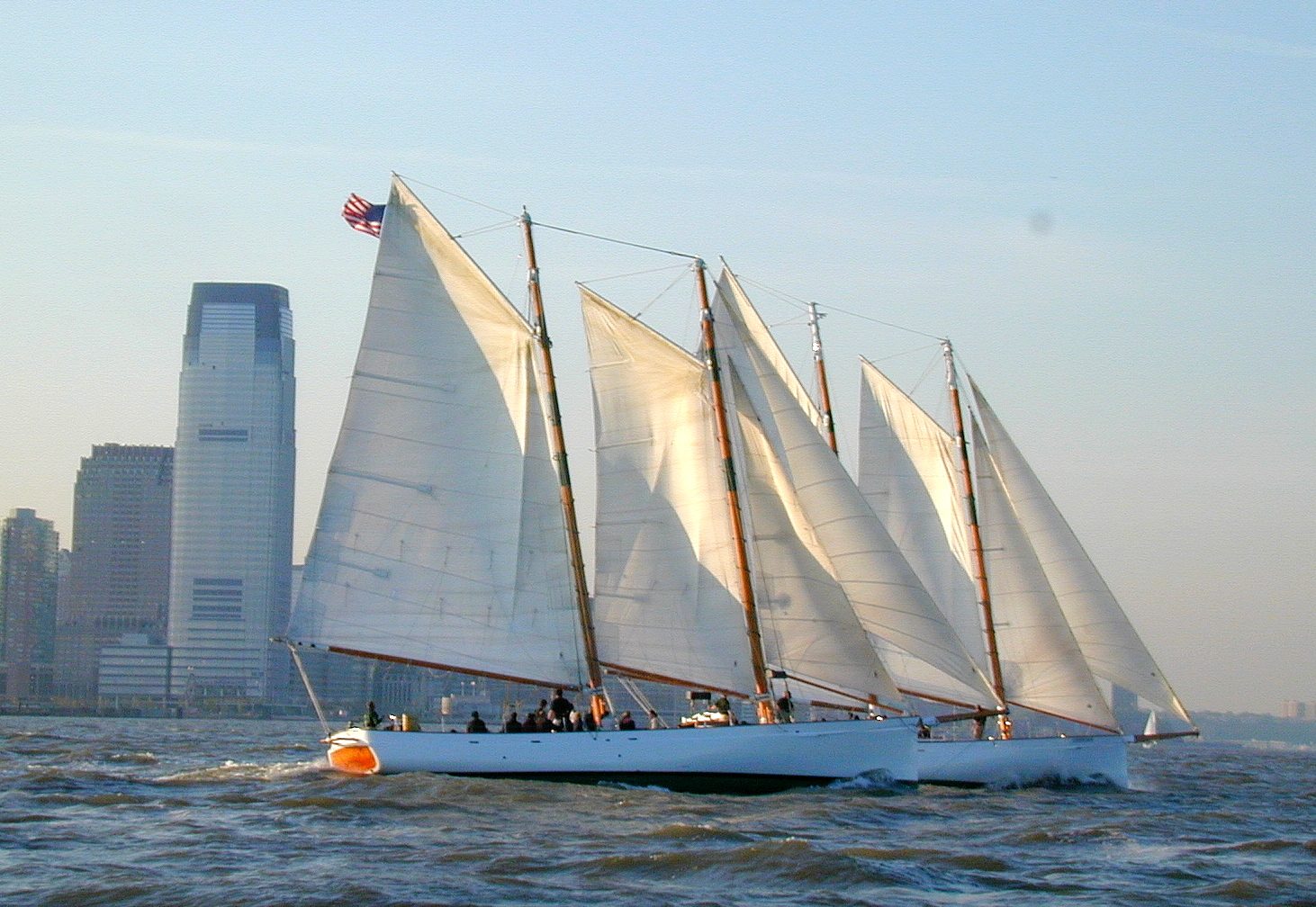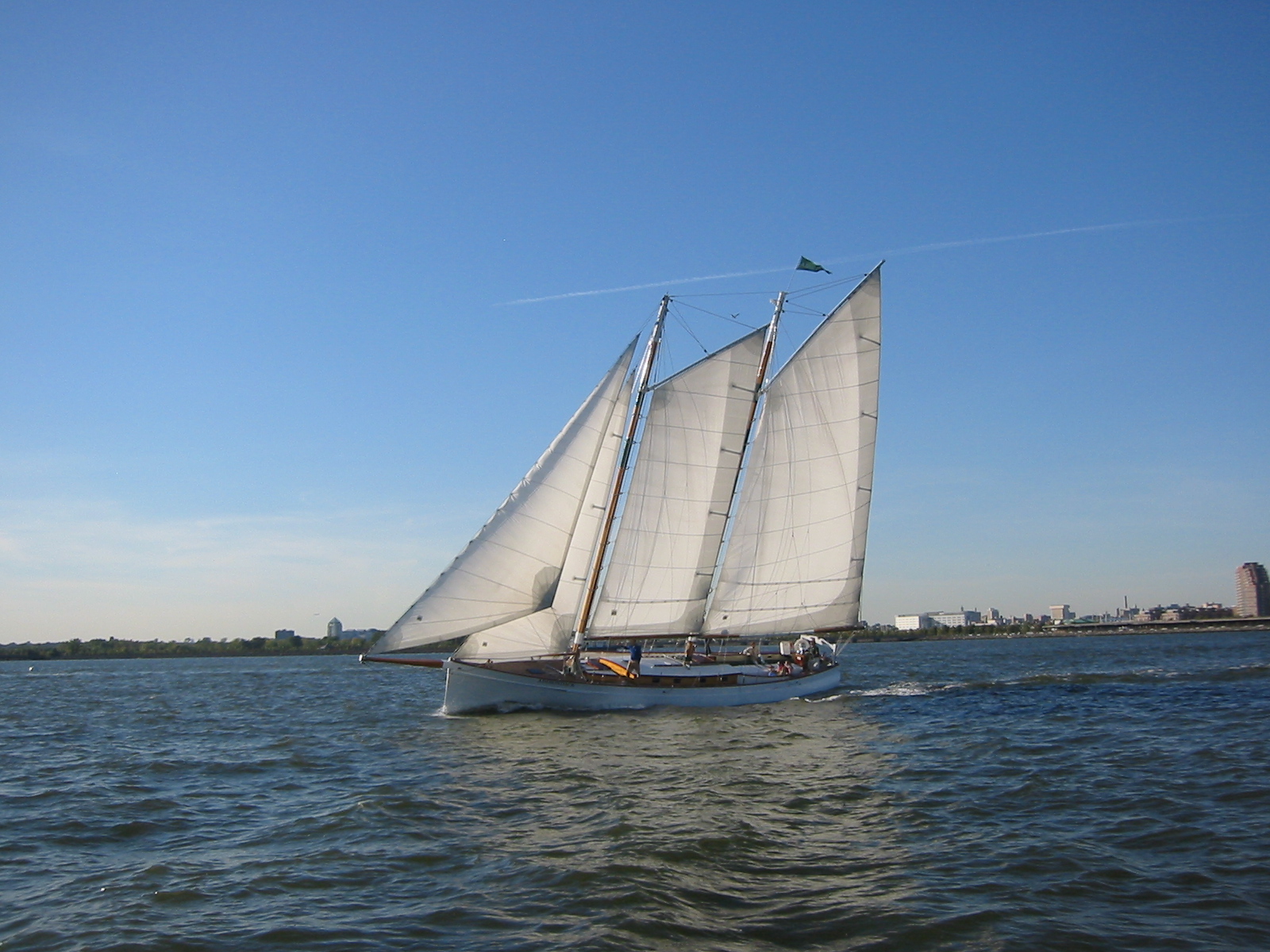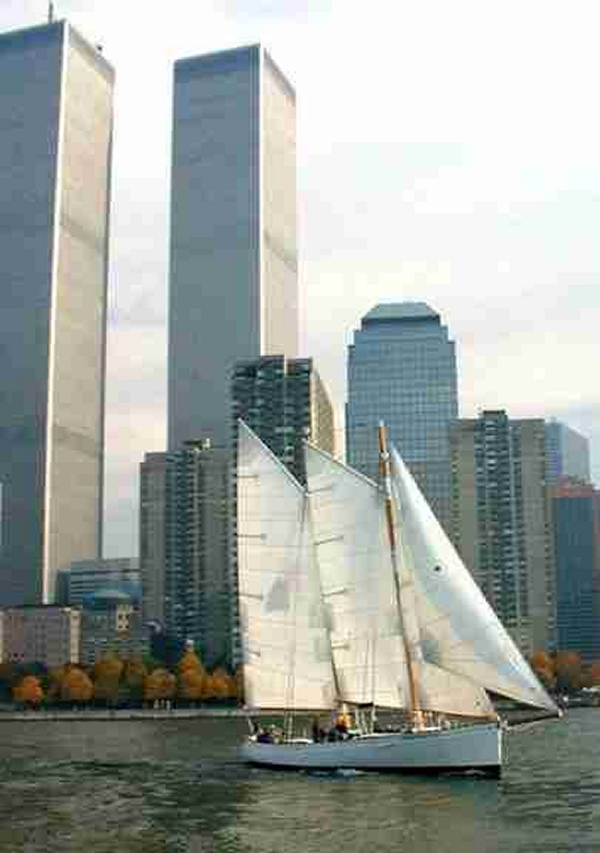 Adirondack
This elegant, 80-foot, 1890's-style pilot schooner was designed by John Scarano for the charter service, which she began to do in New York harbor in 1999.  She has ample seating, teak decks and mahogany trim. 
Adirondack and her close cousin Adirondack III are the fastest resident sail vessels in New York Harbor. They held the record finishes in the Chesapeake Bay Schooner Race for 14 seasons (1994 – 2007).
Adirondack is gaff-rigged with a wooden hull, and was completed by Scarano Boat in 1994. Her masts reach over 70 feet above deck and have just under 2000 square feet of sail area. She is 65 feet on deck, 80 feet overall, and her drafts is 8.5 feet.  
Like late 19th century American Pilot schooners, Adirondack's underbody features a deep forefoot and wide, flat run aft. However, John Scarano also gave her a relatively light displacement with a cut away keel and a separate rudder aft.  Taking advantage of new materials and technology, which maintained sail carrying capabilities while lowering the boat's center of gravity, made the boat faster, and provides a more lively sailing experience for short harbor day sails.  The shorter keel and lower displacement also allow for quicker and more agile manuevering around crowded docks and sailing venues.
When the wind picks up, 10 knots of boat speed is not at all unusual for this beautiful vessel.

LOA:  80 feet (24 meters)
Type:  19th century two masted American pilot schooner
Construction: White cedar with fir framing
Year launched: 1994
Certification:  USCG certified for 49 passengers
Current location:  Adirondack is currently operated by Classic Harbor Lines out of Chelsea Piers on the west side of Manhattan where she provides day and sunset sails from April through November.