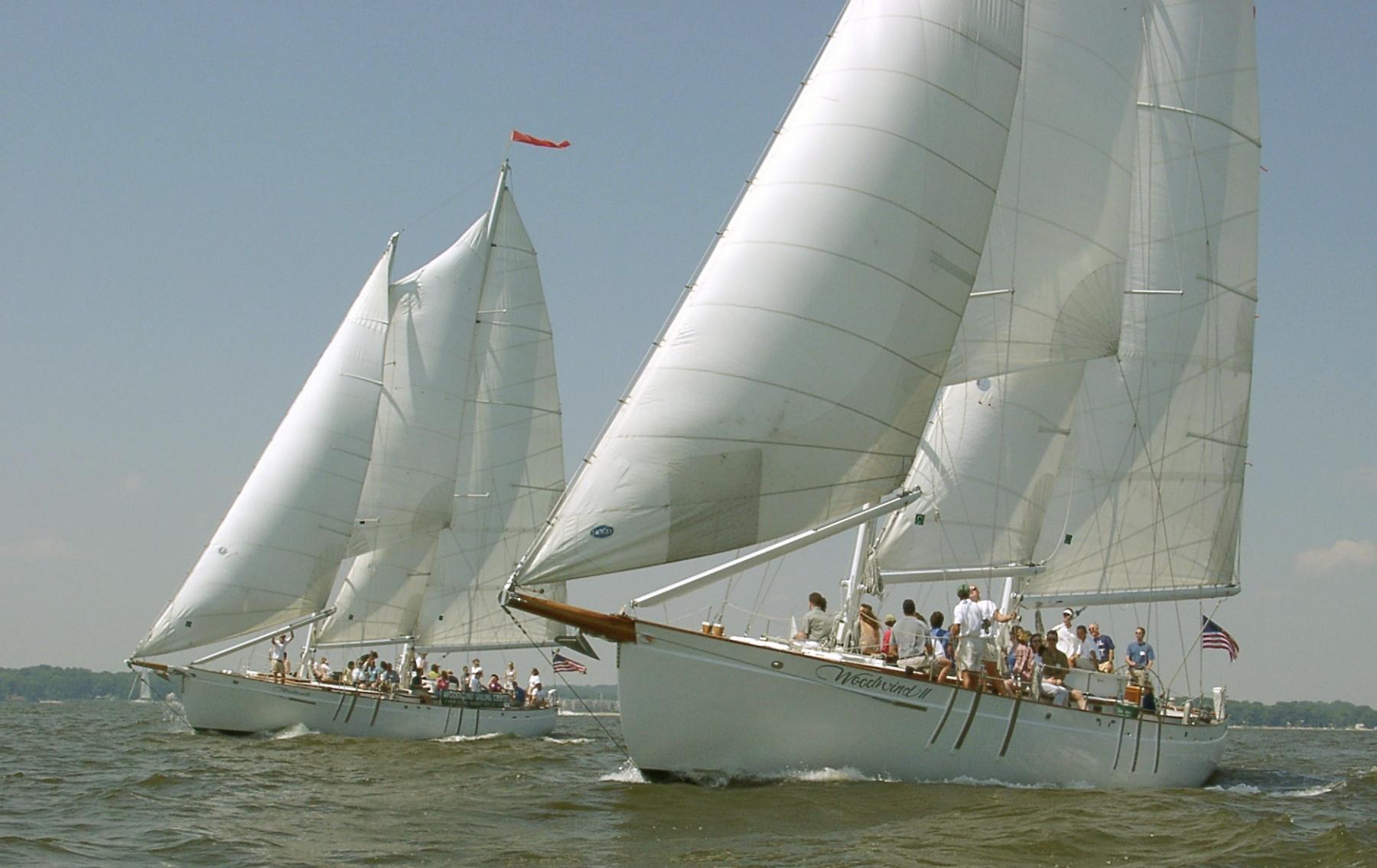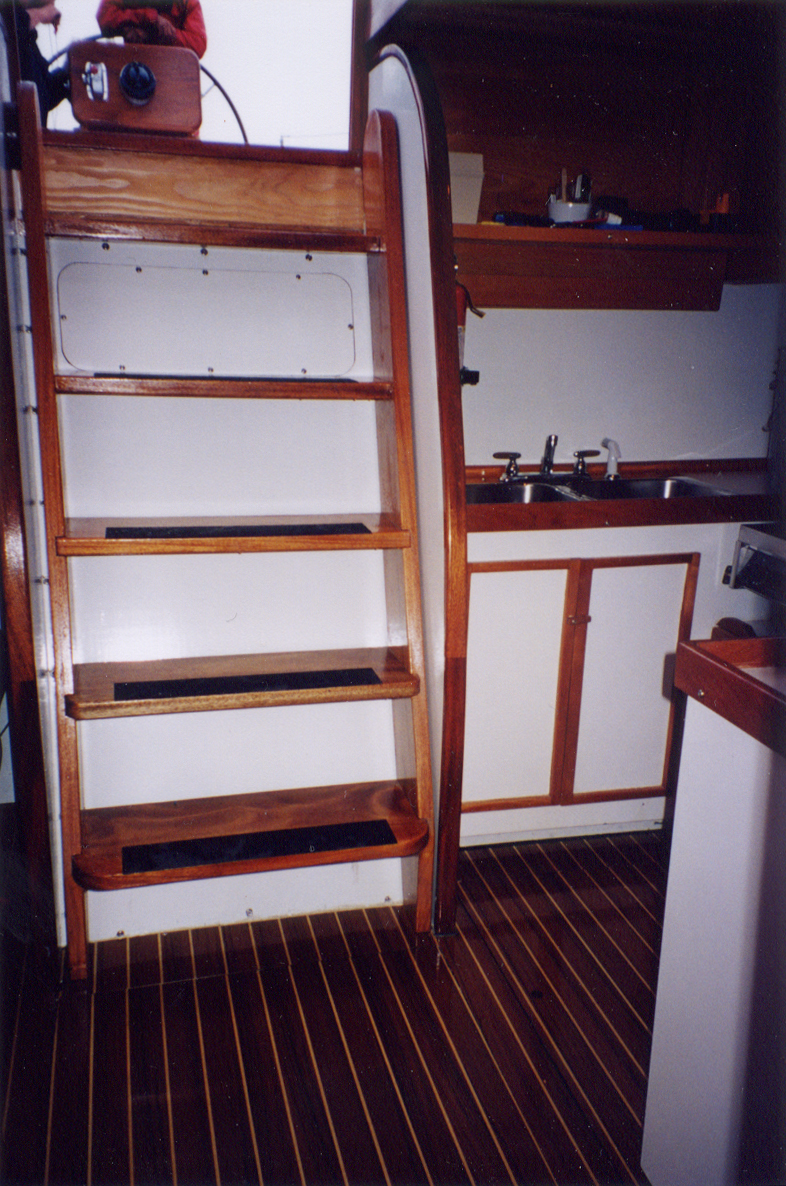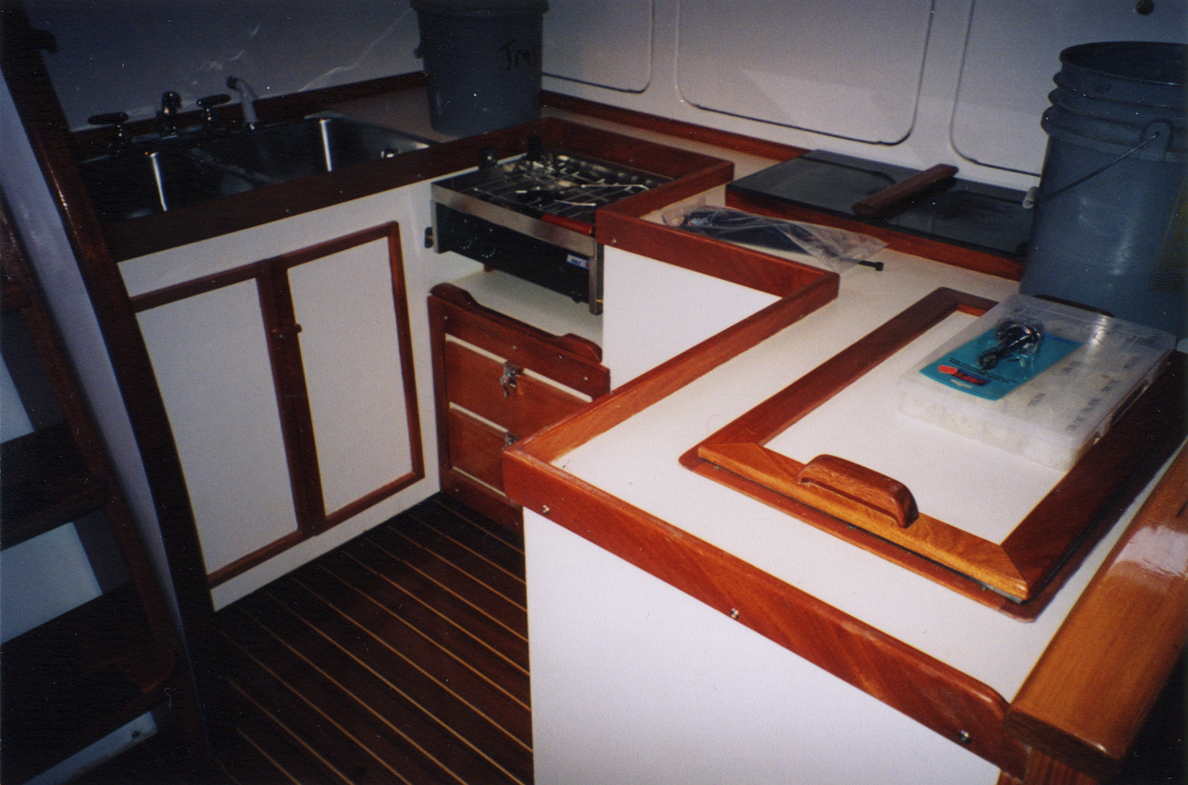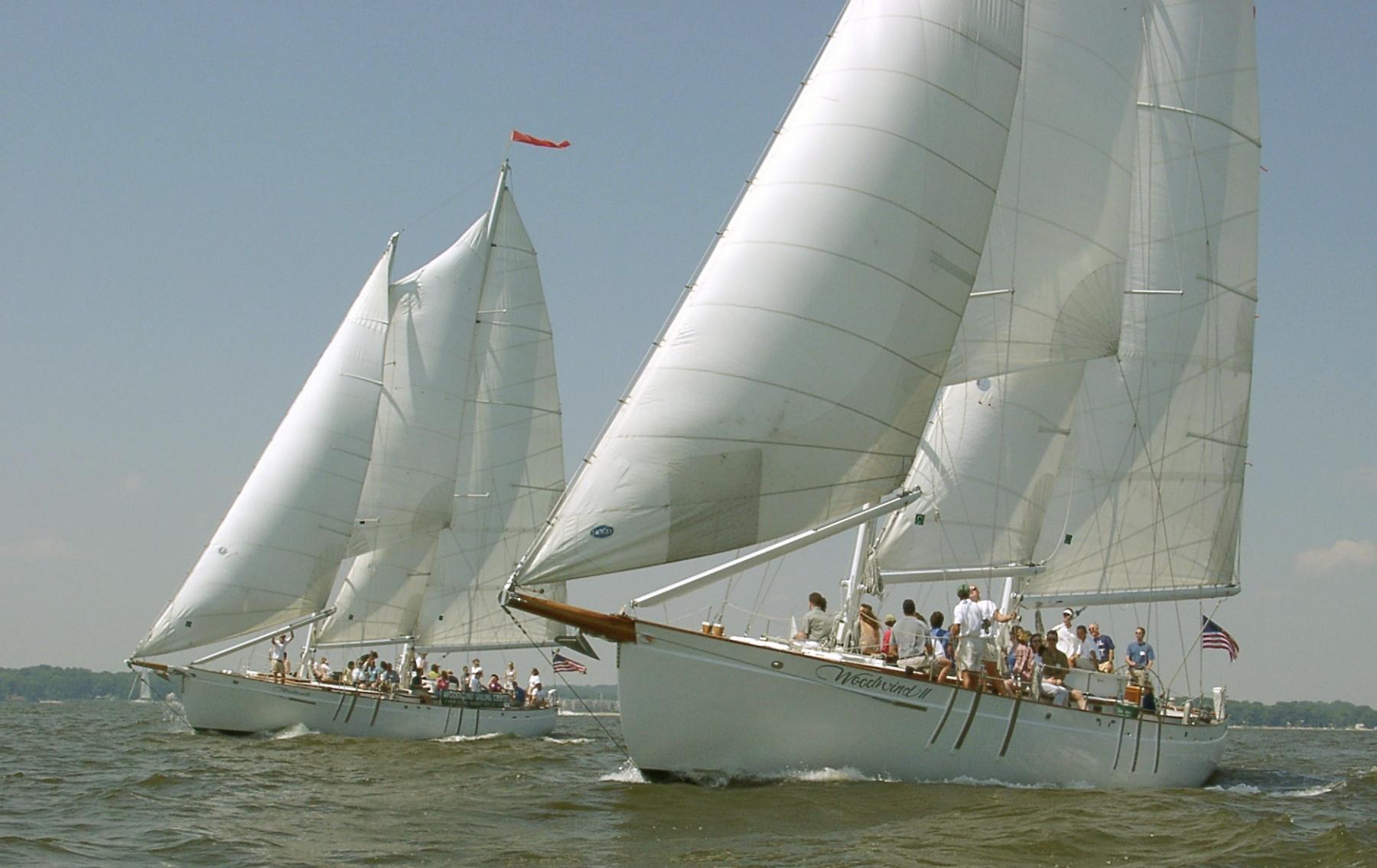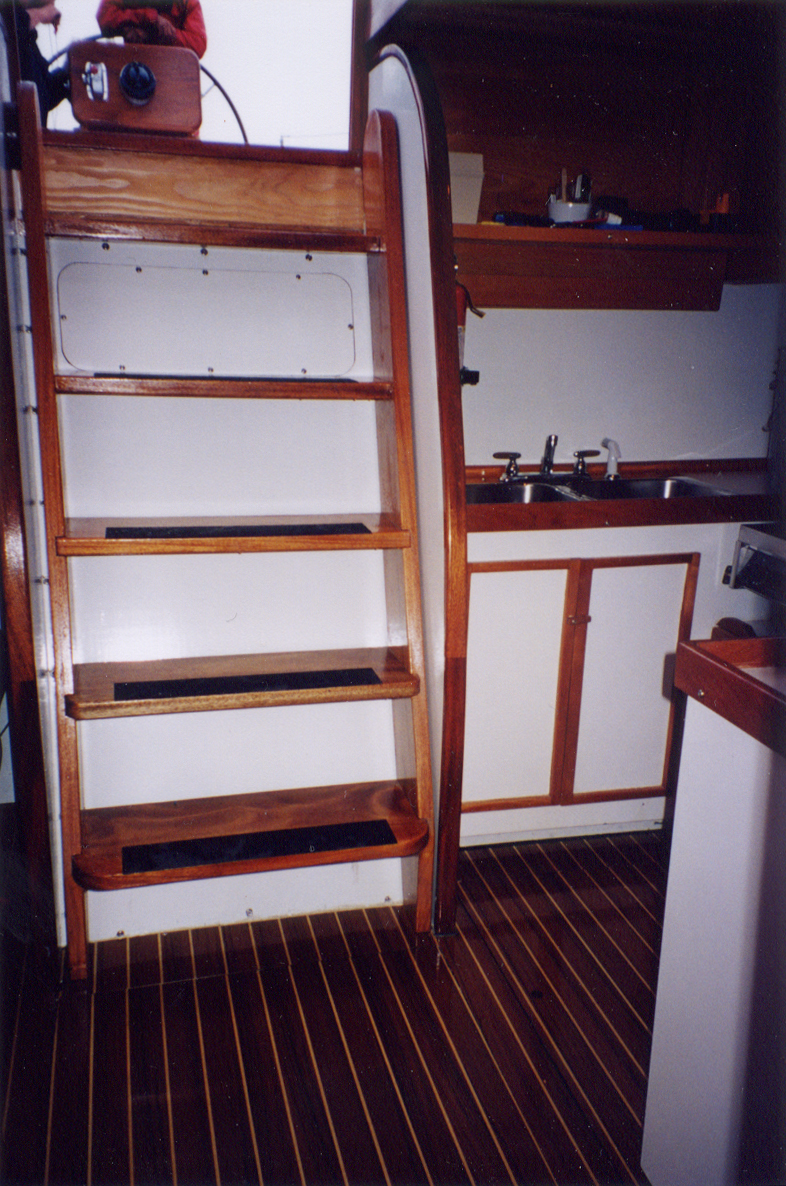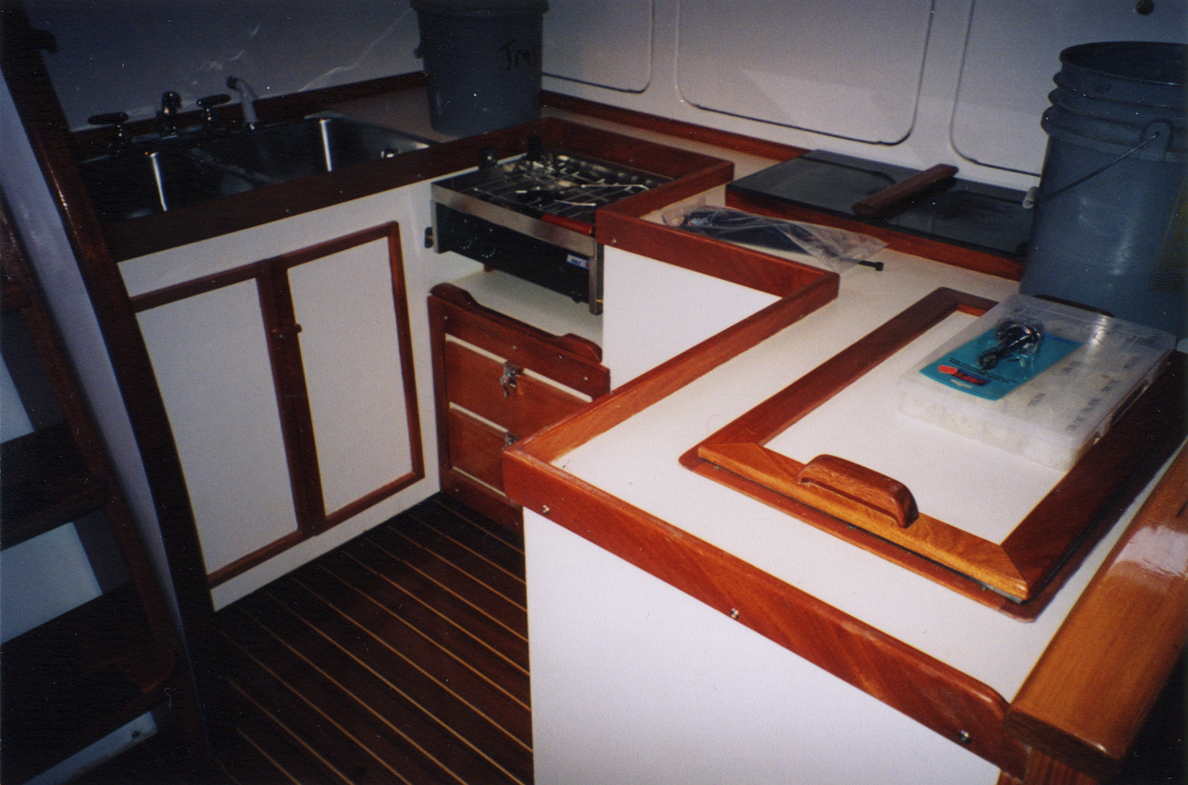 Woodwind II
After their charter operation with Woodwind proved a success the operators returned to Scarano Boat Building five years later for a second vessel, Woodwind II. Besides being a fast sailor, her greatest claim to fame is probably her appearance in the movie Wedding Crashers when father of the bride Christopher Walken takes her out for a sail.
LOA: 84 feet (26 meters)
Type: two masted schooner
Year launched: 1998
Certification: USCG certified for 49 passengers
Current location: Woodwind II is operated on Chesapeake Bay with her sister ship Woodwind by Schooner Woodwind Cruises.