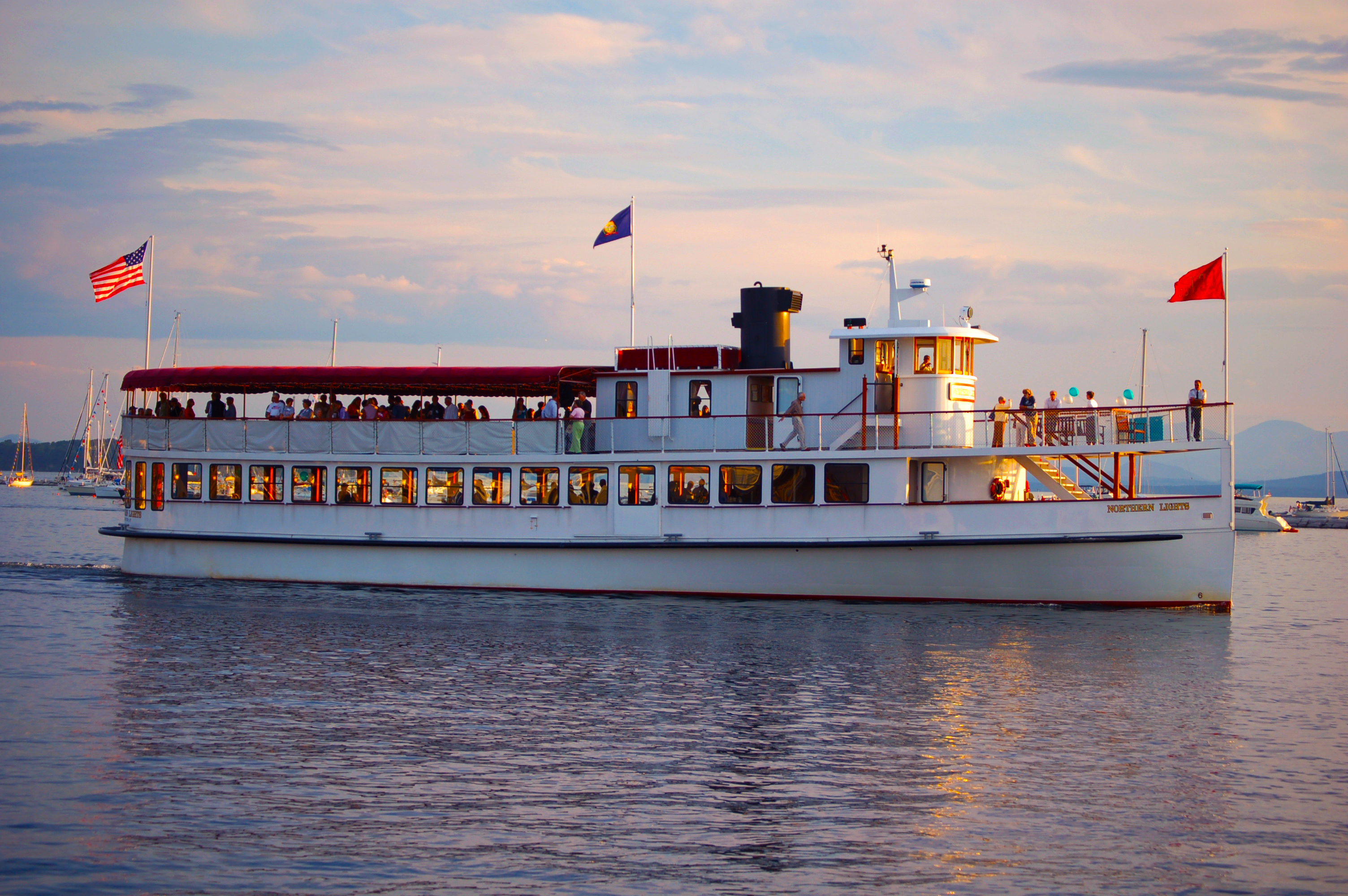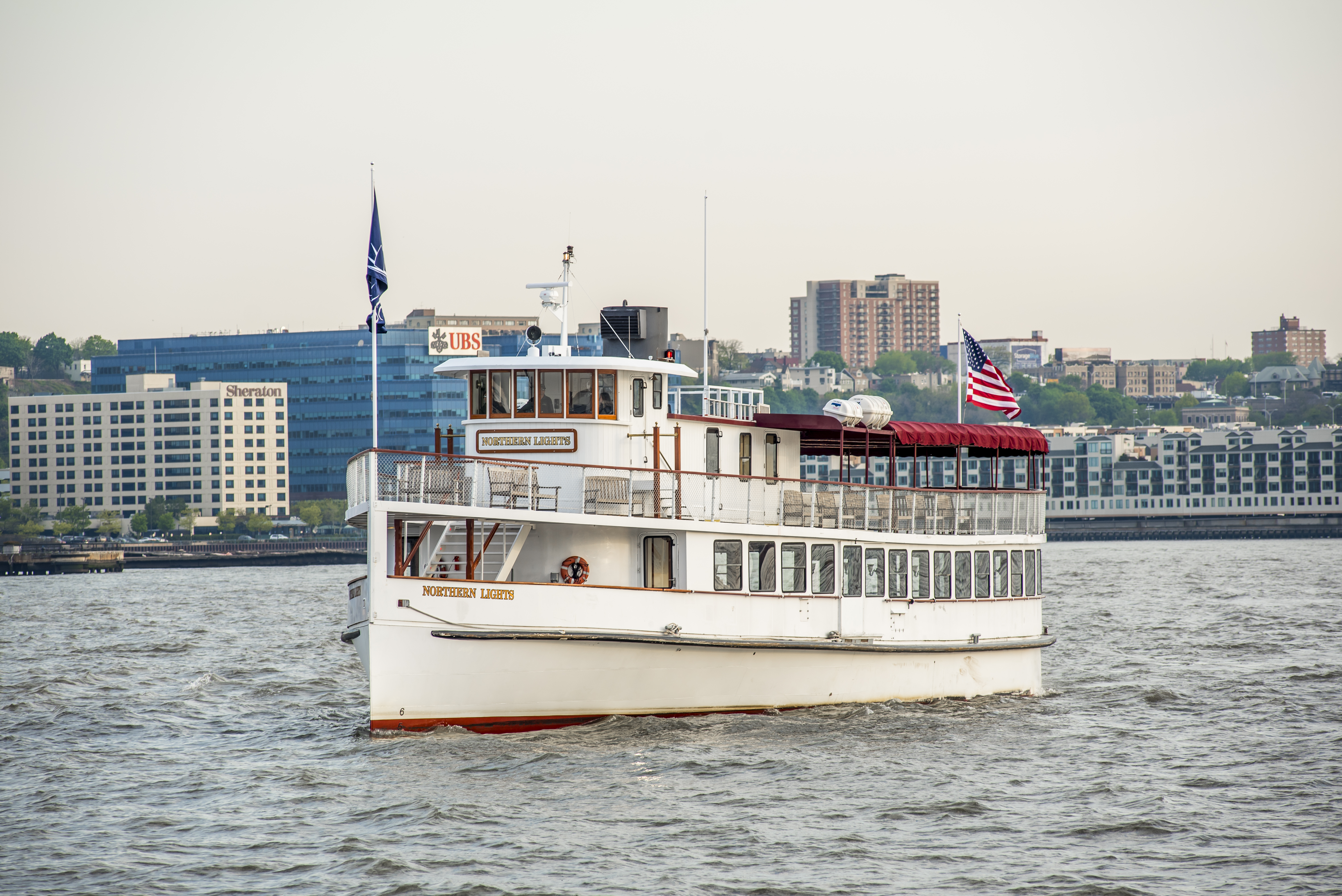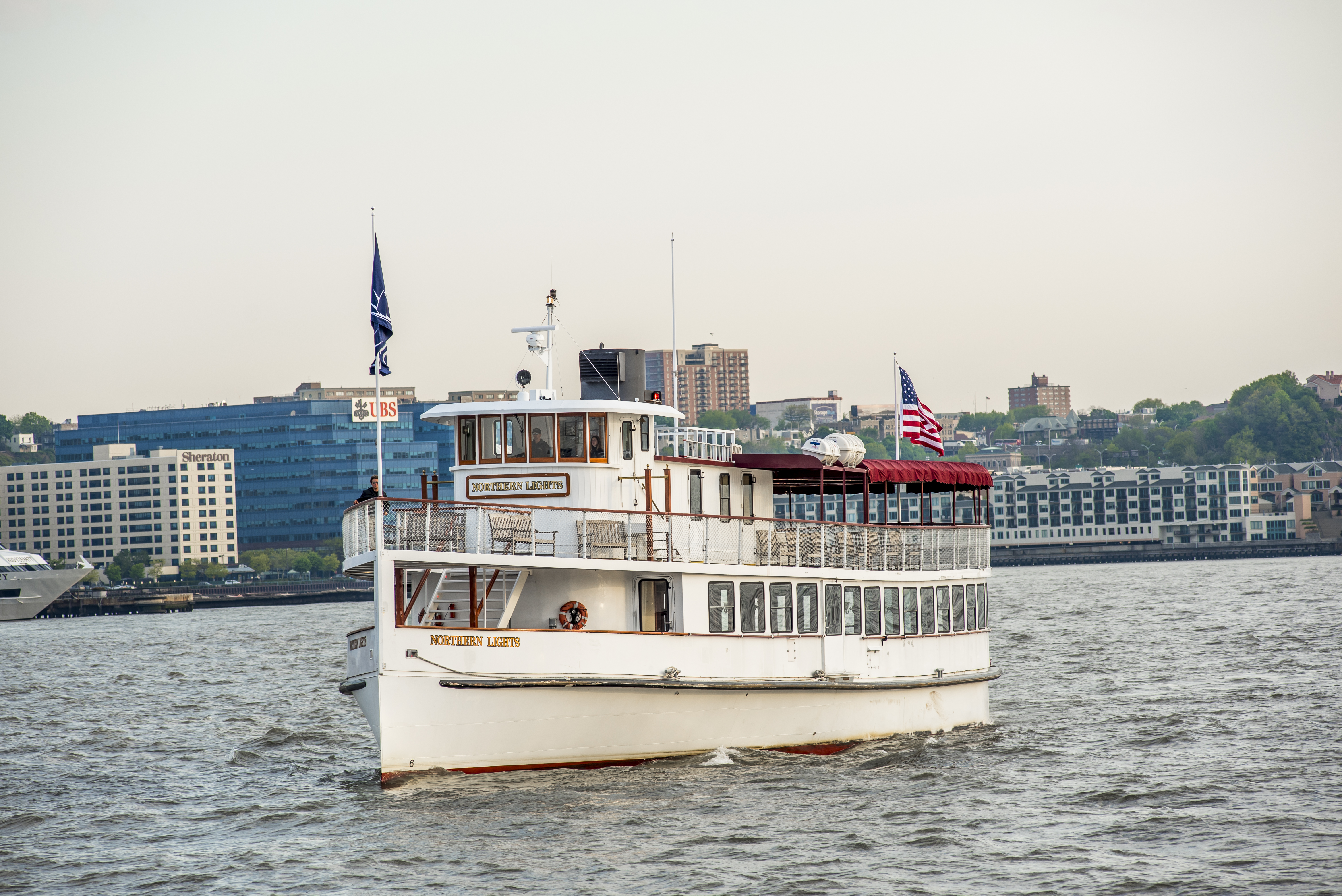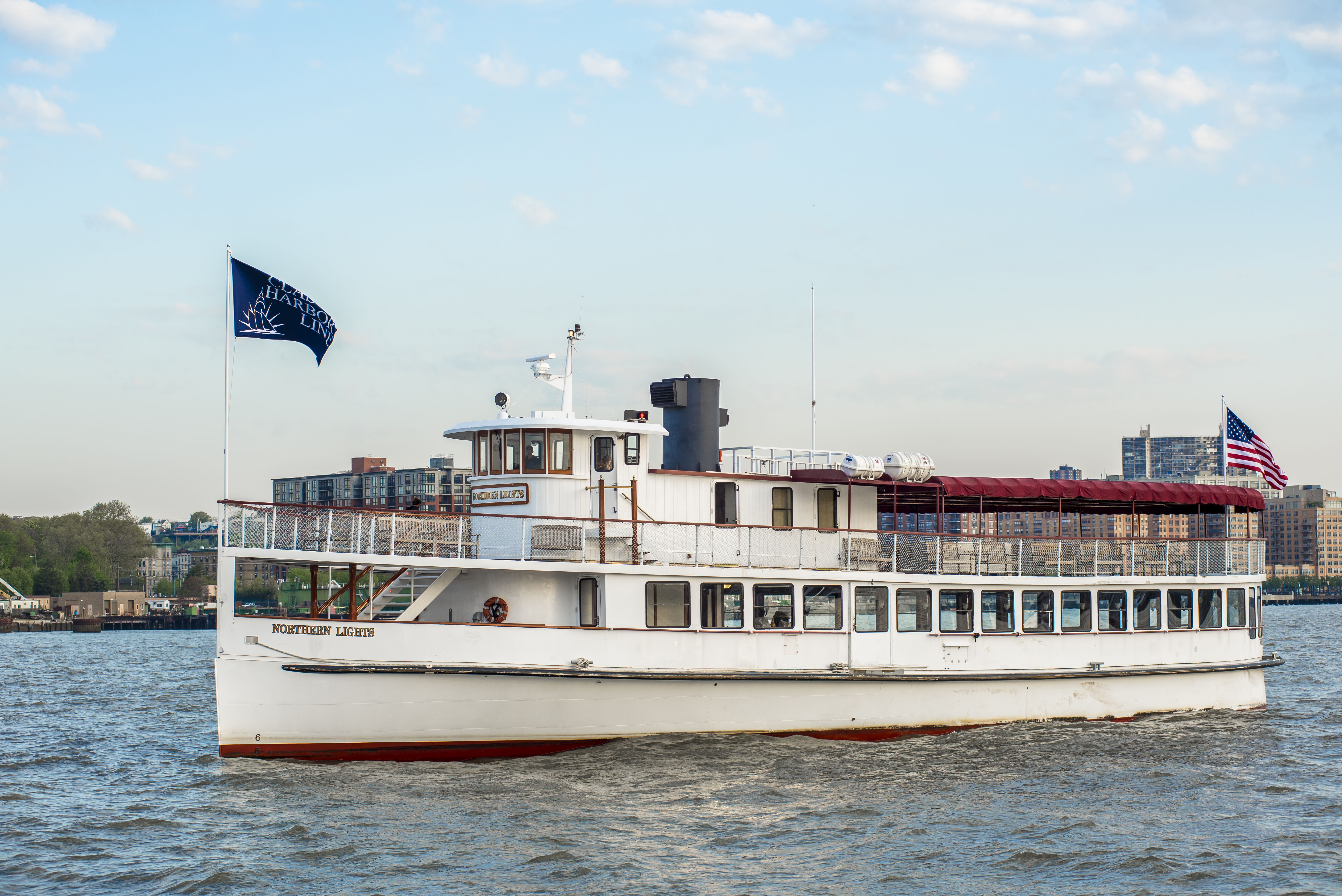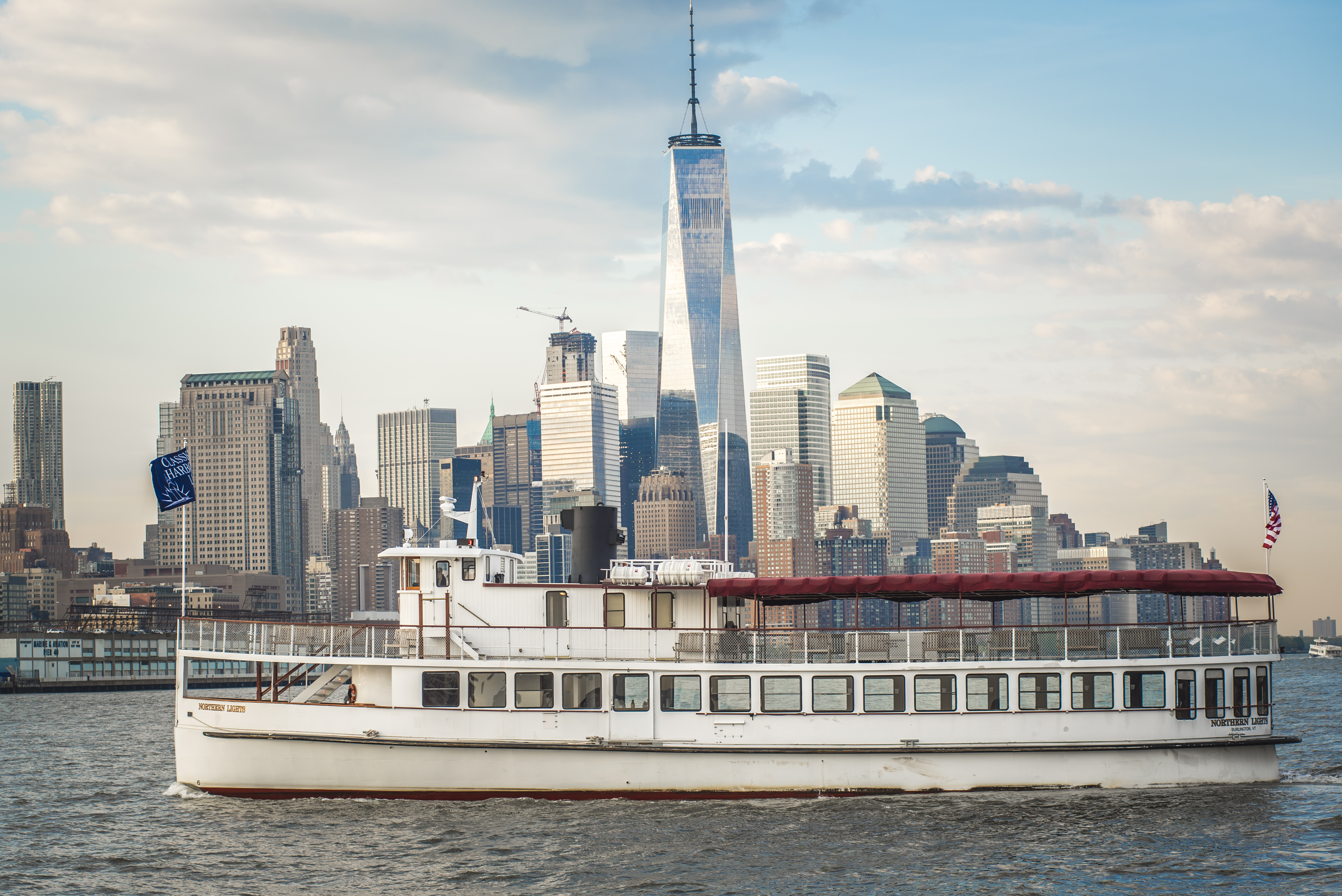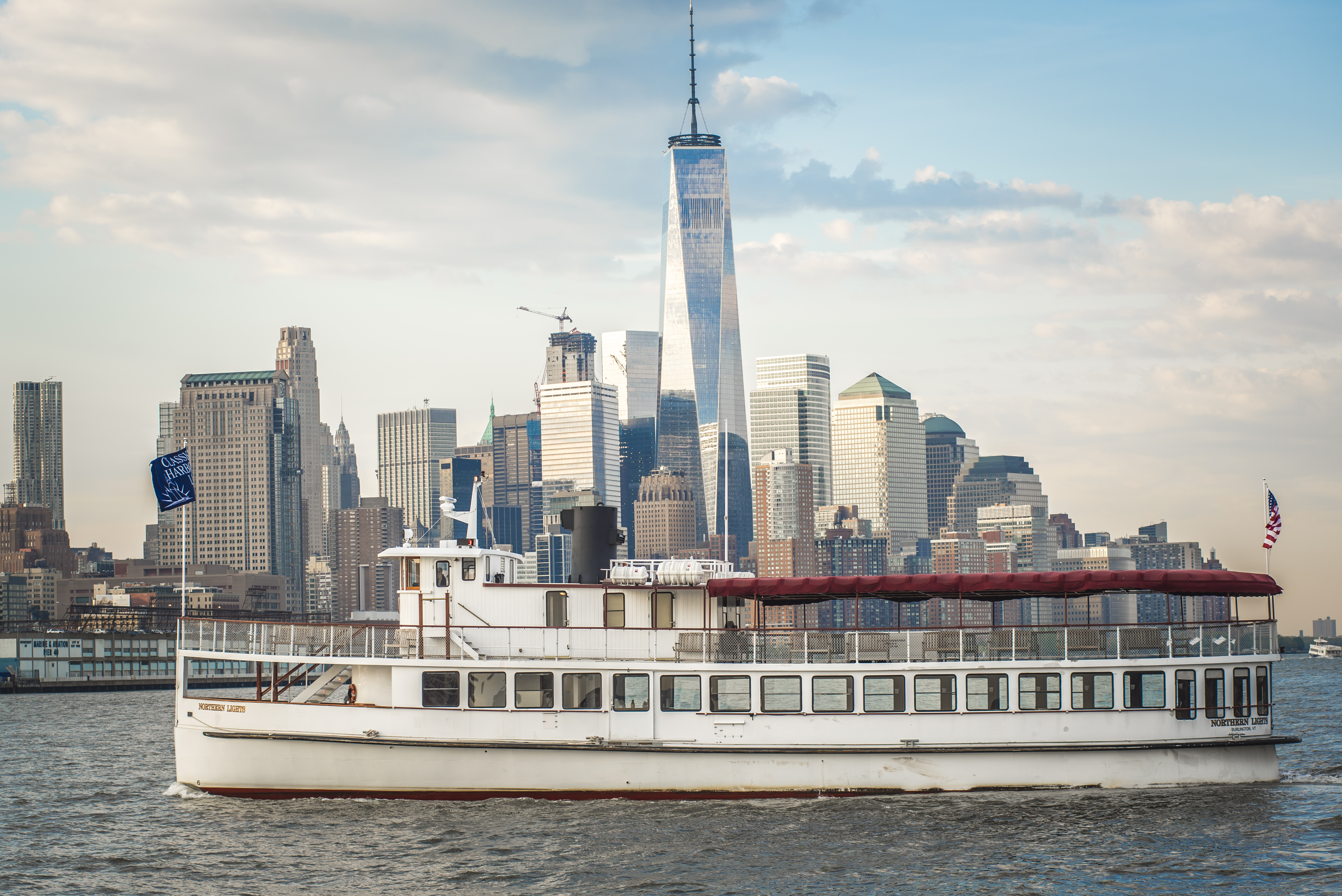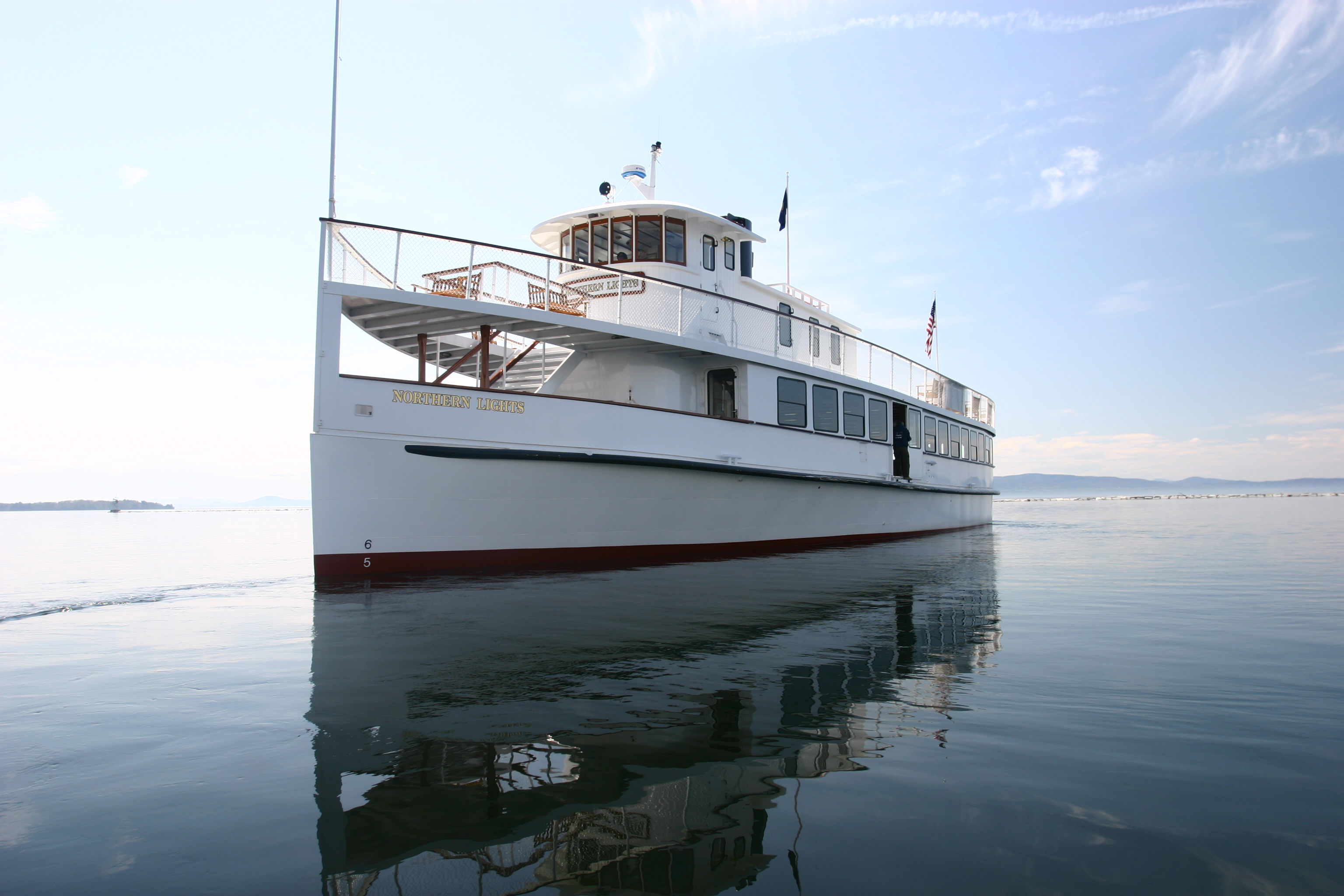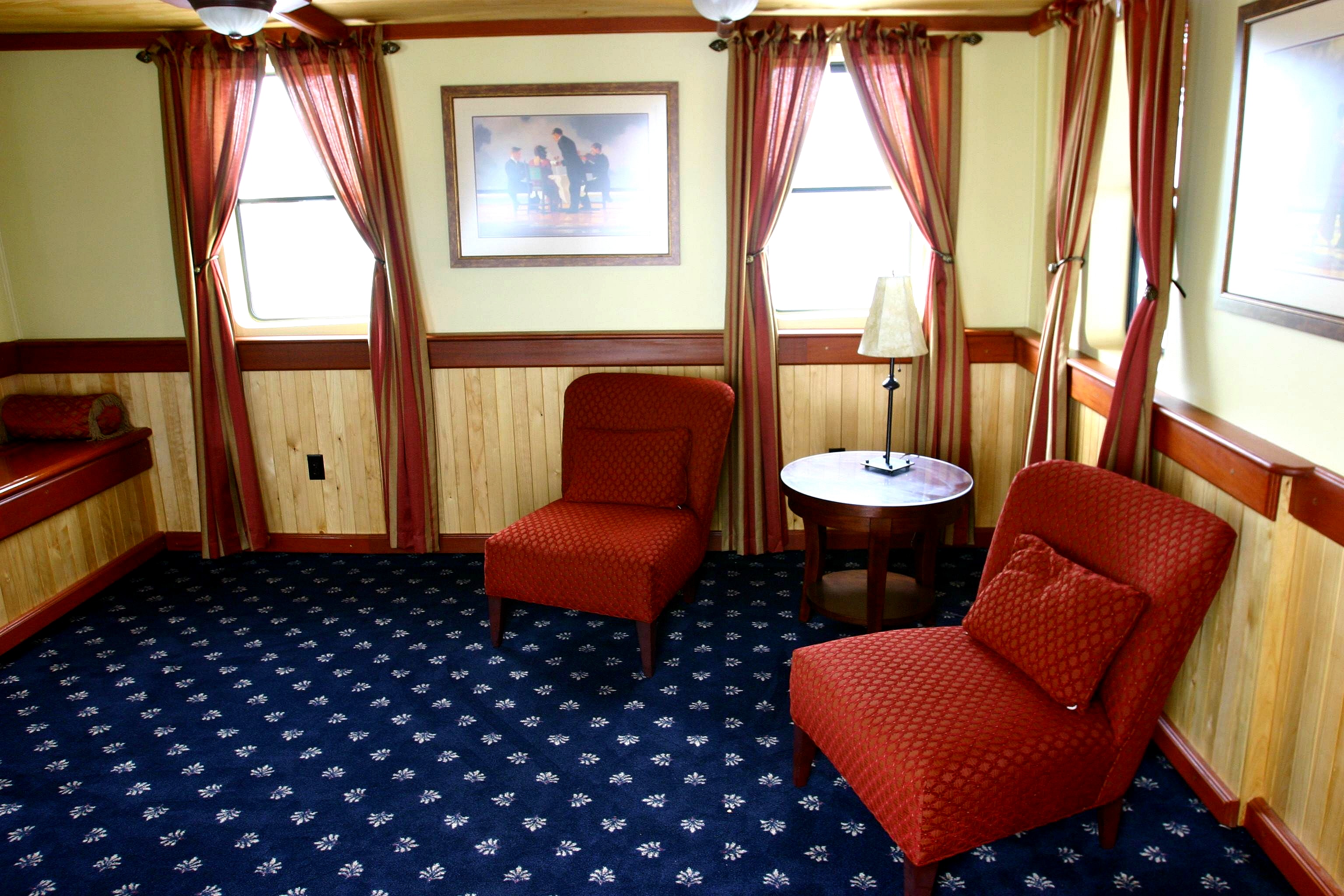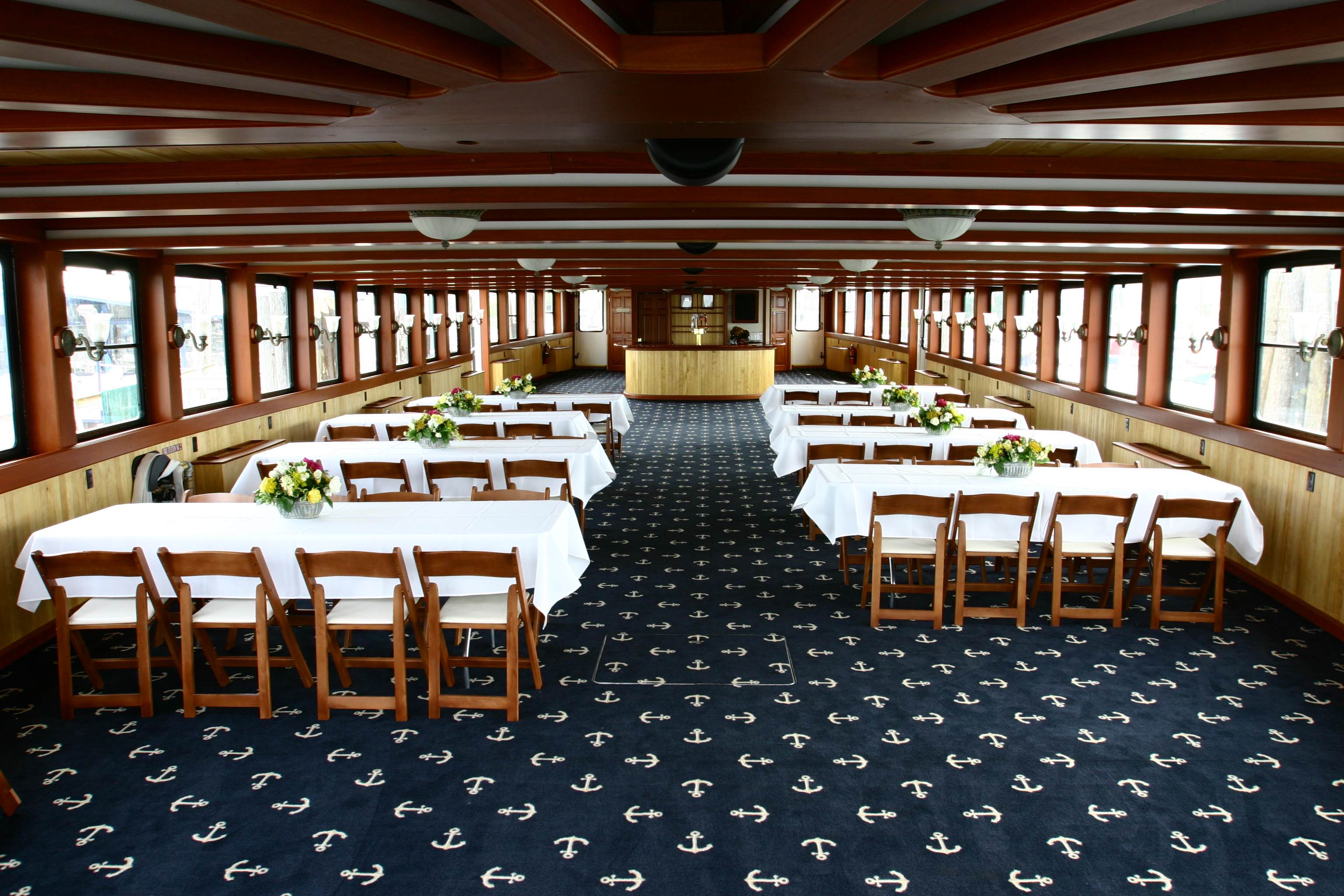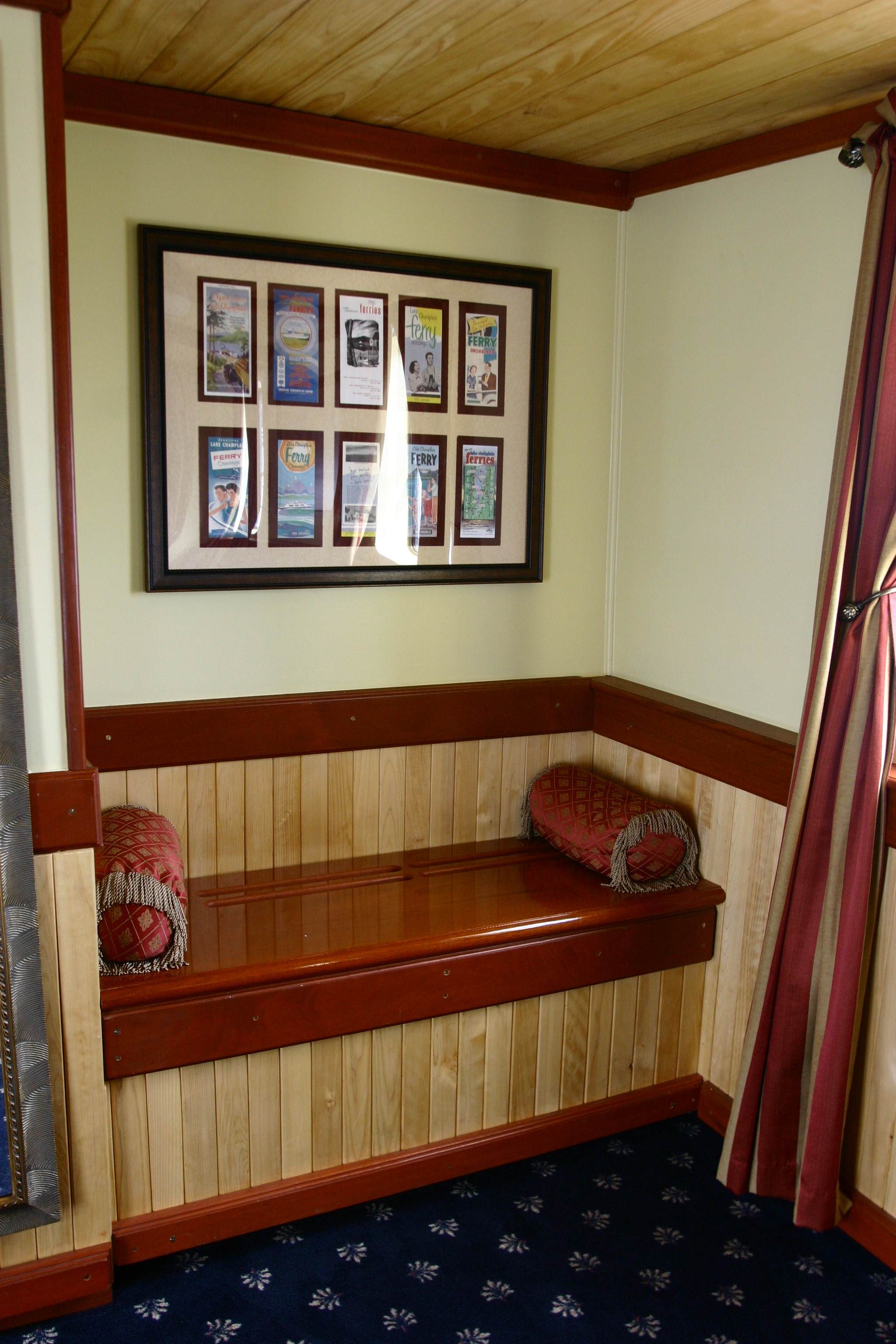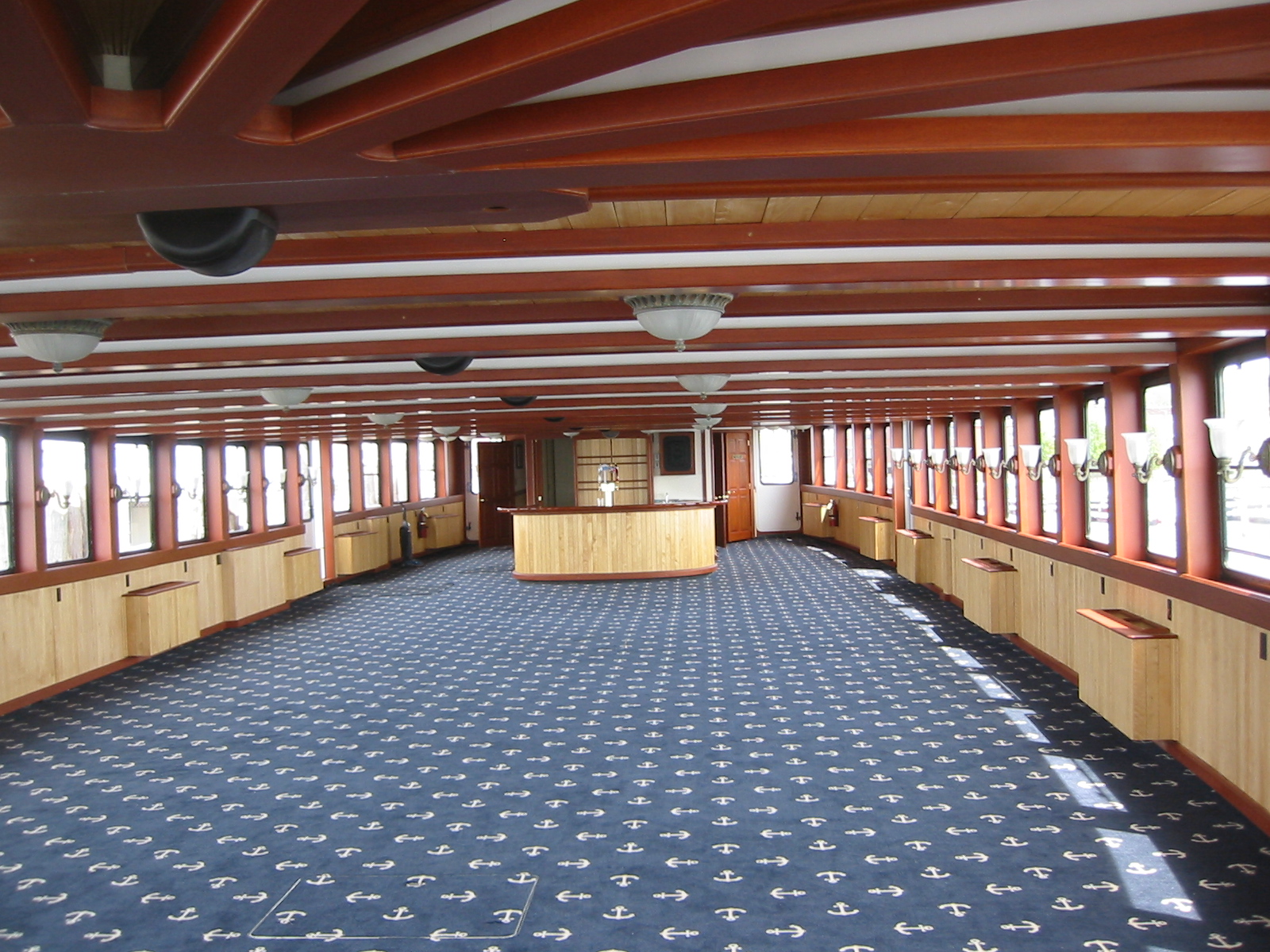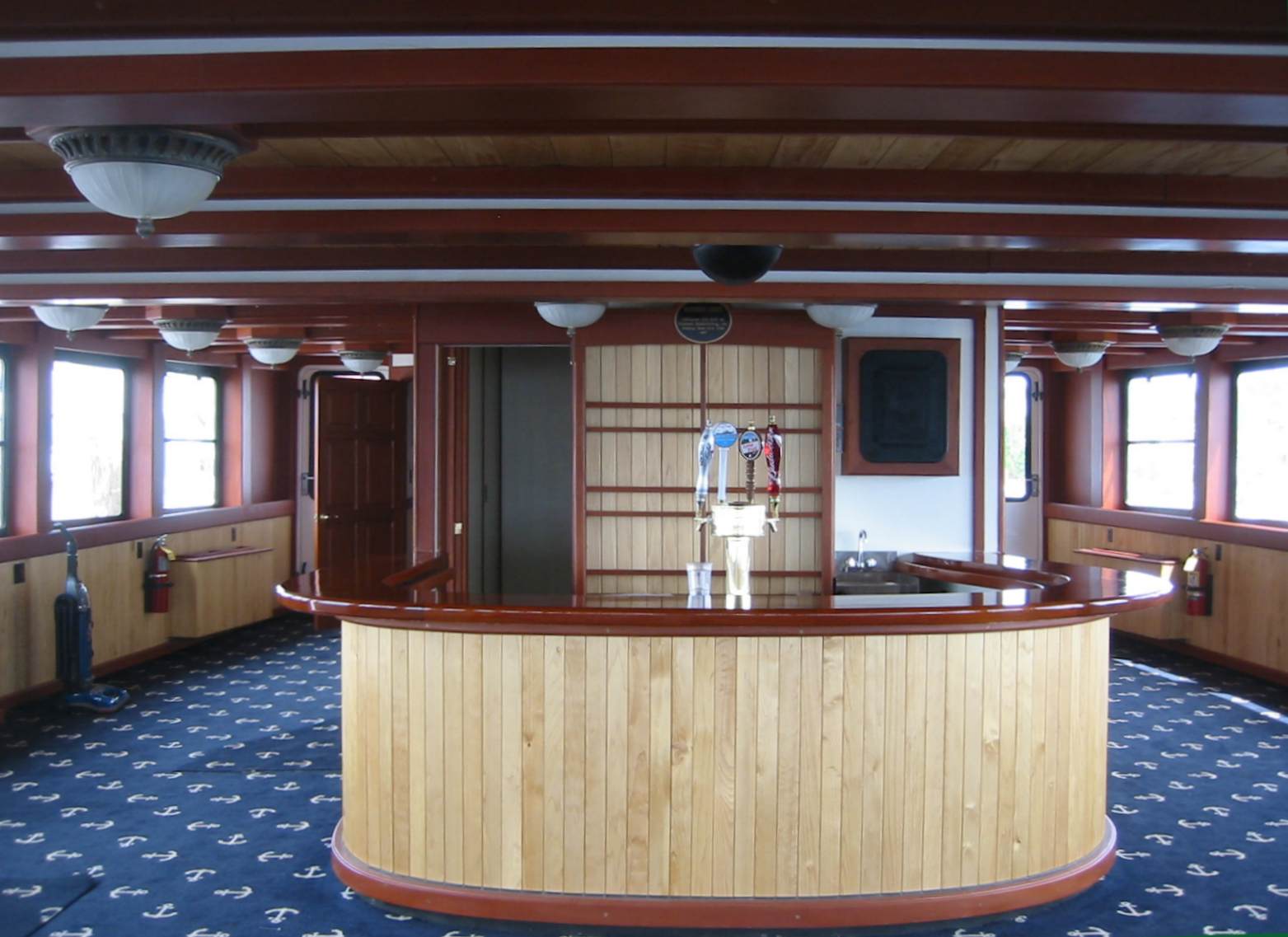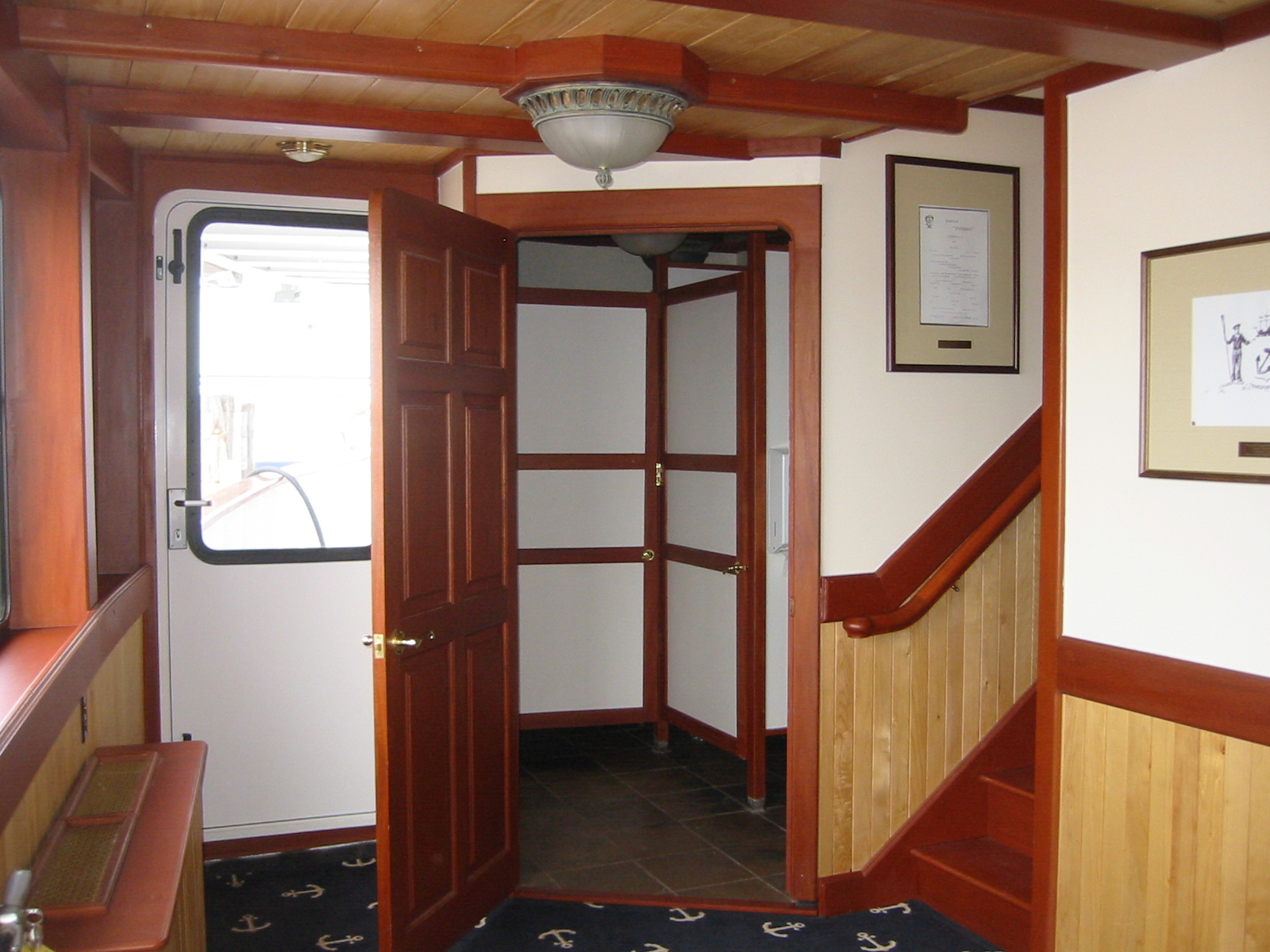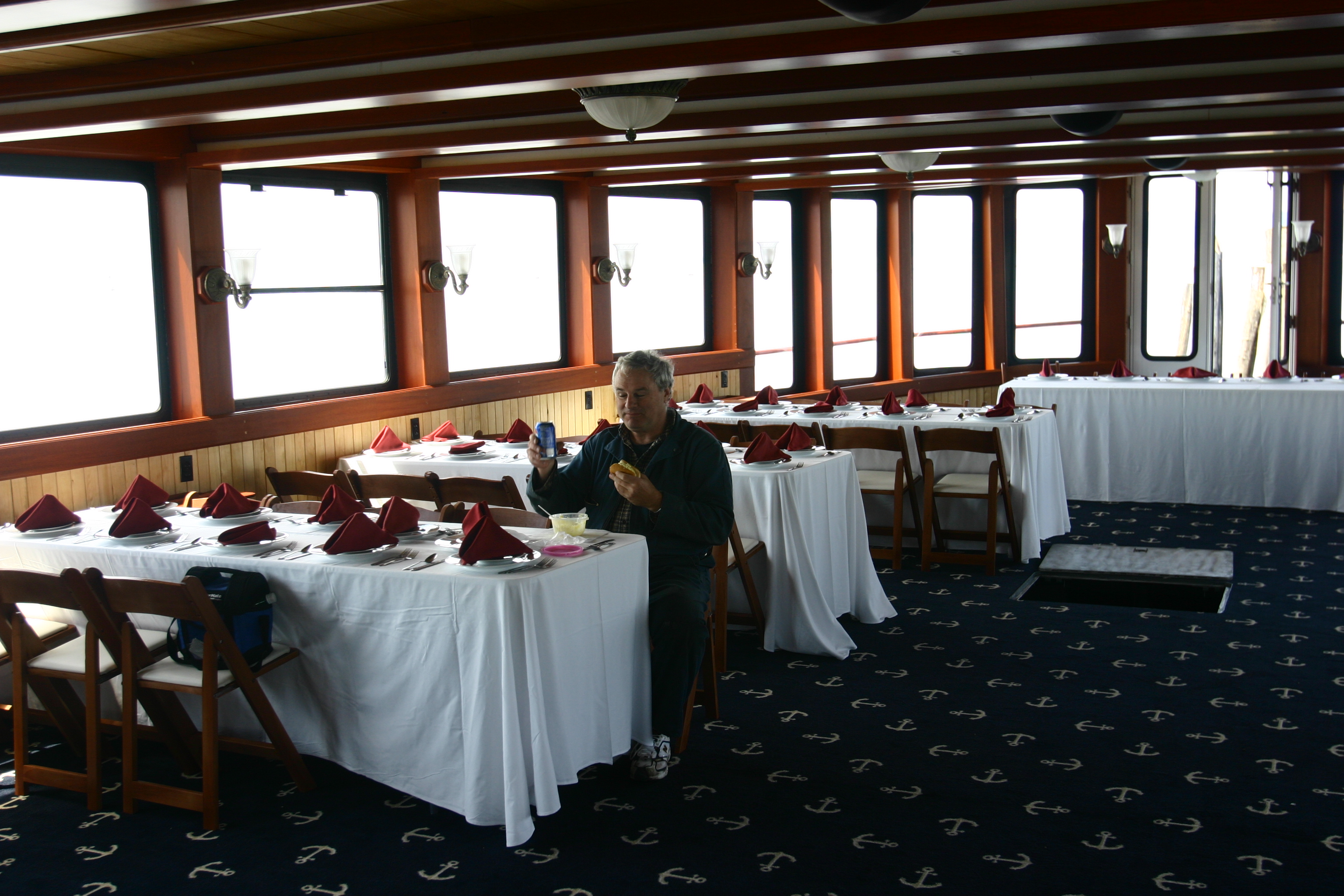 fwdtoheadandstairllanding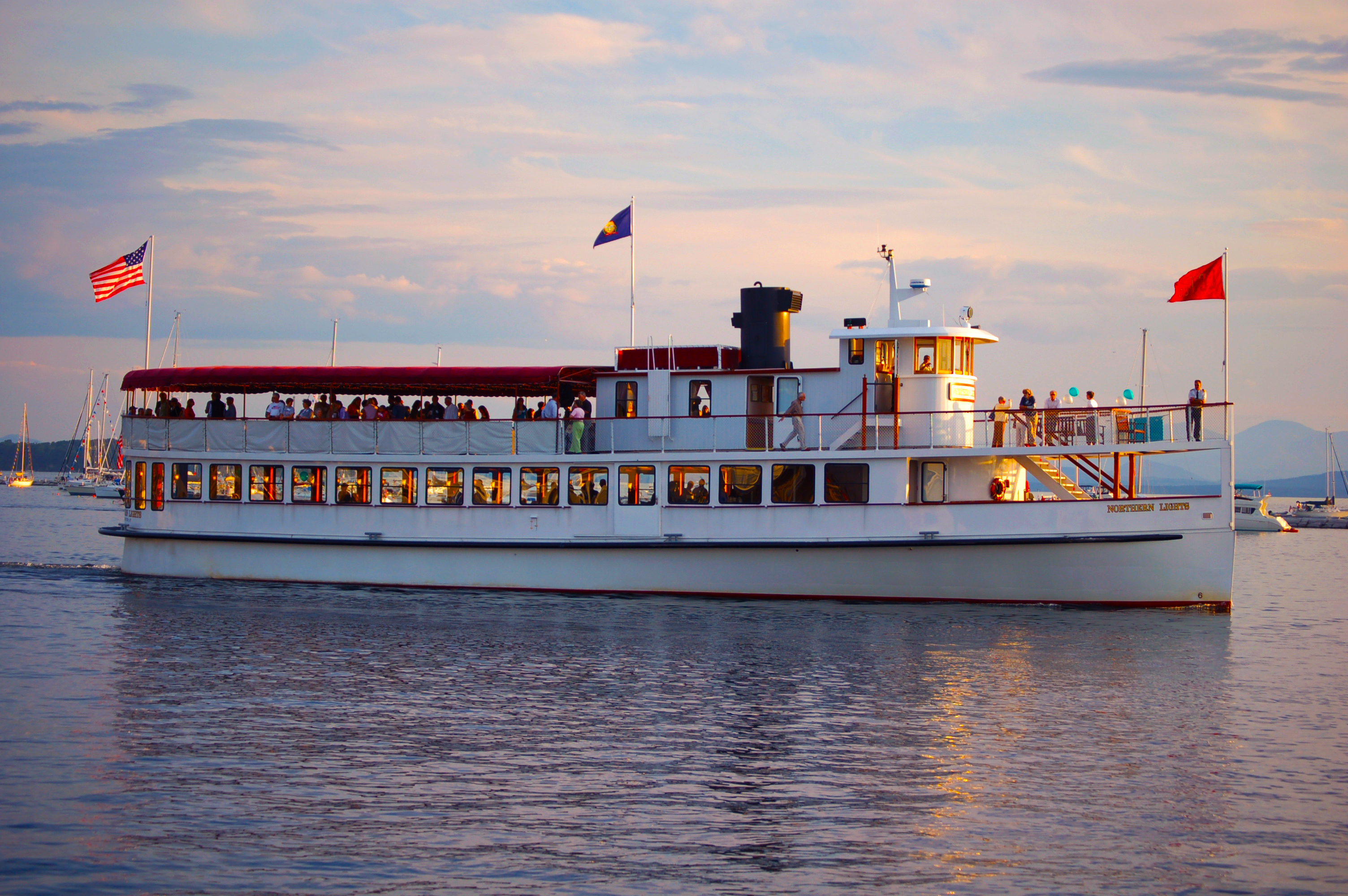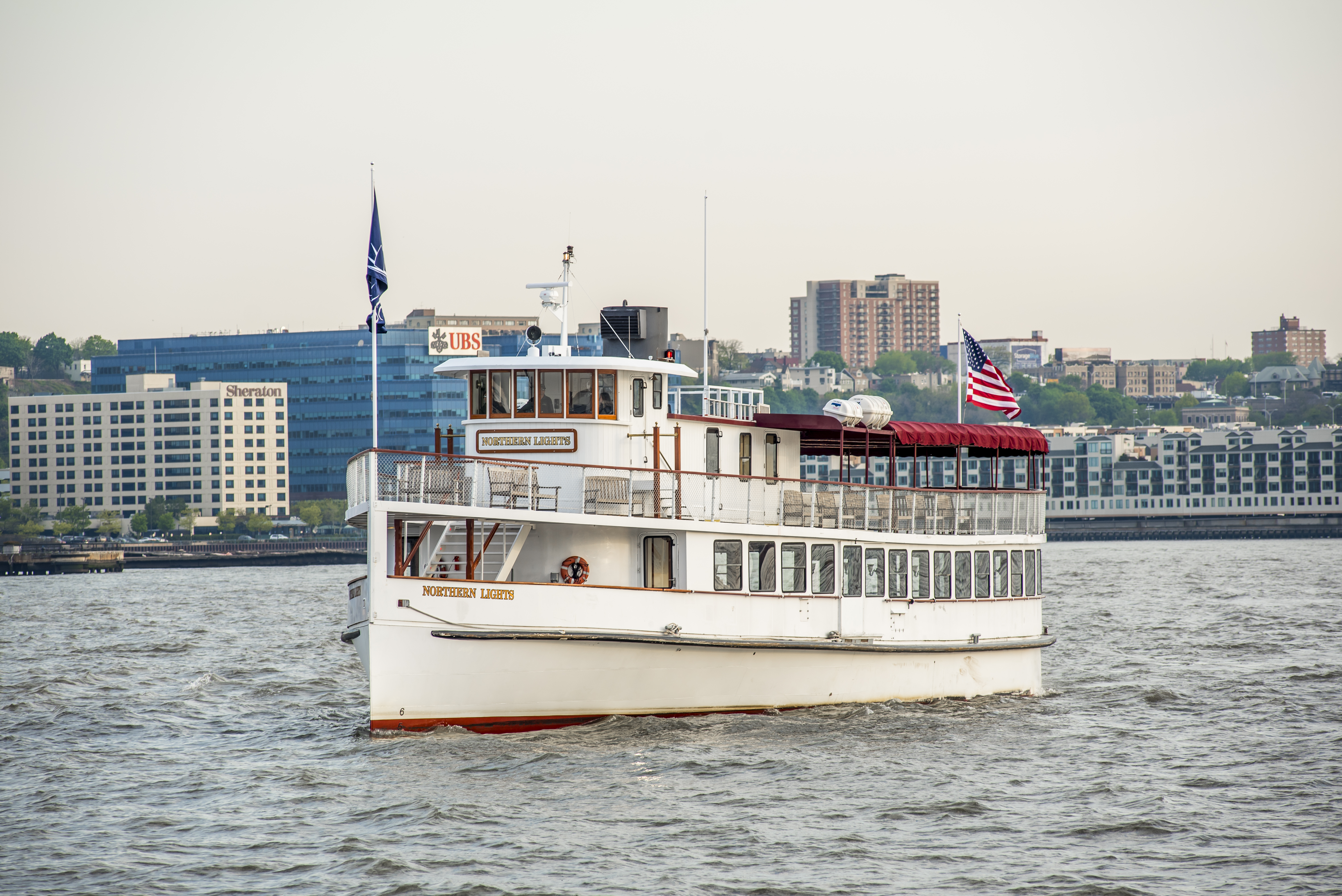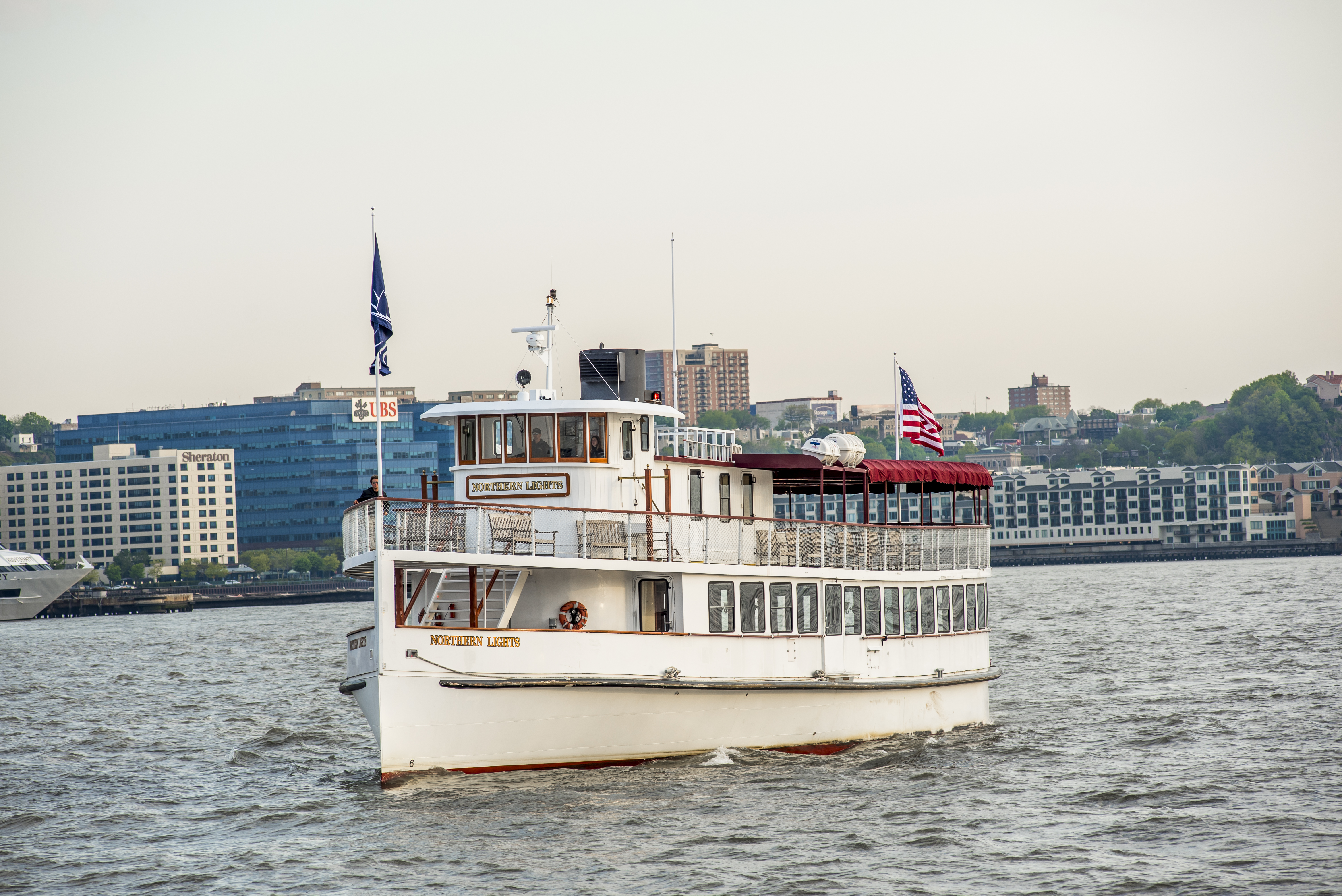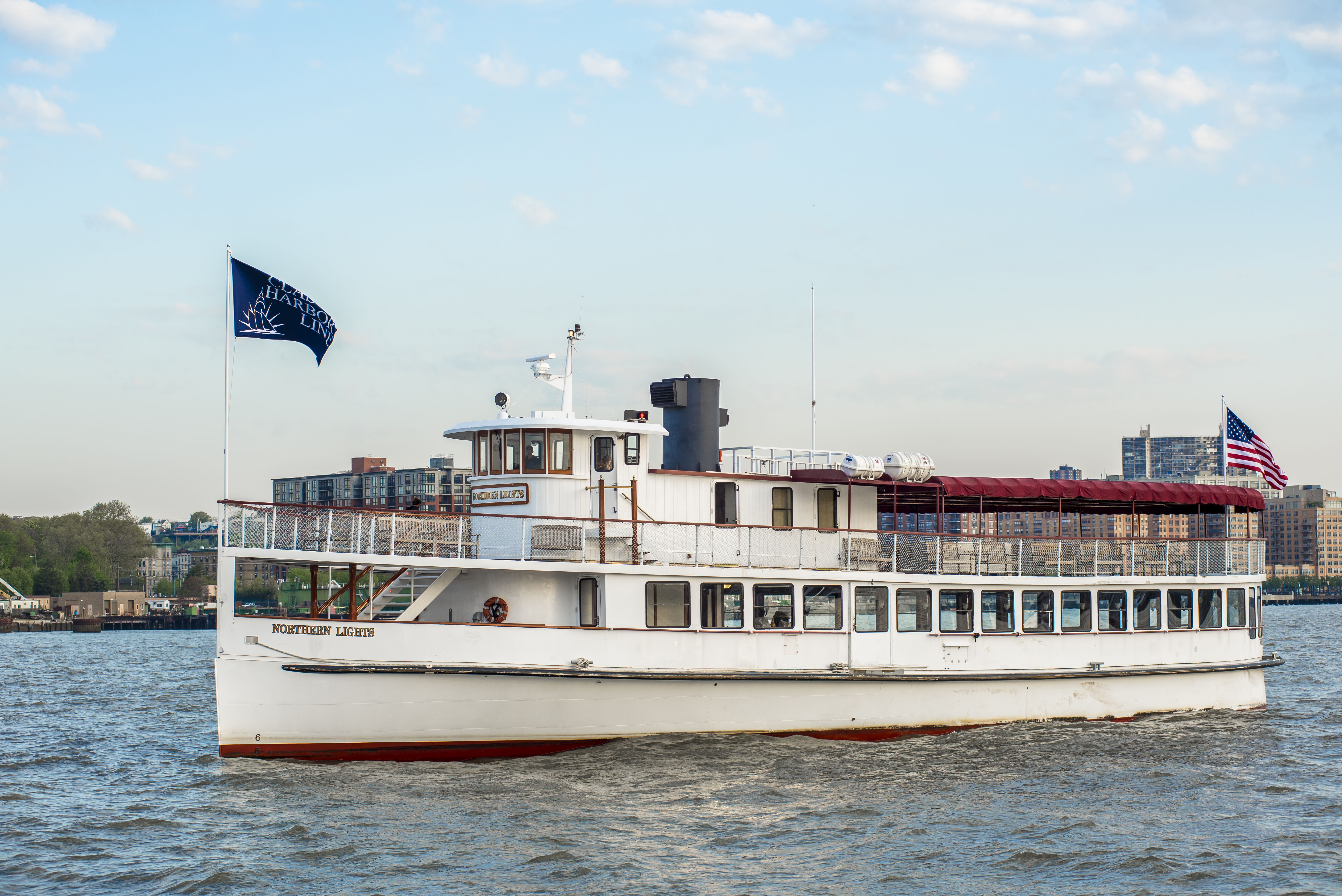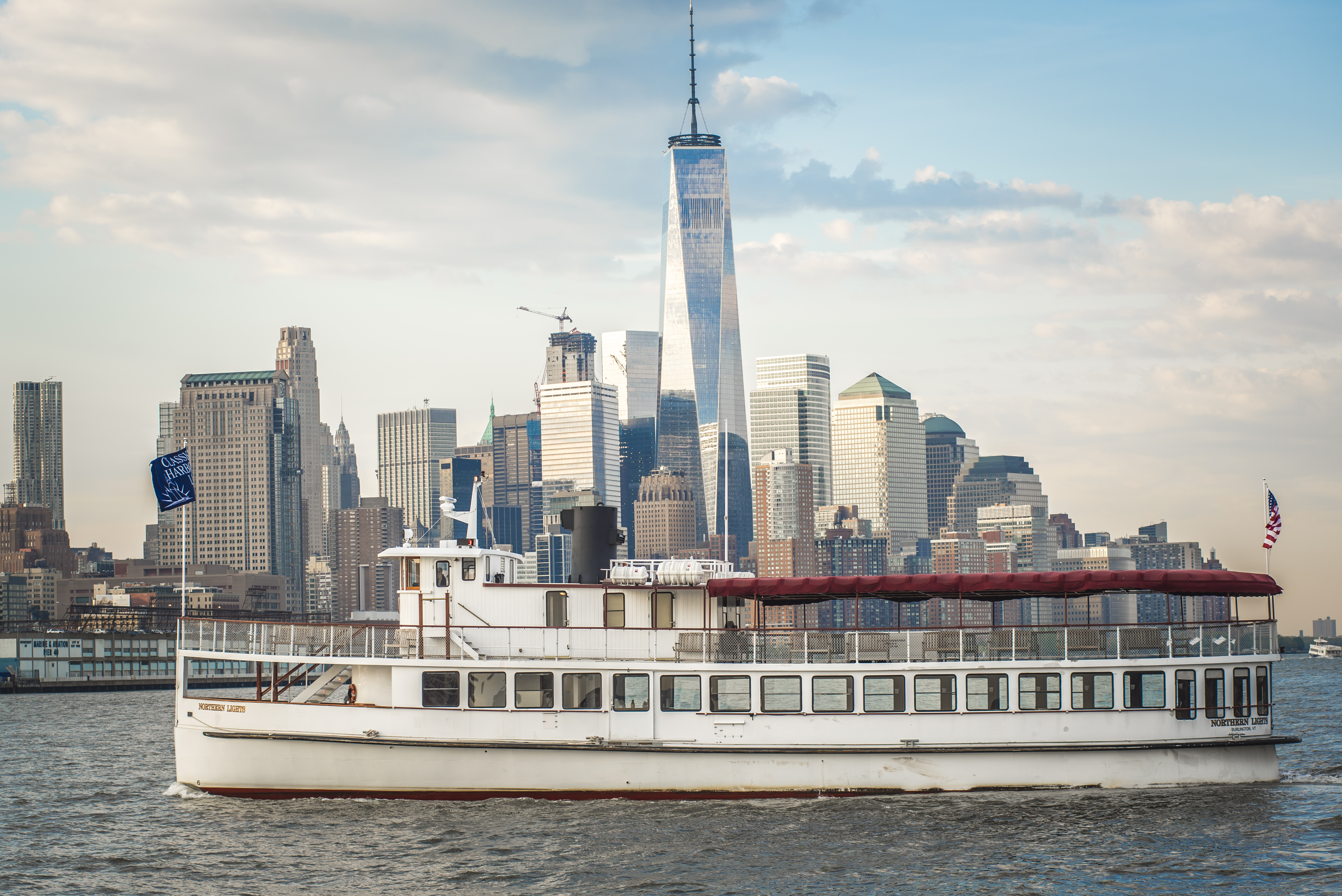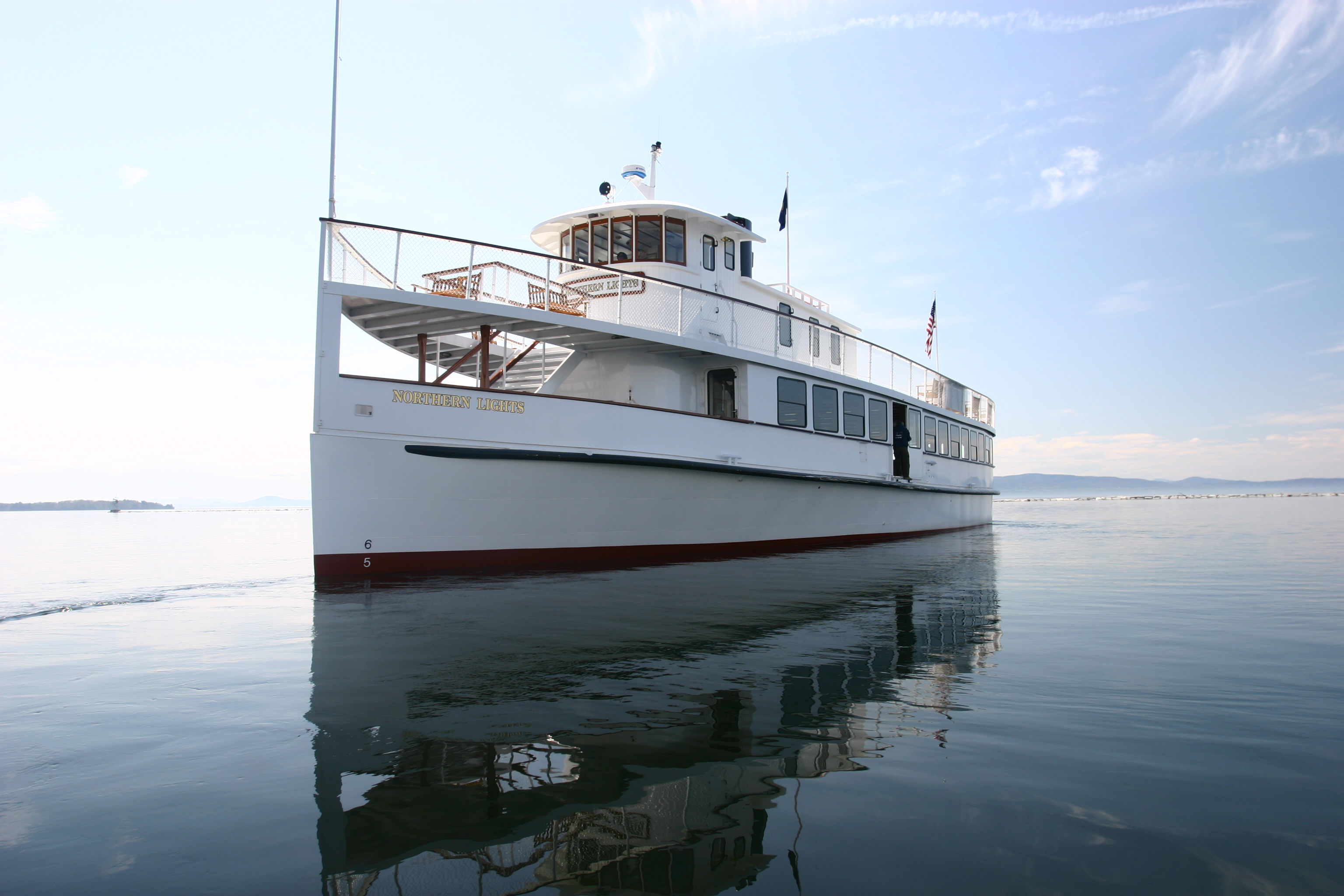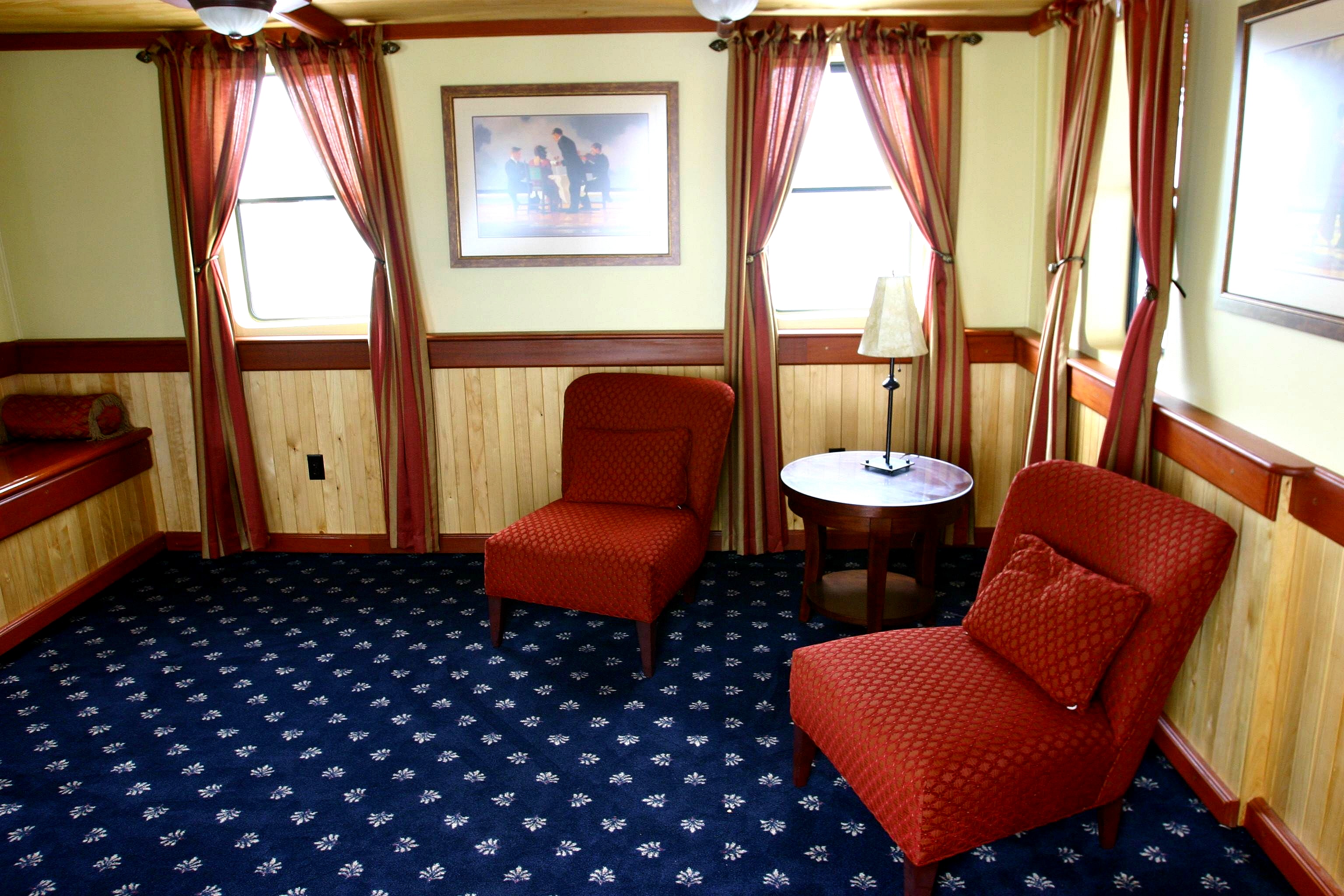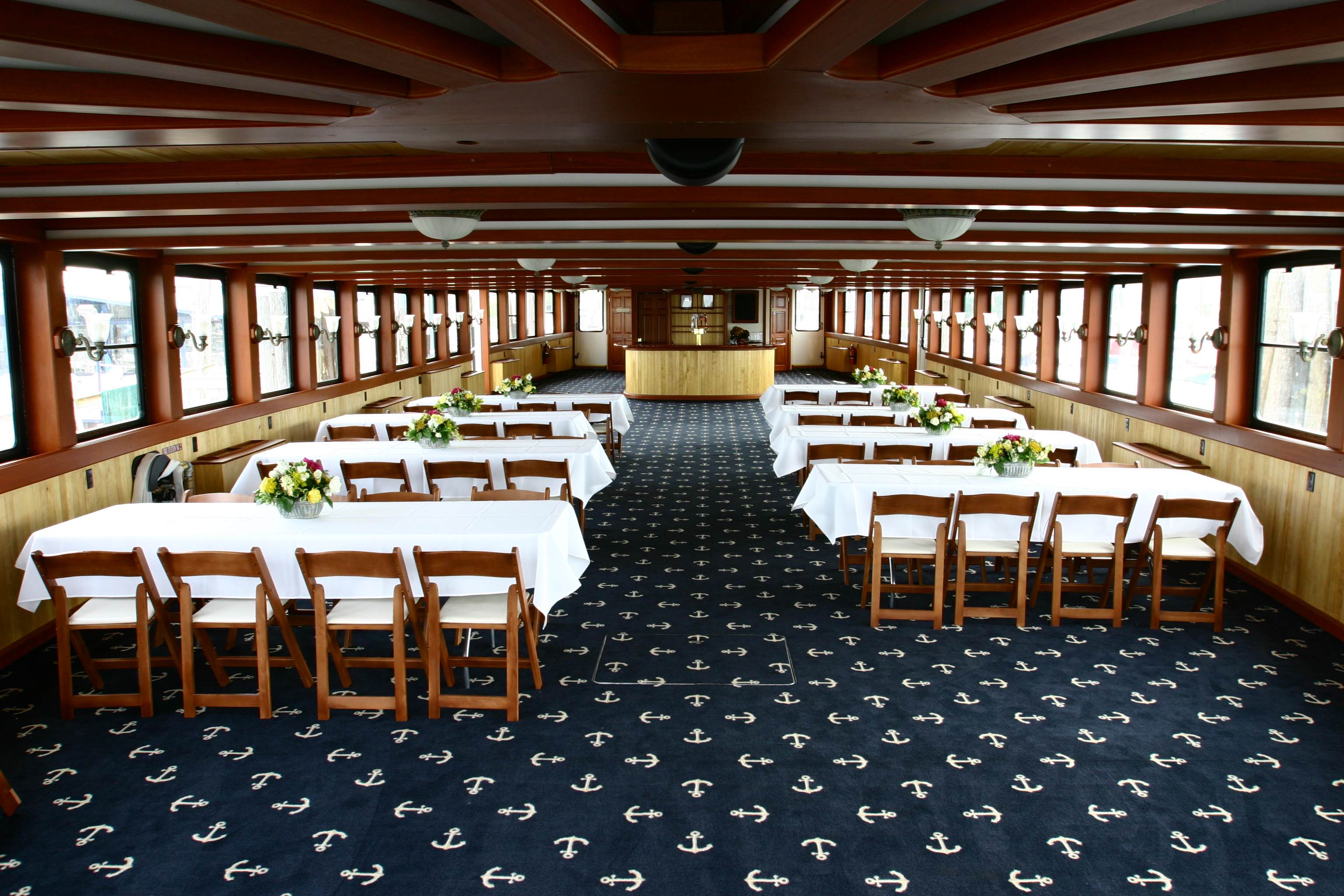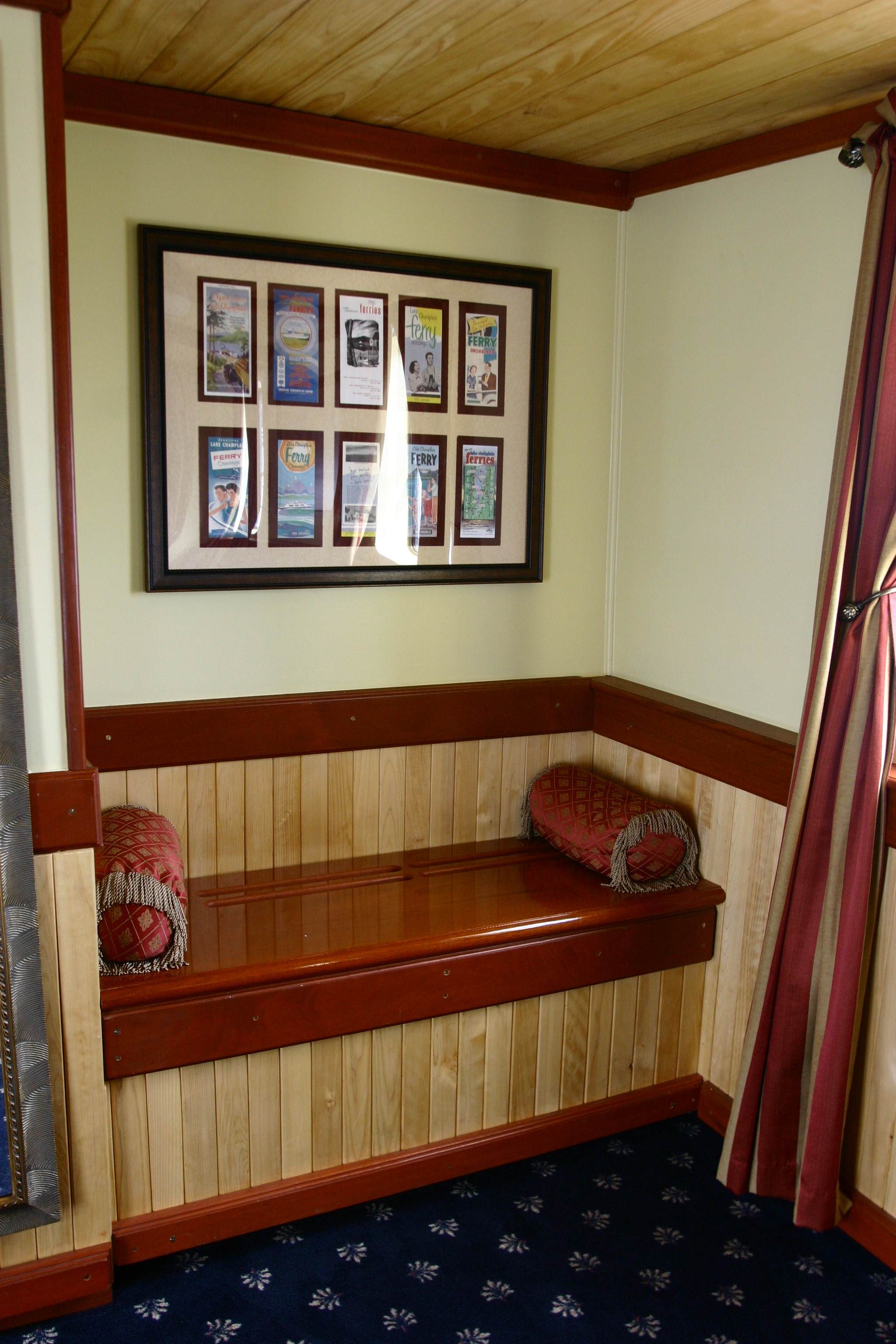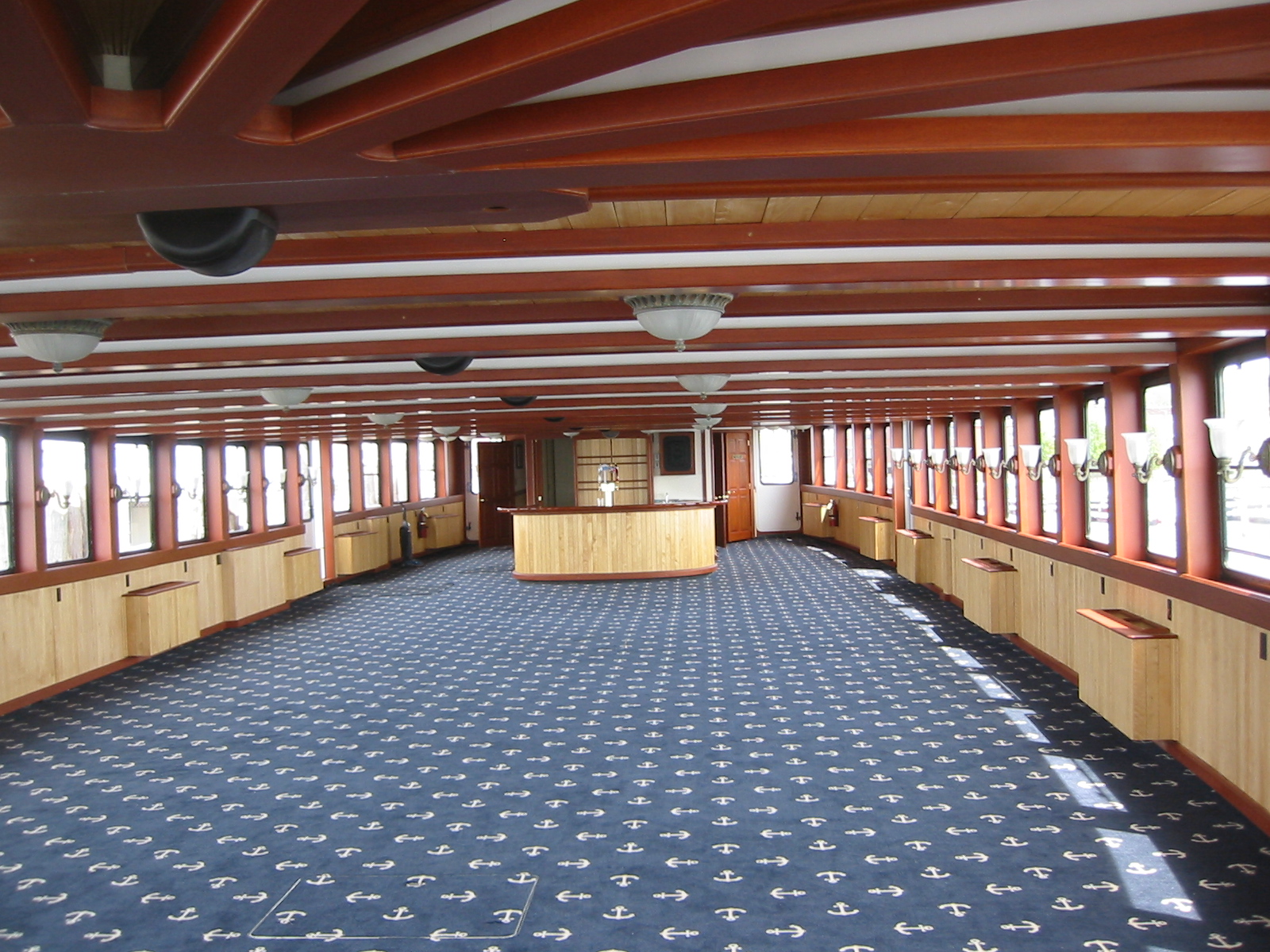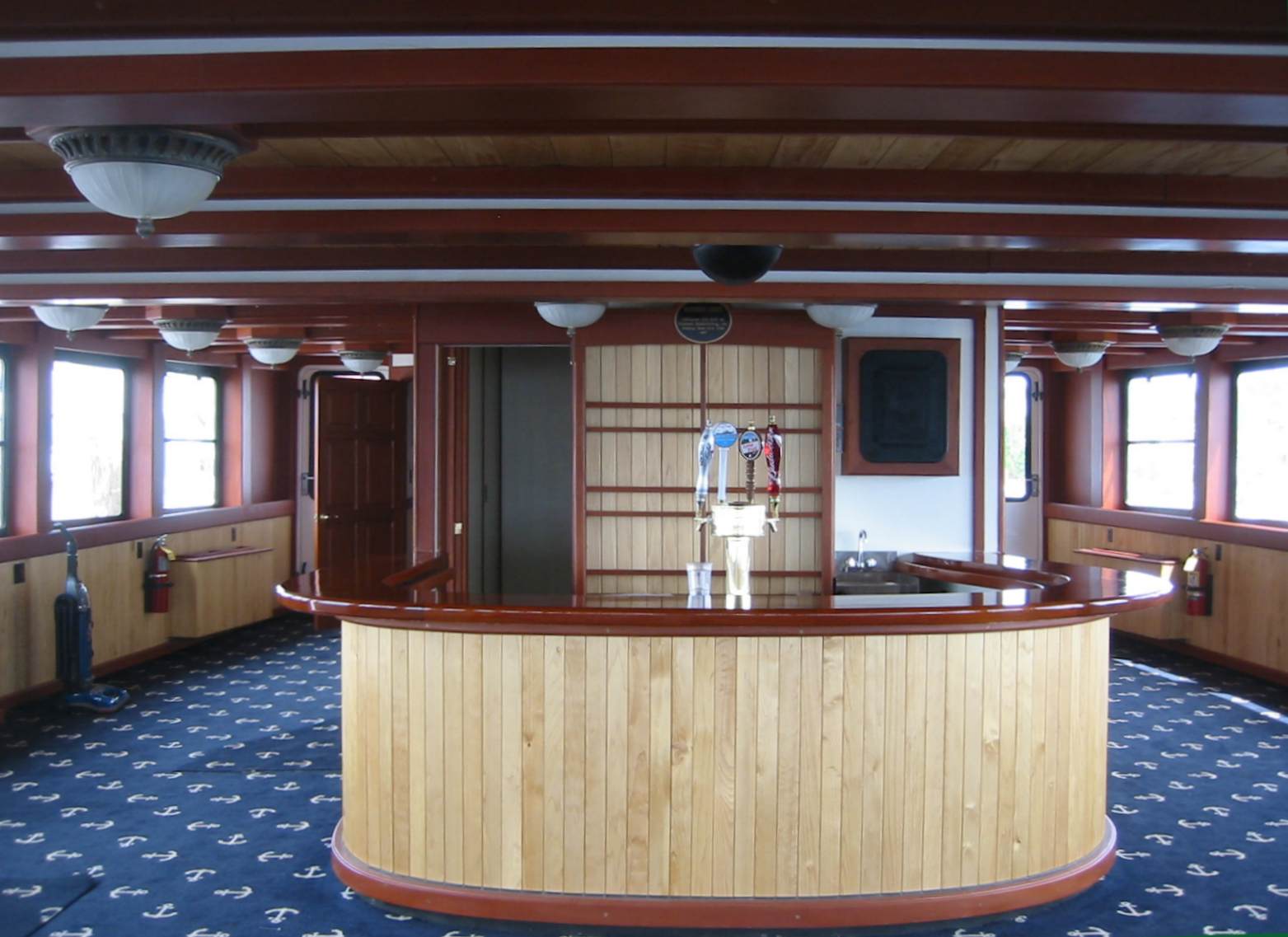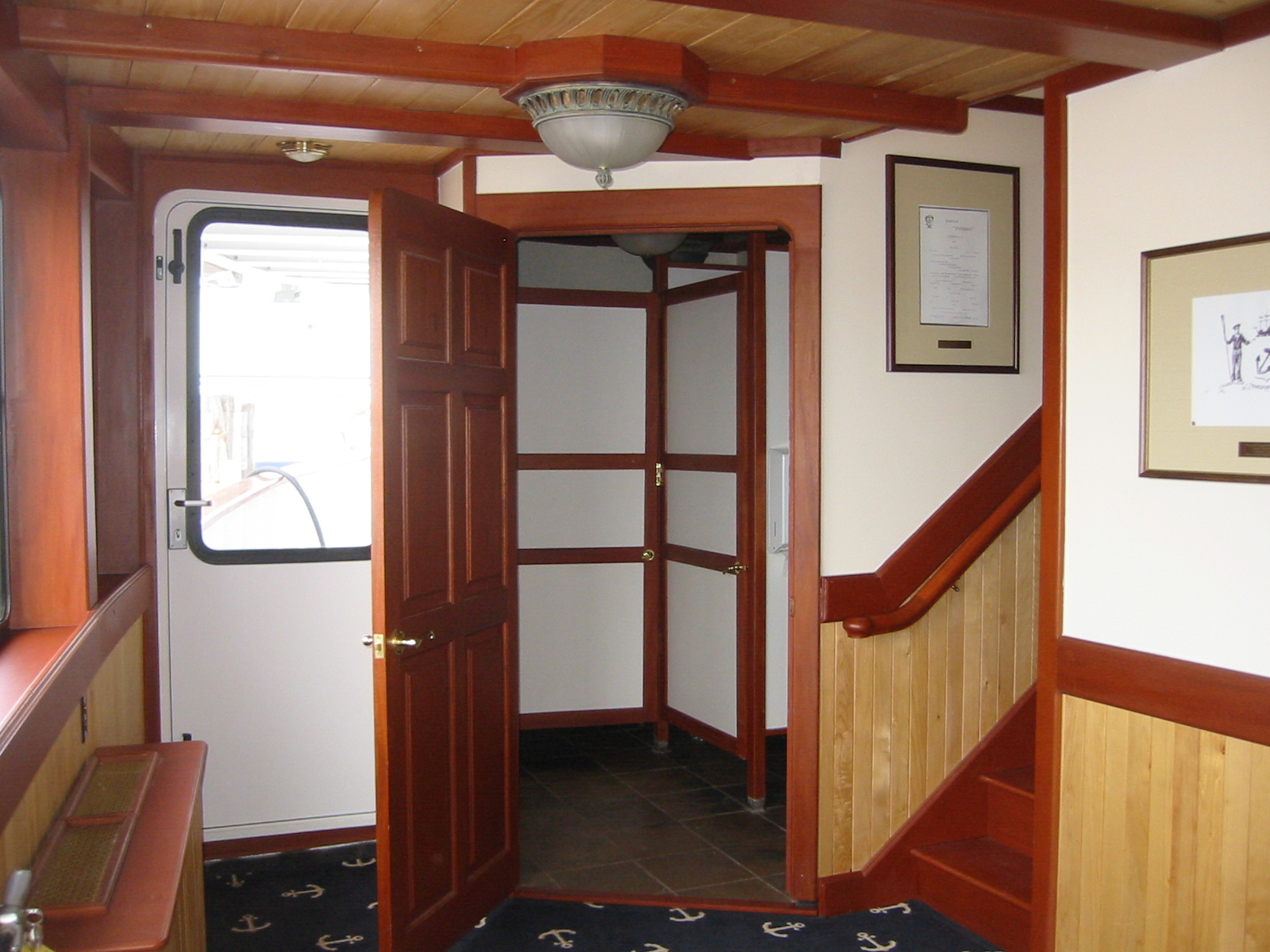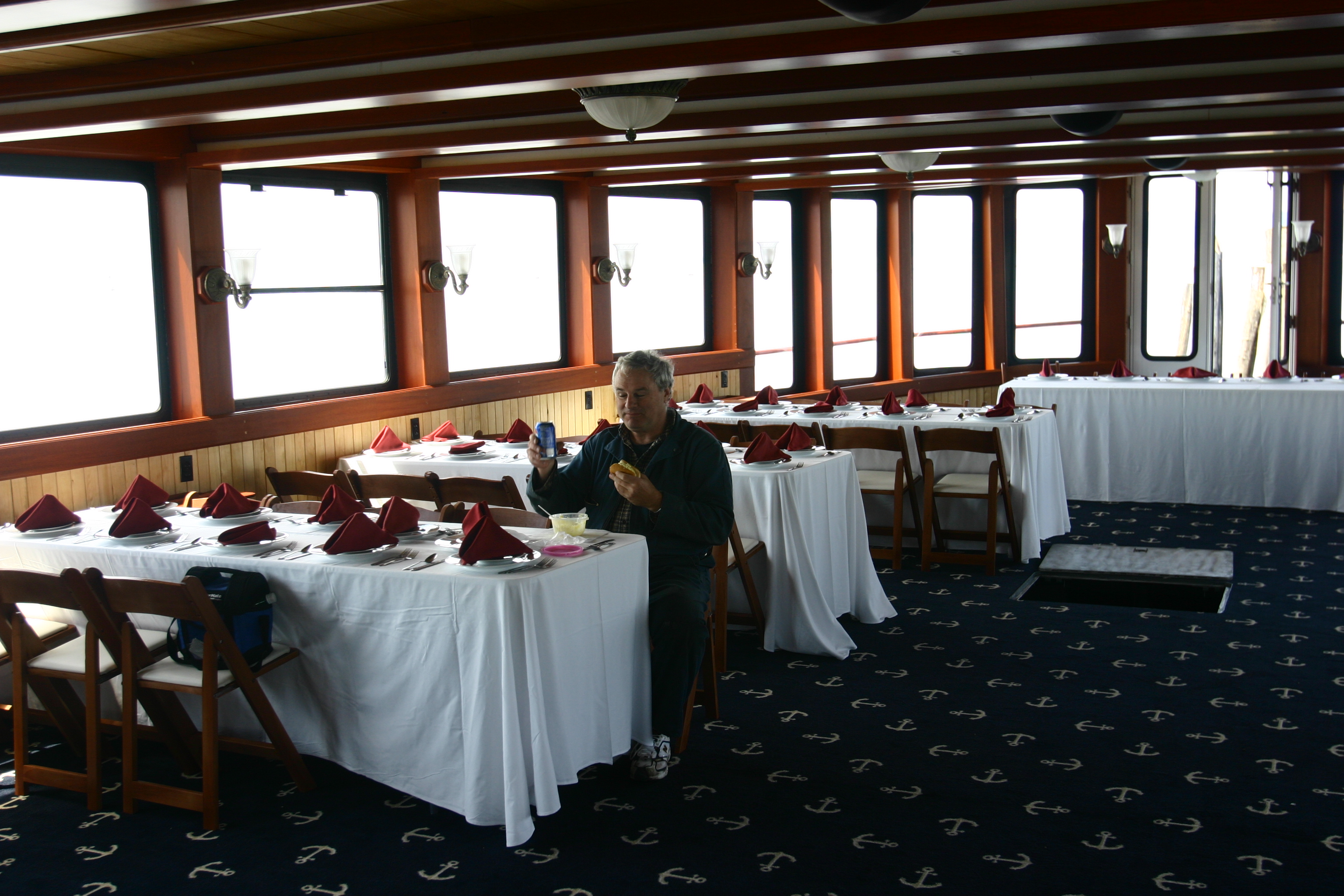 Northern Lights
Like many Scarano boats, Northern Lights was designed and built in close cooperation with her new owners, in this case the Lake Champlain Transportation Company, which operates the ferries that cross Lake Champlain on a daily basis when the ice does not prevent travel. She is a very efficient performer despite her heavy build, necessary to withstand the thick ice in Lake Champlain in which she spends her winters.  Her owners operate her at far less than her designed capacity to provide their customers with a more luxurious experience on this yacht-quality excursion boat.  Like her close cousin Adirondac, which operates on Lake George, the unfinished hull was delivered on her own bottom using a temporary helm station and subsequently completed on site by a Scarano crew.
Classic Harbor Line of New York now owns and operates the yacht Northern Lights.
Take a cruise on Northern Lights, a Turn-of-the-Century inspired yacht that is available daily to take guests on cruises through Boston Harbor to see Boston's iconic waterfront sites and monuments. Northern Lights measures 110-feet in length along her waterline and expands to a 28-foot beam. She was built with a beautiful mahogany bar, ceiling accents, ceiling trim, and railings.
Comfortable seating is available in the interior, first floor, climate-controlled cabin, while bench seating is provided on our open bow and covered top deck, which offers un-obscured views of Boston Harbor and the skyline! Guests are welcome on the forward deck to soak in the sun and score fantastic photographs of all the Boston Harbor sites from the water! This stunning yacht is perfect for families, romantic dates or a friendly gathering. Northern Lights can hold up 149 guests on any of our cruises. However, it is only suitable for up to 130 guests on a private cocktail or dinner event. Take in the sights of Boston, Massachusetts, on a sightseeing cruise that will keep you wanting to come back for other events! Whether you join us for on of our daytime cruises or Boston Harbor Sunset Cruise you will not be disappointed! Jump aboard and cruise in elegance to view the sights with glass of wine or beer.
LOA:  115 feet (35 meters)
Type:  Turn of the century lake excursion boat
Construction: Steel hull with aluminum superstructure and a wood over aluminum pilot house
Year launched: 2003
Certification:  USCG certified for 149 passengers
Current location:  Boston, MA https://boston-sail.com/